Why Did I Choose IIM Vizag?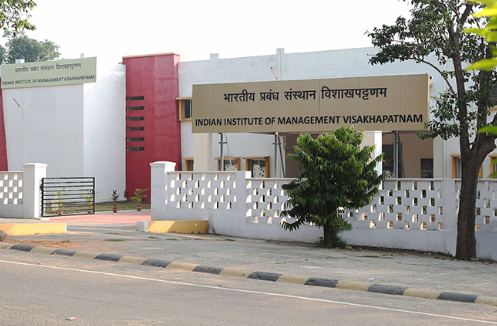 Chennai,2016
Life was at full swing,I literally loved almost everything about it. I had landed up at Standard Charted through campus placement after my engineering.I was getting paid for last one year and I could do whatever with my salary, I was independent and had a bunch of really crazy friends. Movies, parties was always just a weekend away. In short I had no complains about my life and I thought It was just perfect.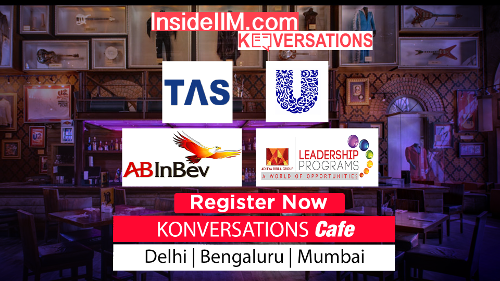 Then came the day I had to coordinate with the business team and the user team for some work that I don't exactly remember now. By the time the task completed I realised this is what I was missing in my life I.e. some serious work and I gradually realised I was never meant to be a tech guy and my only area of interest was business.
In no time I started feeling that my life was miserable and my job was something I had to do just for the sake of doing. Every evening on my way out of office I kept thinking what could I do about it(after watching "M.S Dhoni the untold story", I could relate myself to what must have gone through Dhoni's head :-p).
September 2016, Raxaul.
I decided to quit the job and go back to my hometown and support my father with his business. I was given marketing responsibility from my father and I enjoyed the role and gave every bit of me to expand the business in Nepal (my hometown shares border with Nepal).
I gradually developed passion for marketing and this passion kept me going through all those rough days I had. I was not ready to settle and wanted to learn more about business and not only on the ground level but at an organisational level.
Ultimately I decided to write cat and get into an IIM.I worked hard all through out the process of CAT and then the WAT-PI. I finally converted some of the new generation IIMs. With every passing year the competition and complexity will further increase & I am not sure of dropping my IIM chance and I decided to join IIMV(i did not get a call from the old IIMs).
Again I asked many questions to myself as I was about to join a new IIM.
One — will courses be taught by good faculty?
Two – are classroom and hostel facilities on par with the older IIMs.
Three – will placements suffer due to the lower likelihood of companies visiting a new campus.
The college was established in 2015 and it is the fastest growing IIM among those that were launched in the same year.
Though a new IIM, it had to offer awesome peers learning experience with an alluring IIM tag.
All these three questions have been mitigated to a large extent by IIMB mentoring IIMV. Courses are taught by some of the best IIMB faculty possible. The classroom and hostel facilities at IIMV are good enough or better than some of the established IIMs. No new/old, IIM is an IIM. In the long-run we are going to
realise it. Getting into the pan IIM alumni network through IIMV is also worthwhile in the long run. So while the risk of joining a new IIM remains it is worth examining it carefully.
FACULTY & CURRICULUM
The core courses of the PGP at IIMV are exactly the same as at IIMB and have all been taught by either current or retired faculty of IIMB or those who have taught as adjunct faculty at IIMB. the academic resources, faculty and administration are great.
INFRASTRUCTURE
IIM V has one the the best in class infrastructure facilities. The class rooms are Harvard styled architecture. The library facilities, the mess facility available at the institute are of top-notch quality.College building premises are centrally air conditioned, with library, lounge area, lecture halls, cafeteria, etc. So the
environment is sufficient for a post graduate student to study as well as chill out.
PLACEMENTS
Although I believe am IIM is not a placement agency and It should not be considered more while selecting a Bschool, It cannot be denied that the placements are the BEST in the newer generation IIMs, IIM V emphasize more on the role offered this ensures a long-term growth for the students who pass out from the institute.
INDUSTRY EXPOSURE
Student body and Clubs are formed which take care of the issues regarding sports, culture, academics and other activities.
The International Immersion brings with it a good exposure for the students where they visit multiple companies.In the process they learn about the company including its strategies, operations and their success story.
LOCATION
Vizag, one of the major emerging metros of our country, it is one of the most cleanest cities, filled with greenery and there is absolutely zero traffic problem in the city. This city has an advantage compared to all other new generation IIMs as there is tremendous growth happening in and around Vizag.
Given a chance I would love to work for Idea Cellular Limited
I still remember the "what an IDEA sirji" add featuring Abhishek Bachchan. Every single time when it came on TV and
I was amazed by the creativity and execution of the advertisement/marketing team. The tag-line became so popular that people it became a way to appreciate creative people in day to day life.
This marketing strategy and creativity of Idea Cellular Network excites me and I would love to be a part of such a creative team.
Now talking about the market volume and its presence, IDEA is a well-known name across the globe.With nearly 200 million subscribers,Idea ranks sixth in the global rankings of operators in subscriber terms.Idea's pan-India network of over 2.7 lakh cell sites covers over 400,000 towns and villages.It doesn't really need any further reference about how big and established the brand is.
I believe no company can be called a success, if its customer service is not world class. My father and brother are proud customers of Idea Cellular Network from past 9 years and they have always appreciated the customer service it offers. I come from Raxaul (a small town in Bihar),which shares border with Nepal and I have always heard about the connectivity that Idea offers in that region is unmatched. The "Customer Service Index 2016" has ranked Idea at No. 1 position in customer
service and rated it as "good" – the only wireless service provider to achieve this feat!
It is definitely a tough call to select between the sister companies of Aditya Birla Group, given the fact that most of them are doing pretty good in their areas and any one of it would guarantee an exciting career option but my Interest and aspirations is inclined towards Idea Cellular Network.