Why I Chose 'U' – Mohammed Shahbaaz, IIM Udaipur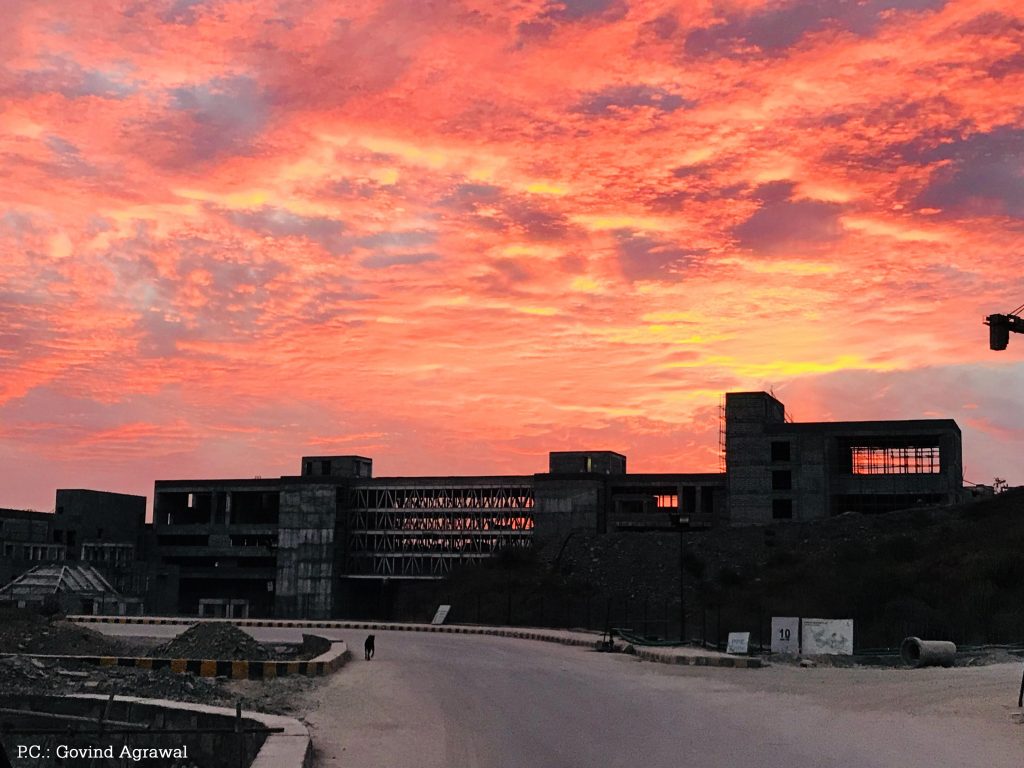 It was a lazy afternoon on 20th June 2018, I was sitting in my office chair checking the log report of a job that had just completed when I heard a beep on my phone. It was for a mail and in notifications, I could see the word "Congratulations". Out of curiosity, I opened the mail, to my surprise, it was an admission offer from Indian Institute of Management Udaipur (IIM U).
I was doing great at my job. I was frequently being complimented for my better performances, I had also got a promotion recently. It was then that I decided that I need a fresh challenge and decided to pursue my career in management. I did a bit of research on my own and decided that MBA in an IIM was the way forward. Eventually, CAT 2017 happened, scored a not so impressive percentile. I was apprehensive of any calls from IIMs from any of the top institutes. I consider myself to be fortunate enough to have received a call from IIM Udaipur and all the other new and newer IIMs.
On the day of the interview, I was as nervous as the rest. I felt that my career depended on the upcoming 10 mins. To my surprise, the interview was not so stressful as I had expected, I would rate it as good to very good. When the first list came out, I was disappointed to find my name on the waitlist, I believe it was due to my slightly lower CAT percentile. The waitlist number was significant and after going through previous year trends, my chances to convert were looking slim.
In the meanwhile, I had converted the relatively newer IIMs. I had not opted to join these due to various reasons and continued with my job. As soon as I got the offer from IIM U, I resigned. As per policy, I had to serve a notice period of 90 days but, I had to report at IIM U on 25th September which left me with just a couple of days to complete exit formalities with my employer. I talked to HR Lead, MD and Manager regarding the same, managed to convince them to excuse me for an early exit.
This is how I managed to get into IIM U. It is simply amazing to be in such a beautiful campus surrounded by mother nature at its glamorous best. It also feels very good to be along with various people from such diverse backgrounds and share ideas with them which results in a very constructive atmosphere. I believe that joining IIM U has been one of the best decisions that I have made in my life.
Which ABG Group I Want to Join and Why?
I have done my graduation in Telecommunication Engineering. After my graduation, I joined an IT company and worked there for 20 months as an Application Development Analyst. I am well versed with coding and I also have a fair idea about New IT and Artificial Intelligence. As the Telecom market is becoming highly competent, I would like to use my technical and managerial skills to bring in innovation and help to take the brand forward. As you must have already figured out, if given an opportunity, I would like to join Idea Cellular Limited.