CIMP Internship – An Eye Opener @ ITC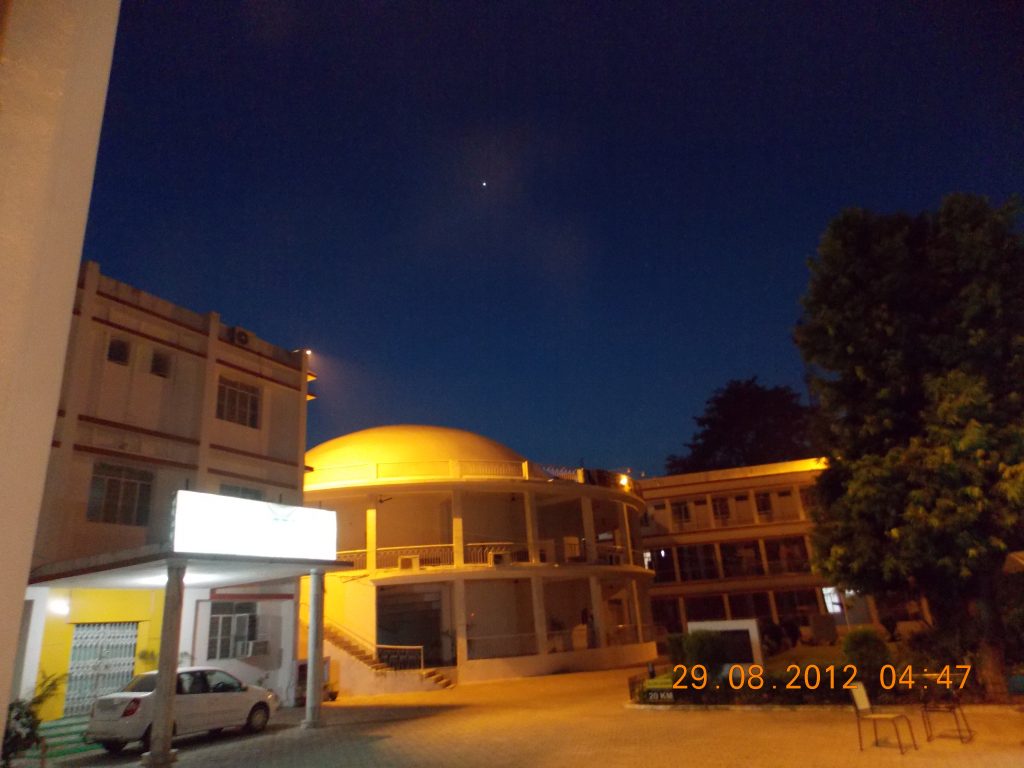 In the words of great man, Benjamin Franklin " He that can have patience can have what he will".!
Well, this is what describes best the day when I got selected for my summer internship at ITC. I worked as a placement committee member for my academic session(2012-14), and from the very first day I was focused for  a company having an annual turnover of  US$ 8.31 billion which employs over 25,000 people at more than 60 locations across India . My summer internship at ITC was one such experience of my life which gave me a new view to look at problems.
I was an intern, so I had a mentor. Mr. Sumit, Area Manager( Sales Team ). First look at him, and my words were "Dude, he looks cool" (though not formal). He welcomed me in his cabin and offered me a cup of coffee and without wasting basic rule of " not wasting time" he started explaining me my role and output he'll be expecting from me after 8 weeks. The list was huge!
My role was  Trainee intern and was looking for distribution and marketing at grass root level. But above all I was worried about my location. And it was not pointless.! A rural in the outskirts of Bihar.
This is what you wanted, right ?  I questioned myself, and to be very frank, I answered, Yes. Because, I knew  what was lying ahead was full of new learning, experience, connections and of course a fat pay check.
I think I realized the after couple of weeks, "How lucky was I am" having a mentor like Mr. Sumit. I'm saying this because of a logic. When a person gets in a corporate and too specifically in a sales vertical, another word called hectic follows him/her. My first lesson and logic behind the feeling of being lucky. Instead of having a hectic schedule my mentor was connected to me throughout my internship through emails, phone and meetings, which helped me to ask for suggestions and explaining my findings at the grass root level through my study.
A month crossed, and I was lacking a fun time. And here comes the best experience. I was amazed by the work culture and connectivity between people at ITC from the very beginning, but after reaching the half of the work list my mentor offered a treat. I'll run out of words, if I try to explain how good it was. I still owe a Thanks to him.!
Review Day..
After 8 weeks the transformation was like this way, from jeans and shirt to business formals and tie, wide market area to a full furnished conference room, a note book( to note down points in the field) to 35 slides.
A long one hour, in front of Branch Manager, Area Managers(including my mentor) & Area Executives. I was nervous in the initials but over a period of time I found myself in the mid of the conference table directing senior corporate people to my recommendations and conclusions, and soon I got appreciated for my work.
The Happiness Part..
I got to learn a lot during my internship. The exposure to the FMCG sector really helped me to get a picture how the sector functions and nature of work I'll be doing after completion of my PGDM course. And yes, the company paid me well so that was an added bonus.
And, I got placed with ITC Ltd in final placements. It's just started.!
Abhijit Roy Chowdhury
I'm a quick learner, adapt things really fast which works as a strength for me. My career objective is- To secure a challenging and rewarding career and to be a part of progressive organization that gives a scope to enhance my knowledge and skills in a productive way for the growth of the organization as well as an individual.