A Classroom, A Camera, And The Creative One – XIMB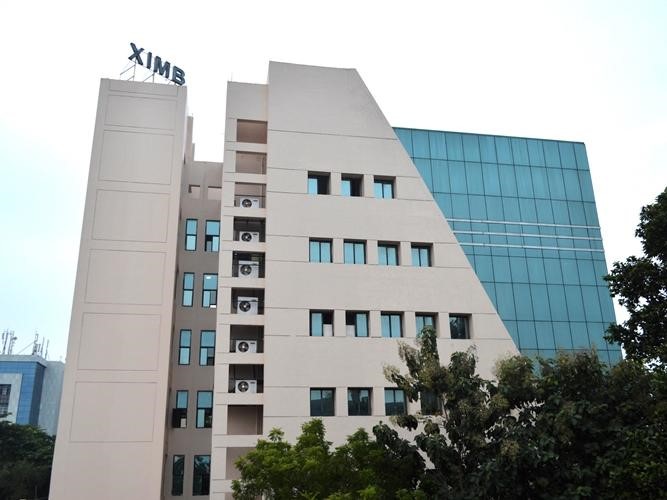 Barely a week into my new college life, we had our first Communications class. Already burdened with pre-college assignments, struggling with the atmosphere of a new place, fighting with homesickness, this communications class was an oasis in a desert.
At face value, it is just a class which helps us improve our communication skills, both verbal and non-verbal. But what goes on inside those four walls is nothing less than magical. Our first communications assignment was an extempore speech. Something new! Something old!
Soon the class was divided into groups of 10. The sadness of getting separated from our friends was heavy on us but the excitement of the topic outweighed the sorrow. The rules were simple- our teacher would give us a topic and we'd have to speak on it for a minute. But the anticipation was about what topic we would receive and if we'd be able to speak on it. When the class started, a camera was set up which recorded the stage experience of every student.
My topic was "Is It So?" Being a creative one, it gave me the freedom to twist it, however, I wanted to. Upon that stage, in front of my fellow classmates, the fear of public speaking and failure engulfed me but as I looked at my teacher, her smile took it all away and I gave it my best.
After the entire class was done with their speeches, our teacher played the videos for everyone and gave us pointers to improve our body language & linguistics.
The experience is memorable because it helped me realise & explore a part of me I was always scared to improve upon. It made me shed my inhibitions about public speaking and the fear of getting it wrong.
Which ABG Company Would You Like to Work for And Why?
The ABG Company I'd like to work for is Pantaloons Fashion and Retail. Pantaloons not only caters to the needs of one segment of customers, but it takes care of people of all age groups and genders. Unlike its contemporaries, Pantaloons is pocket-friendly and offers a wide range of clothing and accessories suitable for all.
While shopping for my B-School formals, it was Pantaloons where I was finally able to find all my requirements. And my dream is that I'd like to get to know more about how Pantaloons does it, supplies products for all and also help them achieve new heights.
– Purvai Kumar
BM, 1st year, XIMB