Classroom Experiences Are Enriching In Every Sense Of The Word | IIM Udaipur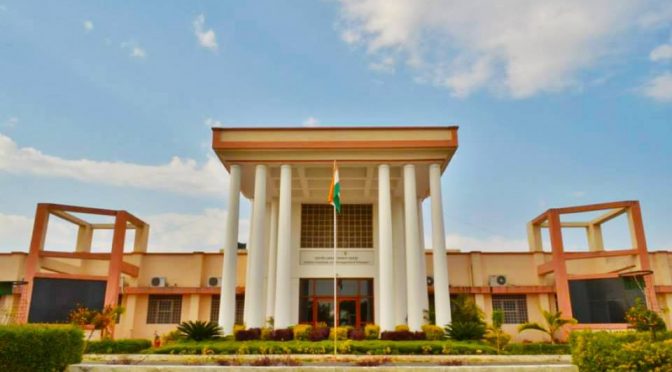 Well, it's difficult to share one memorable classroom experience because almost every single day has been a memorable one for me.
Ever since I started thinking about doing an MBA; I had a few thoughts, few conceptions about the classes. It was like I was doing an MBA without going to the college. Let's call it a ghost MBA. I thought of all the things that would go on in the class, a few from friends who had gone through the journey and a few from the figments of my imagination.
Fast forward to the actual MBA classes. Many of the things I imagined were true. Seeing my name written on my seat took me by a pleasant surprise. It's like getting a reassurance that you won't be left behind here. Before this, if the teacher knew your name only then were you called upon in class. Now sitting at my seat in the class when I look around what I see is something I never thought of. Diversity. I did expect some diversity, but when I look at the cohort, it feels that the section is alive with stories. Everyone brings in a story which they need to tell. Everyone has well-formulated opinion drawn from their philosophy and experience in life. People may come from a common graduation background, but they have nothing in common except that. Everyone has an experience of their own which they bring in class.
The most I get to know about them is during case discussions. I go to the class convinced that this is the solution I shall go ahead with, drawn naturally from my experience. But as soon as the discussion begins, points start flowing from all the sides. I am bombarded by very logical and valid points that somehow escaped my thought process. Everyone dissecting the case from every angle possible which I didn't think was even possible.
Every time I leave the classroom, I am confused about the solution that I decided to pursue in the start of the class, but at the same time, I am more enriched than I was at the beginning of the session. Getting to know the classmates adds to the joy of being here. People slowly open up to you, but when they do, it is a great feeling that someone is trusting you enough to share their experience with you.
These little things, these meetings constitute a classroom experience for me which is more than memorable, it's enriching in every sense of the word.
Which ABG company I would like to work for?
I would like to work for the Aditya Birla Science and Technology Company Private Limited. The reason I am choosing this company from the diverse group is that I believe in self-reliance in the field of science and technology. We need to reduce our dependency on foreign technology and put more focus on developing indigenous technology. It mainly serves two purposes. Firstly, it will help reduce the cost of renting some foreign technology. I come with experience in manufacturing background where most of the technology is licensed from out of India, and that sometimes hinders the company in making some changes to suit the technology to their needs. Secondly, it will help solve the problem of brain drain. Currently, we are losing out on extremely talented students as they migrate to places with better opportunities. So, while working with a conglomerate like ABG, I will be able to contribute to the cause more efficiently. I believe ABG can be the torch bearer for other firms to make ourselves self-reliant in the field of science & technology.