A Close Knit Family – Sonakshi, FMS Delhi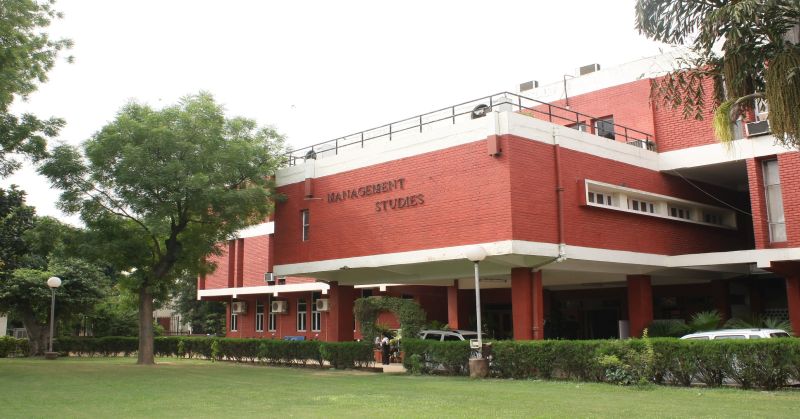 My college does not sprawl around in a hundred acres of land with magnificent gardens and mesmerising picturesque lakes. But still, the greenery in and around my college looks resplendent when the rain showers.
My college does not involve an aura of IIM in its name. But still, my college is an epitome of passion, pride, warmth, excellence, fearlessness and above all balance.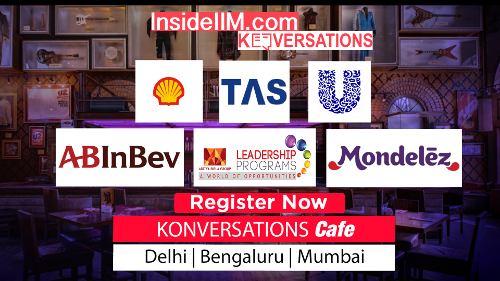 My college does not need any loans to be taken for transforming your dreams into reality. But still, my college welcomes people from all backgrounds. The walls of my college orate the successful life of every student it intakes.
We are not situated on the outskirts in a pollution free environment. It's Delhi, for God's sake.
We do not have beautiful roads where one could stroll in the evening and sit by at night remembering the crazy day that they had. We do not have too many canteens. We do not have our own hostels. We do not have a 400+ batchmates. We do not have a network of buildings.
But still, we a close-knit family, where my seniors are considerate and helpful in settling the new-borns in the world of management. From the day when we stepped in the campus till today, it has been just 2 weeks, but it feels like 2 decades. Hats the power of unity we have.
All these "does not" does not matter really.
 Because each red brick of my college has an imprint of each soul which learnt the learnt the art to fly.
That's my college.
That's Faculty of Management Studies, my Red Building of Dreams.
A memorable classroom experience in my B-school
It was our second lecture of Human Resource management. The lecture started with a case study on TATA Motors. We were divided into groups of 5. Every group sat together. The professor instructed us to start our group discussion on the case study. The discussion commenced. It was an engaging, informative discussion. Everyone in my group participated actively and it was mind bobbling to witness such diverse opinions from my teammates.
The internal group discussion went on for 25 minutes. After which, all the groups were supposed to have a discussion on key points and their learnings. Every single student of the batch participated in the battle of words. The passionate and enthralling engagement of every student opened the horizons of restricted thoughts. Although, time and again, every day, we work on case studies, that one lecture, was one of the most memorable experiences for me as I learnt 70 different ideologies in 75 minutes.
Introducing – some of my crazy batchmates 
Aditi Kavya
She is a travel fanatic. It is her dream to go to Spain and explore each and every corner of the majestic city. But there was a catch. She wanted to imbibe the Spanish culture in every sense possible. One day, she found a Spanish walking on the streets of CP, Delhi. She expressed her crazy obsession. Looking at her enthusiasm the Spanish traveller decided to get her acquainted with the heritage, culture, language, tradition. And now she is proficient in speaking in Spanish.
Roopali
Roopali is a daredevil. She exuberates confidence to a great extent. The slight glimpse of that can be found in one of her crazy deeds. Although she is the bathroom singer but every time she goes to a restaurant she makes sure that she sings a song the coolest part is that her singing skills mostly get a public acclaim as the restaurants posted her video on their webpage.
Aditya Bhalla
He is one of the most talented people in the batch. The day he sang for the first time was the day he marked his stature in the batch. He has got the most wonderful voice I have ever heard.
Abhijeet
He is the Mr. Brainy of the batch. His friends call him the scientist. He is a Metallurgical engineer who is so crazy about researches that his passion got him to intern at Bhabha Atomic Research Centre, one of the biggest dreams of his life.
Which ABG company would you want to work for and why?
I would like to join Aditya Birla Fashion and Retail Limited.
It is an amalgamation of few of my favourite brands. Forever 21, Louis Phillipe, Allen Solly, Pantaloons. BIBA, Global Desi, Levis, Lee Cooper can all be found under one roof of Pantaloons. I would like to be the part of an organisation that believes in celebrating the success of a modern nation. It is one of the biggest names in the fashion industries in India that integrates people, information and ideas. The rapid expansion of more than 2000 exclusive stores has led to huge revenue generation of about Rs 6000 crores. The company that does not stop but hustles hard every single time it enters the market, I want to be the part of such a journey.
Placement Cell FMS Delhi
Established in 1954, FMS has been a pioneer in India offering management education. FMS has the unique advantage of being a premier 'B-school' in a University milieu and in the national capital, thus offering valuable opportunities for our students in interdisciplinary learning and to undertake live projects from national/ international organisations. FMS is proud of a long list of illustrious alumni. It has rich legacy and history of producing World Class Business Leaders who are ranking stalwarts in Top MNCs across the globe.