My Coffee, My Marathons, My Campus – MDI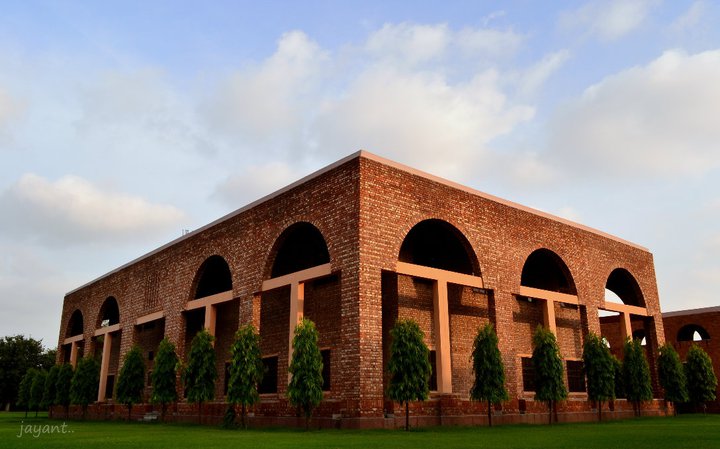 Management Development Institute –MDI Gurgaon the name itself speaks volumes. The lush green campus, the brilliant faculty and the hectic lifestyle all make a place in your heart slowly in small bits and pieces. And this is the place where you get to know some beautiful souls and make friends that you know even right now will stay with you for a lifetime. One such experience of bonding and working together has been "KOK-Klash of Kings" the intersection wars that are going on at this very moment on campus. And as l volunteered to be in the organizing team and the Point of Contact for the creativity team, the whole of this event has been a roller coaster ride for me. There wasn't just one new unique experience that I had, but the whole journey so far has been new and unique and exhilarating. From working on T-shirt designing for the whole batch to creating and developing the Facebook page, shooting videos and clicking  pictures like a professional photographer, working till 5 in the morning nonstop to rushing for the 8 A.M class, surviving on coffee and still failing to keep eyes open during lectures to running in the marathon– the Mandevian Miles (my first marathon), it was an out of the world experience. There are so many moments that I know I would cherish for a lifetime that I find myself wishing for it to not end this soon.
The brand ABG-Aditya Birla group commands respect as soon as it is spoken. The brand name that has been built over the years with the dedication and hardwork of its loyal employees, as well as the senior level management, is awe inspiring. This conglomerate has always been one of my dream companies to work in. The retail and apparel sector has always appealed to me due to the wide range of opportunities that it offers and ABG's Pantaloons offers just that. Being a senior level corporate HR manager of a nationwide acclaimed brand like Pantaloons would help me get the exposure and the skill set needed to stay relevant in this industry and provide me with hitherto unimagined opportunities. Pantaloons has been a pioneer in modern retail and working on the growth and organization strategies of this brand would in itself be a prestigious feat and as human resources of any organization are its greatest assets, strategizing and working with them would help not only enhance my professional career growth but also to a certain extent my individual personal growth.