Coldplay v/s British Airways : The Great Indian Paradox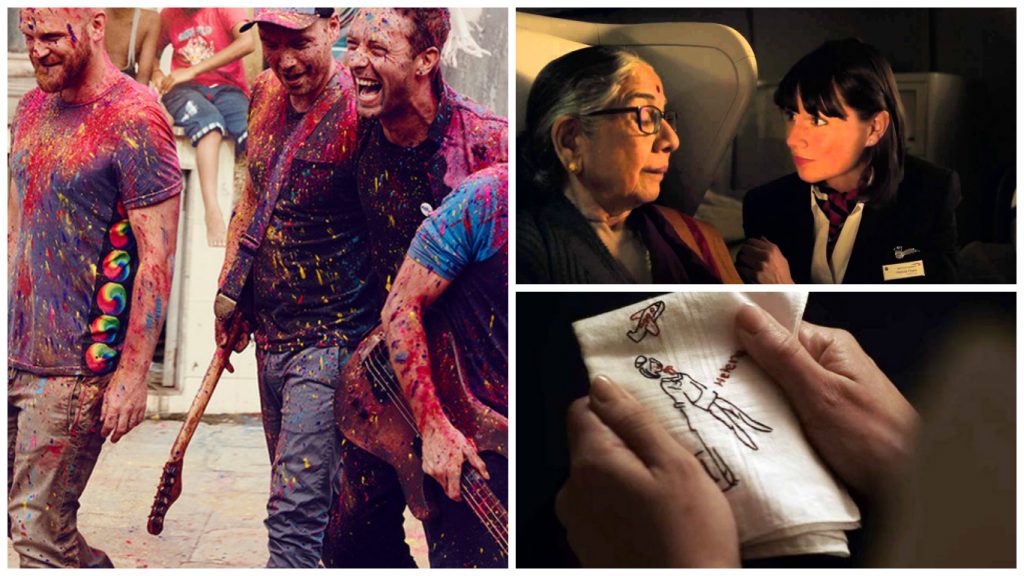 India went up in arms last week when the Coldplay video Hymn for the Weekend went online, probably as a prelude to the Super Bowl 50 scheduled in a few days from now, sparking off a furious cultural debate.  People objected to the  stereotypes in the video.  Nothing wrong with stereotypes. After all the dictionary meaning of stereotype is 'a widely held but fixed and oversimplified image or idea of a particular type of person or thing.' For the masses stereotypes should work well, except that the people who criticised it for being a stereotype were from the upper echelons of Indian society (probably Coldplay target groups in India) who no doubt detest the stereotype. Because they want to think of the stereotype as the past.  Others spoke of cultural appropriation.  Cultural appropriation is a big word and  typically involves members of a dominant group exploiting the culture of less privileged groups — often with little understanding of the latter's history, experience and traditions.  So I am not sure the phrase was being used in the right context. Unless we look at ourselves as the less privileged group here, which would indeed be very unfortunate.
But what went wrong with the Coldplay video was to a large extent made up by the British Airways commercial that was just released.
Lets analyse the two pieces of video extravaganza, both brought to us by Britain and their reflection of an India in transition,   a cultural melting pot quickly turning  into a salad bowl and on its way to becoming a smorgasbord.
Most upper-class Indians are very comfortable with the idea of an Indian being depicted like the old lady in the British Airways commercial. Returning to India by first class on British Airways, after seeing her son who lives and works overseas.  The NRI, non-resident Indian. Or perhaps the American of Indian origin who flaunts his OCI card (Overseas Citizen of India).  The Indian version of dual citizenship, or well almost. Every Indian's secret dream.
Living in a wealthy looking house. Set in Hyderabad, the up and coming tech city on the east coast.  Home to Satya Nadella global CEO of Microsoft and future home to the Google Campus.  In other words, the British Airways commercial presses all the right cultural buttons. After all, a British Airways crew member being so considerate to an old Indian mum, itself is so touching, although having travelled BA, it couldn't be further from the truth.  I thought only Singapore Girls were supposed to be that thoughtful with their passengers. But for what its worth, the film portrayed Asian hospitality and thoughtfulness from a Brit.  Touching. Very touching.  These are the images we like to see because this is the only India we want to see.  And this is the self-image that we would like people overseas to have of us.  We will speak of diversity to impress others, but object if anyone actually shows the diversity.  Because our diversity has a dark side that we would like to hide in our own shadows.
Unfortunately, the Coldplay video shows the dark side.  A large portion of it is shot in the Worli Koliwada  (Fishing Village). The village itself dates back to 1675 when Mumbai was a 7 island city. The Worli Fort there was built by the British 600 years ago.
I live just a 5-minute walk away from this village which I pass by everyday and for me, it is just a kaleidoscope with rapid sequences of the old and the new India. And somehow this is India's diversity, naked and vulnerable for all to see.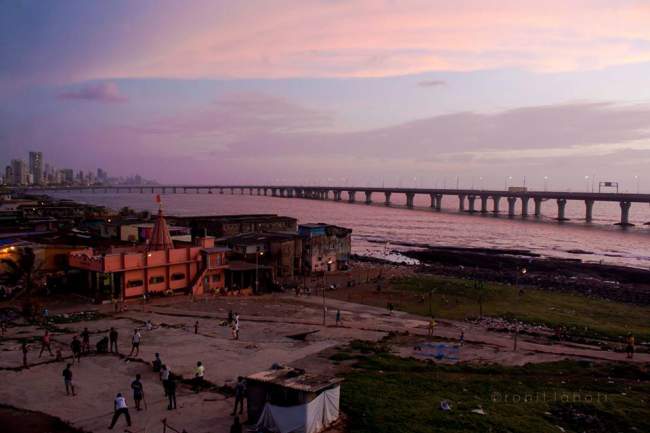 Aerial shot of Worli Koliwada with the Sealink in the background
The contrast is stark.  Mumbai's new pride, the Sealink set against a 600-year-old village that represents the old India no one wants to see. The orange coloured boats that signal they are fishing boats.
We would like people to think we see movies only in PVRs, those upper-class theatres that you find in urban malls and cost you the earth. But unfortunately, most of India sees their movies in the kind of theatre depicted in the Coldplay video.
In retrospect, the Coldplay video may have pressed the wrong cultural buttons.  The modern upper class Indian who is Coldplay's target group rejects images of 'India as it is'.  More acceptable to them is 'India as it should be' which the British Airways commercial does so beautifully.
The Coldplay video brought back memories of Slumdog Millionaire.  Quite understandable. Slumdog was unpopular for the same reason. And when it won the Oscar, it rubbed salt to our wounds. Imagine an Indian story that showed an uncomplimentary picture of India, done by a  British director, with Indian actors winning an Oscar. It was a shame for Bollywood. It reminded us of a side that we would like to be kept secret.   We want people to see our skyscrapers, our nightclubs, our posh well heeled, well spoken upper class, and other symbols that to us, signify progress.
And how about Beyonce as the Bollywood Queen?  Well, we have to sometimes admit even if it is to ourselves, that Bollywood has seeped into our culture so much, that it has overtaken and engulfed everything we call culture.  It is so much nicer to see the British Airways crew member in the BA commercial through our Fair & Lovely eyes.  After all, we are responsible for making a fairness a virtue and a fairness cream the biggest skin care brand in India. And Bollywood is so dear to us that we would gladly give it permission to indulge in cultural appropriation.
After all, as one ardent fan asked ' Chris Martin has been to our best night clubs, why did he show this side of India?' Well, the simple answer there is that the Delhi night club that Chris Martin visited with Freida Pinto and other Delhi socialites in July 2015 looks no different from perhaps any other nightclub in the world.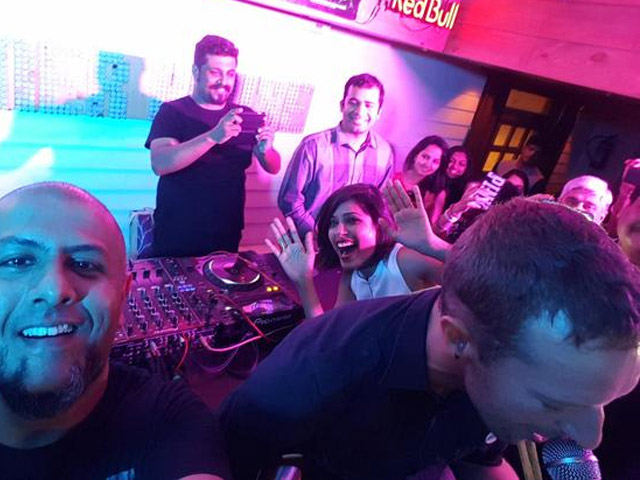 Maybe its time we accepted that a nightclub, however, proud we may be of its existence as a symbol of a new modern and evolved India, defines neither a country or a culture.
But well done Britain.  Between Coldplay and British Airways, you have depicted the diversity and the magic that makes India the country it is, even if you hurt a few sentiments. Incredible India!
—————-
About the Author
Prabhakar Mundkur is an ad veteran with over 35 years of experience in Advertising and Marketing. He works as an independent consultant and is also Chief Mentor with Percept H.