The College-Corporate Chronicle: My Fieldwork Story At TISS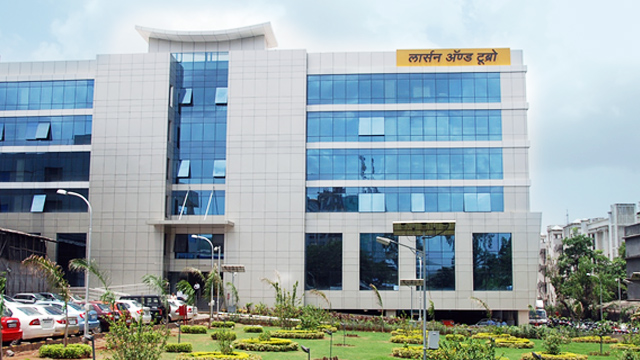 With the first stint of fieldwork ending for the first semester students of HRM & LR at TISS Mumbai, there cannot be better time to have a dear diary moment and talk about my first ever experience in the corporate way of life with Larsen and Toubro Infotech (LTI) here in Mumbai. As a fresher, every student has fancy about their first day at a new job: a straight entry gate into the gate of the adult life. As is obvious, mine was no different. Mondays and Tuesdays were now booked for the purpose of fieldwork every week, and I had a dual identity of a student and a professional (also literally so since I had an organisational and TISS ID card!)
The first day of the fieldwork was exciting at two levels: it was the first day of work, and I was finally venturing out into understanding the Mumbai way of life- hello local trains! It was task figuring out the correct platforms and making sure I get onto the right trains, being as alert and athletic as I could be in my formals! The LTI Office at Airoli, Navi Mumbai is a part of a huge tech park campus, and walking into the campus feels one has time travelled to the set of a sci-fi movie. Standing tall amidst pruned gardens, the LTI office building has top-notch architecture and a splendid view of the city from its all-glass exterior.
The allotment of a workstation for me was a major landmark of small joys, as the office system displayed my name. The entire role-playing of being a mature adult in office was now my reality, and it was a surreal moment to see it come alive this vividly. I was formally introduced to the Global Talent Strategy Team that was in charge of the Learning and Development of employees, and I worked closely with them on designing relevant content for their training programmes. The ease with which I became one among them in spite of being a visiting intern was proof enough of the sense of reception and inclusion that exists within the organisational culture of LTI. All apprehensions that I had otherwise held of being in an office space vanished within a jiffy. Fieldwork days managed to accomplish what nothing ever could; it helped me do away with my Monday blues!
As a student constantly looking for newer opportunities, LTI not only gave me a chance to work on interesting projects, it also gave me a chance to foster equations and friendships with the most genuine and well-wishing seniors and peers. Not to mention, fieldwork days also meant being able to relish good meals in the food court of the office building! (Talk about the life of a college student!)
I was allowed to ideate, initiate, make mistakes and learn under the guidance of leaders who were extremely patient and understanding of the pulls and pressures of being in a master's programme as prestigious and demanding as mine! At the same time, the unending support provided my seniors and TISS Alumni at LTI was the strength with which I was able to manage and juggle effectively the different tasks that were coming my way. This is the beauty of being a part of the HRM & LR family of TISS Mumbai, you automatically become the part of a strong legacy where everyone reaches out for their peers, seniors and juniors.
Fieldwork is essentially the biggest differentiating factor for the HRM&LR Course at TISS, and one fieldwork down, I clearly realise why. More often than not we tend to question the practicality of the theories that we study in classrooms. Fieldwork allows you to test the same in a safe space. A theory that you have, as recently as last Friday, can be tested on Monday that comes next. The best part? Nobody questions you if you try and synthesise between the two. Nobody runs away from the questions that you ask. Nobody makes you succumb to hierarchical ways to access information. This kind of a decentralisation is crucial for a student who is learning to venture out into the dynamically changing field of HR. So the next time you wonder what makes TISS, HRM&LR one of a kind, it is the fact that the students would have gotten to work with 5 different industries even before they actually graduate or become 'professionals'. Through its fieldwork, TISS allows professionals while we are still pupils; and that is an experience worth having!
About the Author –
Ishma Raina is a first-year masters student in Human Resources Management and Labour Relations at TISS Mumbai. A member of the Aspirants Relations Committee, she loves talking to new people and writing about anything and everything.
ARC TISS
Aspirant Relations Committee manages the entire gamut of admission related activities from aspirant mentoring to onboarding, and the induction process. The committee also manages the social media platforms for TISS Mumbai HRM & LR where it deals with public relations as well as branding related activities.