E-Commerce In India Is A Bubble – Common Room Quarrels – Student Debate At MISB Bocconi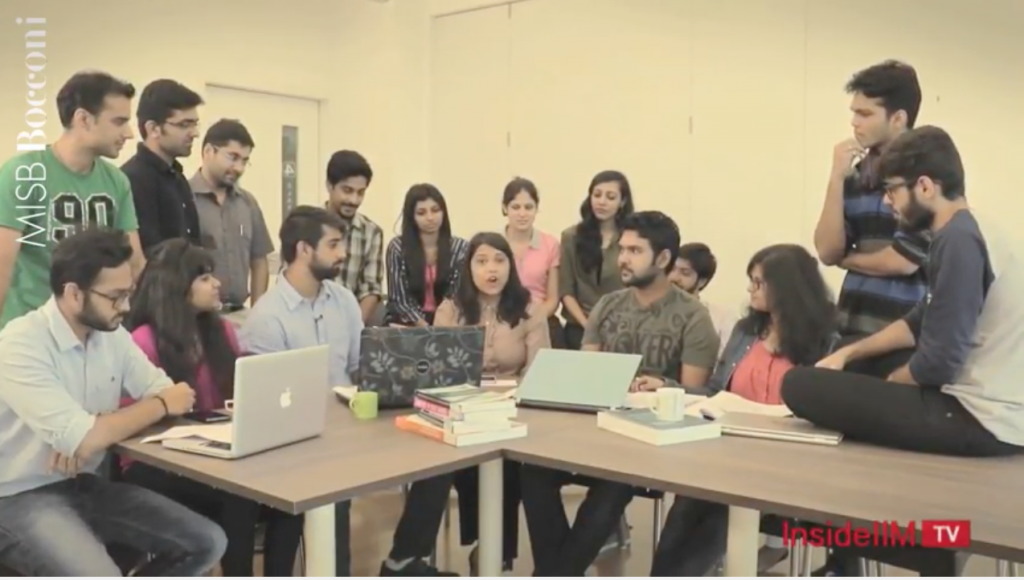 E-commerce industry in India is expected to grow to Rs 2,11,005 crore by December 2016 as per IAMAI. Despite being the country with second largest internet user-base, penetration of e-commerce is low as compared to other countries. Have you wondered what's going to happen to this booming industry? Are we all converts to online shopping? Why is it thriving at this rate? In this series of common room quarrels, we have students of MISB putting their opinions forward in a debate whilst giving an overview of the current scenario of e-commerce in India.
Is E-commerce a bubble ready to burst? Adhirath Sharma, student of MISB Bocconi PGPB4, thinks the e-commerce industry is here to stay while Samrat Paul, another student of MISB Bocconi PGPB4, thinks it's a bubble that's going to pop.
Arguments in favour:
E-commerce industry is driven by statistics; and the statistic is that it is making immense amount of losses. How does one justify a $ 5 million company being valued at $ 50 million?

Big E-commerce companies have made losses 3-4 times more than the previous years. The customer acquisition cost lies between Rs 250 to Rs 1000 per customer. Is that a sustainable business model? Companies are just chasing evaluations with no sustainable model for long term.

An interesting observation to make here is that if the e-commerce companies have loyal customers, why are they laying off people? Cost cutting can be done in two ways. One by making operations efficient and the  other by laying of people. Is this ethical?

With the increasing number of customers, e-commerce industry will incur even more losses as the cost for customer acquisition will be higher.
Arguments Against:
Every industry goes through stagnation. Manufacturing and retail did. And now it's ecommerce. But that doesn't mean it is a bubble that's ready to burst.

E-commerce companies incur losses to gain market share and expand their business. These losses are a result of hefty discounts that are provided to attract customers and establish monopoly.

E-commerce industry thrives because of the lack of infrastructure. With disposable time and expandible disposable income,  e-commerce is here to stay. People are just going to get busier and/or lazier, and that's exactly what e-commerce thrives on.

Despite the layoffs, 30,000-40,000 job opportunities are created. And only 40% of India is internet penetrated. There's scope for so much more. The 2nd and 3rd tier cities have very little to no access to certain brands; in that case e-commerce is their one stop solution.
What do you think of the e-commerce industry? Do you think it is a one stop solution or just a bubble that's about to burst? Tell us your opinions in the comments below.
'This is a Promoted Feature'