What advice would you give to someone who scored less in CAT 2018?
I scored only 80+ percentile in CAT 2017, after preparing (not so seriously) for a few months.
This time, I am more serious about the exam but nervous that I may not be able to perform on the D-Day. How can I build my confidence to give CAT 2018 stress-free?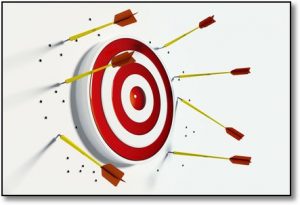 a year ago
---
---
Hi Dhondiram,
I would suggest the following:
The surest shot way, in my opinion, is to give as many mock tests as possible. That will keep the fear and panic element to a minimum. By now, there is only a month left and you can still easily write 5-6 mock tests. Once you have solved many mock tests, you will never really get fazed by a difficult paper
Analyse your performance from last year. Go through your performances in mocks this year. Find out trends if any. Try to highlight 3-4 major topics that you are consistently underperforming in and work on those
Even when you are solving practice problems, time yourself. Even if you are trying a single set of 4 LRDI questions, time yourself. That puts you in the habit of working against time. It also removes the fear of the ticking clock
Try to give at least one mock test of another coaching centre, not the one that you have been using throughout. That will bring you out of your comfort zone a bit. Sometimes people get too used to a style of mock tests. Even if CAT is patterned a little differently, some people might panic. So write a different kind of mock test to habituate yourself to new patterns
Lastly, take care to rest in the last 2-3 days! Revise from your formulae sheet if you want. But nothing more. Sleep on time and practise waking up at the hour that you will have to on CAT Day
All the best!
a year ago
---
---
---
I understand that you are struggling through the vibes of disappointment after scoring less in CAT 2017, but don't let it sink to your heart. Believe on your capabilities and who knows you might even end up converting an IIM this year. Here are a few suggestions which might help you score good in CAT 2018:
Identify the gaps in your preparation. There might be some subjects or topics which you don't understand. Focus and give as much as time required to imbibe the related concepts.
Join a test series and give full length mock tests seriously. It would be wise if you ignore your percentile in those tests, but identify where your approach was wrong and learn the right approach from the correct answer given in the solution. Understand how to attack such problems properly the next time and avoid repeating the mistakes of the past. I am sure you will not just score well, but also gain confidence.
Take creaks, you are not a robot. Take nearly 10 minutes break after every 1.5 hour to 2 hour sitting. Apart from this, you should allocate at least 1 hour diurnally for physical exercise, even if it means a simple walk in your propinquity.
Sleep well, at least for 7 hours per day.
Just about a month before CAT, revise the areas of your strength and weakness both. Divide the time in the ratio of say 70:30, where 70 will be the share of the time you spend to sharpen your strengths in the last month.
The day just before CAT should be the day you relax to the full extent. To avoid last minute distraction, don't get yourself indulged in any kind of discussion with the aspirants.
Calm your nerves, be confident, take a deep breath and enter the exam hall on the D-Day. Anxiety gives dire outcomes. Keep this in mind and don't let that happen.
CAT is undoubtedly an arduous examination. You need to study well, plug your skill gaps, stay focused and relax in order to Bell The CAT. Don't think about the past, keep your eyes on future.
Good luck.
a year ago
---
---
---