Analyzing HR Strategies - Case Study Challenge | Learning In Real Life
Are you interested in people management? Do you aspire to encourage employees to perform better? Are you always looking at motivation, training, etc as solutions to organisational problems? In that case, an HR career is probably your cup of tea. But how well do you know your HR concepts? Solve this case study, brought to you by InsideIIM in association with ABGLP and show off how well you know your HR management curriculum!
Based on key information and data provided in this case study, analyse HR Case Study of this IT Company and answer the following questions:
How would you tackle the disparity between the mid and senior management?
What techniques would you use to develop employee growth at this IT Services company?
How would you ensure high retention and low attrition?
How would you utilise Herzberg's 2 factor theory in your day to day life as a HRM?
What motivational theories would you push at different levels to strategically manage HR functions at this IT Services company?
How would you carry out a training needs analysis at different levels of the organisation?
What techniques would you use to boost employee engagement?
How would you improve communication at this IT Services company?
How would you go about rectifying the ratings so that this IT Services company regained it's one of the top 10 best employer positions?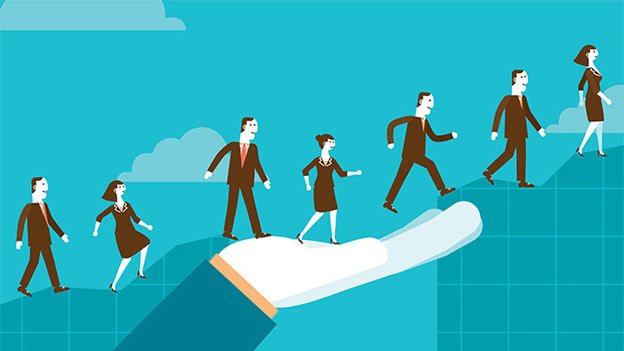 8 months ago
---
---
1- One- O- One Sessions Based on Motivating Factors:
As in the IT Industry, employees at lower levels are not in touch with the rapidly changing realities.
Hence, managers should understand the frustrations of the lower-level employees who were doing less interesting work and found it challeging to take a hands- on approach to management.
Responsibilities always expanded, but it is also about the interest part of the employee as well. This bridge between interest and responsibilty gap can be minimized by doing one- o- one sessions with the employees of the organization so that the effort they are giving as per the responsibility assigned to them will get fruitful. One- O- One sessions always based on the motivating factors so that they can give good quality result.
2- The Fishbone Diagram which highlights the employee growth:
Challenges which gives you the assigned target with TAT, always accomplish with employee growth having four basic techniques involving Training, Responsibilities, Recognition, Promotion.
Please check the below diagram of the fishbone diagram for the employee growth of the organization.

3- Employee growth with focus on high retention:
High retention always based on positive work environment, excellent management, challenging work, competitive salary, flexible work measures, job security, working culture, excellent co-workers, learning opportunities, excellent co-workers, learning opportunities, excellent communication, employee engagement. All these points can defeat the low attrition strategy of an organization. And hence,there would be no lack of career growth.
4- Herzberg's factor in HRM:
Multisource feedback and training the employees in a right manner are the best way to evaluate, determining and creating development plan.
Creating development plan involves motivation factors and hygiene factors which give the final result of the people in the organization.
5- Motivational Theories to Strategically manage HR Functions:
Increase employee job satisfaction by motivating people to work harder i.e. the motivational factors. By doing many employee engagement HR activities to inspire employees of an organization. And the result would be calculated basis on motivation and hygiene factors.
6- Training Needs Analysis at Different Levels Of the Organization:
The different organizational business model levels are based on the business plan, business strategies and strategic imperatives. Here, the training needs analysis helps the employees to do their existing jobs with existing skills, knowledge and attitude. Development helps the individual to handle future responsibilities.
7- Techniques To Be Used To Increase Employee Engagement:
a- Determining the performance and aspirations for the right appraisal.
b- Challenges and assigned target for the recognition factor of an employee engagement.
c- Promotional opportunities and opportunities of the personal growth of employees.
d- Rewarding oraganization employees for their performance achievement.
8- Improving Communication at IT Services Industry:
a- Training and Development plan
b- Performance Improvement Policy
c- Employee Engagement events and activities monthly basis
d- One - O - One sessions on weekly basis with an HR head for the better result of an employee
9- Rectification in the ratings for regaining the top 10 Employer position in the IT Services Industry:
The main cause for the downfall of the IT services Industry in the year of 2003 was because of no HR business model and the traditional IT services company culture.
a- De- emphasicing the traditional culture.
b- Implementing HR business model for the best working output.
c- Implementing processes and policies i.e. more flexible according to work culture and customized to individual needs.
8 months ago
---
---
---