Can I get into top 30 B-school with poor past academics ?
I have very poor academic record - 10th/12th/ - 68.8/55.5. I want to get into one of the top 30 institutes of the country. But one question keeps troubling me, that can I get into top 30 b school with this past academic record ? Will any school consider me?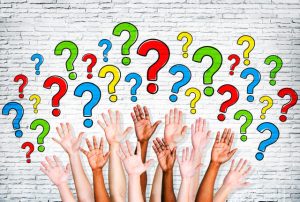 2 years ago
---
---
Hi Lokesh,One thing you should know about management institutes is that there is often a high degree of dynamism in how things are done. At most premier schools, a lot of introspection goes on year-on-year about what has worked during the selection process and what hasn't. I have seen my professors at TISS Mumbai grappling with this question every year: how do we make sure our selection criteria isn't rejecting good candidates?Yes, undoubtedly, there might be IIMs that won't give you a call. But you won't know unless you have tried. The only controllable factor in your hands is your CAT/XAT score. So focus on that.Also, while we are on this topic, I personally feel that the real struggle is not with college admissions but rather with what comes after that. What feels even more unfair than not getting a call at a B-school of your choice is getting in, only to not make it to shortlists of a lot of companies. I feel that the real discrimination comes in on the part of companies coming for placements than from the colleges themselves. Again, this is something you cannot help, except to be mentally prepared for it and make sure you ace the first opportunity you get. But yes, just like some good B-schools will be ready to find out more about the person that you are through an interview, there will also be some really good recruiters who will be curious to hear what you have to say. So good luck!Here is the link to an article you might want to explore. I really agree with the author on these tips to boost one's profile:https://insideiim.com/how-to-get-an-iim-admit-despite-an-average-profile/?src=saranya ;
2 years ago
---
---
Lokesh Nagtode

Thank you saranya mam

---
---
Hello Lokesh! Yes it is true that a lot of good colleges give weightage to past academics. But not all hope is lost. I have seen people with 6/7/6 and 8/7/5 profiles here at XLRI. They had really good XAT scores and had phenomenal GDs and PIs. These people have 99.5+ scores in XAT and CAT and they did have converts.
Yes, your marks are low but with a lot of hardwork, you can overcome that. Once you get an interview call, no one but yourself can stop you from converting it. So I would suggest you get started with prep for CAT 2018 with that 99.99 in mind. :)
All the best.
2 years ago
---
---
Lokesh Nagtode

Thank uou Shailesh sir

---

Aniket Jaiswal

I have 53/79/84, with this can I expect calls from any top 20 colleges if I score above 99 %ile also I am a BBA grad??

---
---
Hello,
There is a trend to pay a lot of attention to the academic history of the students in almost all the top colleges of the country. While some colleges keep the cut-off dynamic and decide them based on the pool of the candidates applying, others have a set cut-off below which they do not accept the application of the candidates. There are however some colleges who do not give a lot of weightage to past academic record. In the bracket you have specified, which is top 30 institutes, you will certainly find some good institutes wherein you have a good shot. But there is a caveat, this analysis only holds true on the assumption of an excellent CAT score and by excellent I mean a score of 99.5+, at least for the top 20. With such acads, you need to cover it up big time through your CAT score and only then can you hope to get into the top 30. One final tip for the interview, be ready to justify your past record, as a lot of students are questioned on any ups downs in their scores. Good luck!
2 years ago
---
---
Mohit Bhardhwaj

Hi I am also below average student can I be shortlisted for cat ,xat iift

---

Lokesh Nagtode

Thank you Vani mam.

---
---