How Can A Working Professional Prepare For CAT 2018?
For working professionals, juggling between preparation for CAT and working simultaneously becomes very tough.
What approach can such individuals take if they want to score well in CAT 2018? Should they opt for online or offline coaching? How can they manage their time well?
Leave your answers below!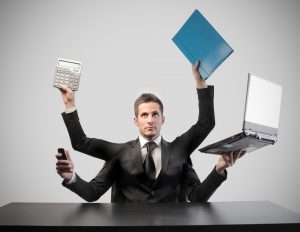 1 Answers
Best Answer
I am a working professional preparing for CAT 2018. Although preparing for an exam and working at the same time is strenuous, it's a way of setting goals for yourself. It also increases my time management skills and allows me to plan ahead.
This is a strategy I advise any working professional to follow:
Identify your weak areas. For non-engineers, this is bound to be Quantitative Analysis. For engineers, it may/may not be VA-RC. This will help because upon identification, you can neglect this section to a greater extent. For me, it is VA-RC.
Assuming you will have at least 3 hours per day on weekdays, and 8 on Saturday and/or Sunday. If you start now, you can easily be done with your preparation by June.
For preparation, you can split your time into either days or hours.Hours(less recommended): Out of 3, you can split your time into 2 hours for weak areas and 1 for a relatively stronger area.
8 hours on weekends can be split into 4 into weak areas, 3 on relatively weak areas and 1 on your strong area.
Why I don't recommend this is because it is very difficult to adhere to hour-based constraints. More often than not, you will only be able to focus on 1 area per day while the others are neglected.Days(Recommended): Out of 5 days in a week, you can dedicate 3 of those to your weak areas, and 2 to your relatively stronger area.
Spend the weekend only on your weak areas. Solve as many sums as possible and give as many mock tests as possible.

You can split your time in a manner that suits you.
I currently follow the Day-Splitting format and it is working out for me so far.

Enrollment for online/offline coaching:
a) Offline MBA coaching: I personally prefer this to online coaching, since only 60% of my concepts are in place and I need guidance on the other 40%. I find it a little difficult to learn new concepts from online videos and need a classroom experience to understand concepts better.
If you are looking to learn concepts and build a base, I suggest you choose this option.
In my opinion, TIME and IMS are two of the leading MBA coaching institutes. You can see their reviews online and decide which one you want to choose.
Personal recommendation: TIME has weekend classes which are great for working professionals. They also have great Basic and Advanced study material which will help you practice a large variety of questions
.b) Online MBA Coaching: This is not coaching per se, but is more about self-studies. This option is appropriate for those who have their concepts in place and want to refine their problem-solving skills. This approach increases the convenience factor since videos can be accessed at any time. For online modules, I suggest before spending money on modules by CL, Ravi Handa etc., you try out Takshzila videos on YouTube. The teachers there have gained respect in the MBA aspirant community for providing free content of excellent quality.
June onwards, enrol for mock test series. This is very important because mock tests and their analysis is key to gaining exposure to a vast variety of CAT level questions. I recommend Career Launcher mocks. TIME's AIMCATS are the most famous and also extremely difficult, so you could enrol for the those if you want to practice high difficulty questions.
Additional tips:
Travelling time can be utilised for Vocabulary and GK.
Read the news. I recommend In-Shorts.
Study Vocab. I recommend the Magoosh Vocabulary Builder. Similar apps are available on Play Store as well.
Try and get up early in the morning. I have only recently started doing it and I can devote 5 hours instead of 3 to my weak area, i.e., Quantitative Analysis.
Follow this method for around 15 days and see how it works out for you.
Finally,(3 x 30 x 10)+(7 x 8 x 12)=1,572 hours.
That's the amount of time you have to prepare. Ideally, CAT requires 400–500 hours to prepare. This is triple of that. So you have a lot of time to prepare and are at no disadvantage.
If you ever feel demotivated, read interview experiences on this website of those who are now in IIMs A, B and C to get that motivation to study and reach where they are right now. It works for me.
All the best!
Cheers!
Your Answers