Do test centers need to train their staff better for important exams like CAT?
Speaking for myself, my experience at the test centre was less than pleasant. In between the paper, the staff came multiple times to make us sign multiple documents. It didn't take any time at all, but it seriously broke the chain of thought I had during my QA and VA-RC section attempts.
I came across multiple stories with similar (and worse) problems at their test centre.
Did you face any issues at your center? If yes, how do you think things can be improved for future CAT papers?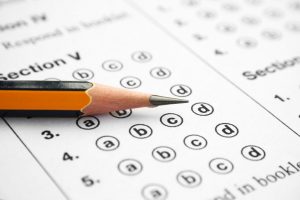 a year ago
---
---
The staff at TCS Gitobitan, Kolkata, where I gave CAT on 25th November, were well acquainted with test procedures and were very efficient in dealing with such a huge quantum of students many of whom were first time CAT takers. But issues inside the hall, like signing papers did take time. I think some automated verification system should be enabled whereby a candidate, once having entered the hall and given the test should instantly be marked hence eradicating the need for any form of signature.
a year ago
---
---
---