Does one have to be creative to do Marketing ?
There are several misconceptions about Marketing , one being that you have to be creative to be a Marketer , while creative is an added bonus , does this deter those who are not from pursuing Marketing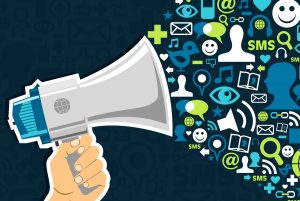 2 years ago
---
---
To put it simply, Yes & No!
Here's why:
Marketing is as much science and numbers as it is about creativity and soft skills. Being creative is definitely a plus point for marketers but it in no way is a sufficient skill. Also, creativity is not always innate. When one develops an interest in marketing and follows the journey of iconic brands. The stories of their successes and failures, the tales of their emotional connect with people; creativity pours in naturally. Yes, creativity is a skill that you can pick up on the way too. It's the interest and drive to be a marketer that you need to develop at the outset. Attached underneath is a list of skills necessary for being a marketer & quite clearly, creativity is just one small part of the gamut of skills needed.

2 years ago
---
---
---
Marketing is a complete gamut of activities that include the 4Ps including product, place, price and promotion. From marketing communication (the creative part including advertisements, campaign briefs etc) to aspects such as sales & distribution chain management, and product, market research to identify consumer behaviour and preferences. At times we may end up seeing only one part of it i.e. the advertising and communication aspect of it however in the field sharp data analysis skills, negotiation, persuasion and business understanding is also very important.
There are various roles and jobs within marketing domain itself such as sales, business development, communications, etc. All of them may not necessarily require a high degree of creative flair, other skills also count a lot.
2 years ago
---
---
---
Hi Nitya,
While I would say that creativity is a pre-requisite in whichever field you are. Unique solutions are loved by all.coming straight to the point, Marketing and in particular Advertising requires creativity to some extent. However, marketing as a science is methodical and structured in it's own way. The more you analyse real world marketing problems, the more you will realise that every problem has to be treated differently and you need to know the vast number solutions and theories that exist to pick the right one, which will best fit your situation. Having said that it requires creativity to actually mix and match these approaches, select and reject to come out with an approach that fits your problem just right. So to answer your question on a macro level, yes it pays off to be creative in a marketing field, but being creative is not mandatory to succeed here.
2 years ago
---
---
---
When Maggi was banned in India over the lead fiasco, Nestle launched a 'miss you Maggi' campaign for a product which wasn't even in the market! This was probably the first such commercial campaign any company put together for a product which wasn't even being sold. Such is the world of marketing. Innovation is the demand of the day, not just in marketing but in every single business vertical. There are marketing campaigns that linger in the minds of consumers years, even decades, after its launch. Marketing makes or breaks a brand. So yes, if you want to actually leave a mark in the dynamic world of marketing, creativity is a must. However, I feel that what's more important is customer insight. It's no use being creative if you don't know what message you want to deliver. So I would say focus more on developing skills like empathy, communication and observation, to understand what will appeal to a customer. If you hit the sentiment right, any ad-man can help you create a catchy slogan and a funky TVC to pitch what your audience wants to hear. That's purely cosmetic after a certain point.
So if you are an aspiring B-school student or have already started your journey, I would only advise you to talk to as many people as you can: hear what sales force have to say, read up on what consumers have to say, spend time building insight. Good luck!
2 years ago
---
---
---