GD Monday - Is India Ready To Accept Homosexuality?
GD Monday for the week is here!
While GD as a process is scraped at many business schools, the topics can alternatively be used to prepare for WATs as well. The point of this exercise is to cultivate clarity of thought, hone your writing skills, and in general, have an opinion on things that matter.
This week's topic: Is India ready to accept homosexuality?
What do you think?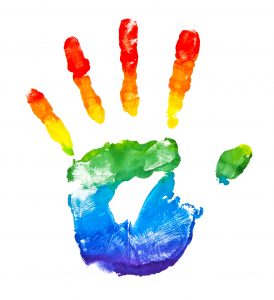 Please remember that GDs and WATs are NOT debates! Pen down your opinions in the Answer section below. Team InsideIIM will moderate the answers to ensure that they are relevant and not abusive. Also, we will have industry professionals and experts from InsideIIM (all ex-IIM, XLRI, MICA only) will rate each argument on the thread on the scale of 10 with some guidance.
So what are you waiting for? Start your prep NOW!
3 years ago
---
---
In the August of the last year, the Hon Supreme Court of India pronounced that Right to Privacy is a fundamental right under the Article 21 of the Indian Constitution and thereby opened up the debate for the reconsideration of the IPC section 377 that considers homosexuality as "against the order of nature".
I think that there can be no ambiguity regarding the need to recognise homosexuality as nothing unnatural. How can India aspire to be a global power if its citizens do not know to respect individual preference. The United Kingdom, which once coerced Alan Turing to undergo medication to cure him of his homosexuality, has now turned down their archaic law however, we are yet to let go of the colonial era regressive trend and continue to look down upon the homosexuals as diseased people.
The conservative Indian society needs to accept the change and after quashing down the current law, spread of knowledge is the panacea. From the abolition of Sati to the annuling of the instant triple talaq, conservative backlashes have become the norm but they should not be allowed to be roadblocks in the path of development. The government has taken up steps to ameliorate the condition of the transgenders so it is high time that we revamp the social norms. If Tim Cook can openly claim that being gay has been one of the best things about him, why should the land of Kamasutra not open up about sexual education and undertake stringent measures?
3 years ago
---
---
---
India is not ready to accept homosexuality. A nation which is run by demagogues who only know to shout their love for the Indian culture which they know nothing about and we, as a people, either ignoring or slyly following them, homosexuality is a farfetched idea.
A society where a personality like Baba Ram dev says that he can cure homosexuality with the help of yoga, homosexuality is not even considered natural.
The Supreme Court too would not pass any such law because it is well aware of the pushback that it would receive from the people. The politicians today are clueless about the basics of the principles of liberalism and equality laid down by our forefathers. The present government, on several occasions, has openly criticized the LGBT community and appraising the parliament as well as the Supreme Court for not passing any such rights that liberates homosexuals.
From being the most liberal civilizations, where homosexuality was acceptable, we have turned into a society of conservatives.
India, seen by many as a super power in the future, should accept homosexuality but India, as a society of conservatives, is not ready for it.
3 years ago
---
---
---
I think that as society, and as a responsible nation, we need to be aiming for inclusive growth, which also includes acceptance and nurturing people of different gender and sexual orientation than the norm.

There are various laws and regulations that the Constitution of India provides that serve as the basic framework for giving rights and protection to homosexual citizens. There are also many organisations and activists that are actively involved in helping hmosexuals lead a dignified life. I am confident that with the above mechanisms in place, homosexual citizens do find acceptance in Indian society.

However, I also feel that the laws and rules are not the only tools to encourage acceptance of homosexuals. We, as Indians need to also actively try and encourage fellow Indians to be accepting of people from different genders and sexual orientations. We must all remember that every Indian has the right to live their life the way they wish to, and it is imperative that we help people from the homosexual community in getting jobs, education and most importantly, to interact with the broader community. Only when they are able to assimilate into society and gain respected jobs and education, will we be able to truly say that India has accepted homosexuality.
3 years ago
---
---
Avneet Khosa

No, homosexuality is still considered a taboo in india.Judiciary under the article 377 of the indian penal code criminalizes same sex marriage.The BJP government has been boldly opposing it at several occasions and never leaves any stone unturned.Judiciary is aware of the fact that indian society would never accept homosexuality and has been at the backfoot avoiding situations that could give rise to possible conflicts regarding sensitive issues like homosexuality and it destroys the very fundamental on which our forefathers formed the nation of india-Equality,Liberalism and Secularism.Although homosexuality has existed in the history of india for last 1500 years but the regressive policies and lack of support from government in these matters have given rise to right wing outfits like VHP and RSS who do not even allow inter-caste relations and do not refrain from taking law into their hands,the VHP head has said that homosexuality in the west has destroyed the structure of society and disintegrated it and allowing homosexuality we are heading back from humans to animals.Hearing these words it can be summarized atleast we cannot think of homosexaulity for atleast one generation.

---
---
Homosexuality means sexually attracted towards another of the same gender.
India is already sees hetero form as a stigma, a topic not to discussed in public, and with all these frustrations comes gay sex.
Although Mr.Veerappa Moily, former union law minister revised the section 377 prohibition of homosexual act but soon the step was taken back due to agitations against it,
but Indian constitution entirely is a borrowed concept from various nations, but we choose to live with the most conservative ones, even UK had criminalized gay sex, but soon it revised it, but Indians didn't.
some may argue its a foreign concept, a western culture, but I disagree,
if anyone visited khajuraho's erotic sculptures, the idea of these stone carvings speaks for itself, we had a past that had recognized nearly every form of sexual intercourse.
Kamasutra the book of passionate intercourse written around 400-200 bce, has explained it well.
Even arthashastra by Chanakya had written laws for homosexuals.
what does it mean....?
the ancient civilizations accepted them as part of society, so why can't we as a modern society?
do we really need to see what the developed nations are doing?
or we have our own practices?
3 years ago
---
---
---
In my opinion India is still not ready to accept homosexuality. As a young college student, I have observed that it is not just the older but also the younger generation which has still not come to terms with their existence. But there is no alternative we have to collectively move towards acceptance and understanding of various communities. If we,as a nation, claim to have ratified the Human Rights Convention we need to be working towards dignity of life and equal worth for every person.The LGBTQ Community deserves all the respect that any other community presently enjoys.
One of the reasons I believe there is non acceptance from people around is because there is no open dialogue or education regarding human sexuality. In order to accept something we need to understand it and not just go by the wrong popular notion. Just like sex education is necessary it is also necessary to clarify the wrong notions on sexuality, gender,sex, etc.
2 years ago
---
---
---
While we are on our quest to mars, developing ICBMs, boosting manufacturing growths to unleash ourselves to be one of the super powers in the world, we still behave as rigid, inflexible, conservative people when it comes to the most basic parameters of being a human i.e to be compassionate towards others, people of different race, creed, sexual orientation. Our constitution still holds homosexuality not in order with nature which is nothing else than depressing in today's world. Earlier people subdued their feelings but slowly people are coming out and that is a welcome change. Thankfully India's youth are quite supportive of the whole LGBT community as we have seen numerous silent marches, protest, celebration from renowned colleges and universities. But the problem lies with the aged section of the community who consider it a taboo. It would take few more years for everyone to be comfortable with it, but it will happen for sure as more and more people are coming out. As the recent trends show that lot of social problems such as Triple talaq are successfully getting eradicated we can certainly hope for a better India, compassionate India.

3 years ago
---
---
---
India is growing everyday in every domain. We even consider ourselves as one of the fastest developing nation and planning to beat china in next decade. We have crossed our proximity and reached to Mars but when it comes to Sex (Hetro / Homo), we just put on our most conservative & traditional mask. There are many places where people don't even discuss sex topics openly. In many states, people are not allowed to choose their spouse. Honor killing is quite common in few places.
Even our constitution (Article 377) has also criminalized homosexuality. Indian is country with diverse population having ample amount of deformities. Without sorting out existing social deformities, india is not ready for any kind of change. In year 2016, judiciary body tried to legalize it but they had to revert back their decision due to extreme retaliation through out country.
There is a hope that it might accept homosexuality in next two decades, if implemented properly. It is always hard to bring change in vast society without any retaliation. With regular practice, proper awareness we have successfully eradicated Inter-Cast marriage taboo, Dowry system, Triple Talaq etc.... I am totally positive that one day our society will welcome homosexuality with open mind and it will no longer be taboo.
3 years ago
---
---
---