GD Monday – Are leaders born or are they made in B-Schools?
Does an MBA degree make you a leader? Or do you need to be born with leadership skills?
Leave your opinions below.
Remember to use relevant examples and present a well-constructed chain of thought.
Let's discuss!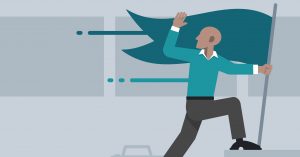 1 Answers
First of all, i think no one is born with any type of skills be it leadership skills,academic skills,analytical skills. It is only a persons learning,hard work,experience will equip him with any skill. Mba degree also will not directly make you a leader.Instead it gives you numerous opportunities through which you can learn a lot, a chance to observe the leaders, work with some of the best people of industry, study along with best people from across the country with diverse set of backgrounds. So, an mba degree gives you opportunities to become a leader, but utilising the opportunities in a right way will only make you a leader.
Your Answers