GD Monday – There Should Be Reservation For Women In IIMs And Other Business Schools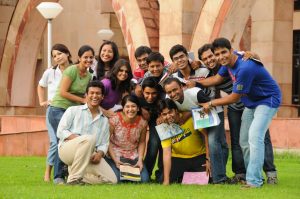 GD Monday for this season is back!
While GD as a process is scraped at many business schools, the topics can alternatively be used to prepare for WATs as well. The point of this exercise is to cultivate clarity of thought, hone your writing skills, and in general, have an opinion on things that matter.
This week, we are starting with a topic which has been trending for a while now – Reservation for women in IIMs and other Business Schools. Female candidates are given extra marks to promote Gender Diversity on campus. Should there be a reservation for women in IIMs as well? What's your take on this?
Please remember that GDs and WATs are NOT debates! Pen down your opinions in the Answer section below. Team InsideIIM will moderate the answers to ensure that they are relevant and not abusive. Also, we will have industry professionals and experts from InsideIIM (all ex-IIM, XLRI, MICA only) will rate each argument on the thread on the scale of 10 with some guidance.
So what are you waiting for? Start your prep NOW!