Hot GD Topic - Is The Citizenship Amendment Bill unconstitutional?
Hi guys, since a lot of you are preparing for GDs, one topic bound to come up is the CAB, or the Citizenship Amendment Bill. With protests flaring up across the country, and the use of police force on students, the announcement of the CAB has taken an ugly turn.
Is the Citizenship Amendment Bill a good move by the government? What are the pros and cons of such a Bill, and does it threaten to become an example of religious discrimination, or is it a hype created by left-leaning media?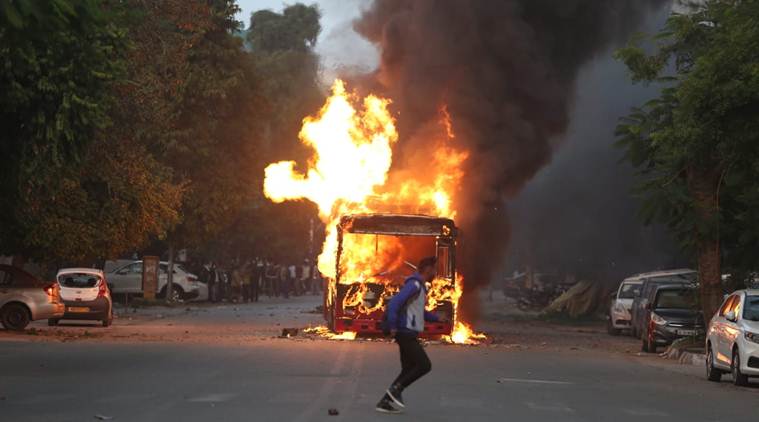 9 months ago
---
---
CAB or Citizen Amendment Bill is now CAA or Citizen Amendment Act.
What is the Act?
CAA or the Citizenship Act, 2019 tries to rectify the definition of "illegal immigrant" for Hindu, Parsi, Buddhist, Sikh and Christian immigrants from Afghanistan, Bangladesh and Pakistan who have lived in India without documentation. They will be granted Indian citizenship within six years, which was earlier 12 years. The government has basically fast-tracked the process of citizenship and naturalisation for certain minorities seeking refuge in India. The act applies to those who were "forced or compelled to seek shelter in India due to persecution on the ground of religion". The last day for being eligible for citizenship is December 31, 2014. This means that the applicant should have entered India on the date or a date before that.
What is Centre's logic behind the bill?
According to the centre, the above mentioned minority groups have escaped persecution from the neighbouring countries, based on religion. However, the logic is not very consistent as the bill/act does not protect all religious minorities, nor does it apply to all the other neighbouring countries. For example, the Ahmedia Muslim sect and Shias in Pakistan, Rohingya Muslims and Hindus in Burma, and Hindu and Christian Tamils in Sri Lanka face discrimination in the respective countries. Additionally, government wants Muslims to seek refuge in other Islamic nations.
Different Sides
The BJP government argues that the law aims to accommodate refugees who have fled religious persecution.
The opposition parties and other leftist thinkers believe the law is a government's propaganda to marginalised Muslims, and violates the secular principles based on which our constitution was formed.
In the recent turn of events, even the United Nations Human Rights office voiced their concern saying that the new law was fundamentally discriminatory.
The government continues to deny religious bias. For them Muslims are not a religious minority and therefore do not need India's protection.
People in Assam are also protesting the act as they fear that their state wil be "overrun" by illegal non-Muslim migrants from neighbouring country - Bangladesh. They argue that the "outsiders" will strain their resources, take up their land and jobs and eventually dominate their culture and identity.
What do I think?
I will stop doubting the noble intentions of the government when they make the act inclusive to all kind of minorities and do not discriminate based on religion.
The government should include other neighbouring countries like Burma, Sri-Lanka, China etc. I am sure there are minorities there too, who want to escape persecution from the majority of the nation.
More citizens means more mouth to feed. Government needs to have a solid plan in place in order to provide food, water, shelter and protection to the "new citizens".
9 months ago
---
---
---
It has two extreme stands, either you can see it as an exclusion act or an inclusion act. Unfortunately our government has failed with execution yet again. Leaving out Tamils from Sri Lanka to including millions of Bangladeshi Hindus will have a very barring effect on people. It should be re-appealled and studied further with all pros and cons
9 months ago
---
---
Samiran Chakraborty

The other countries have been left out because they dont have a state religion and the included countries have one. the same has been mentioned in the act's statement of objects and reasons.

---
---
Why does india always have to be Sati savitri everytime.. Our country is aready facing many issues, giving citizenship to these many people is not going to solve their problems as well as ours..spending crores on detention centres is not a lifelong solution.. This is only going to create chaos!
9 months ago
---
---
---
I think this bill is unconstitutional because it violates the principles of secularism and no bill can be passed by the GOI based on religion. Though the bill has a noble intention to grant citizenship to the persecuted minorities in the few neighboring countries, the way it got portraited and execution was very poor. I would like the GOI to study the pros and cons of this bill and also review in adding more minorities from other neighboring countries. It should include correct provisions so that it won't violate Assam Accord.
8 months ago
---
---
---
What I believe is that government will definitely think about goodwill for it's citizens. CAA will grant Indian citizenship to minority people being persecuted in neighbouring countries especially Bangladesh, Pakistan and Afghanistan on the grouds of religion. That's a great move by the government.
But I believe there is always a particular time as well planning for everything . This act should have been enacted without excluding any religion after stabilising the current status and growth of the country. Government's main focus should be firstly to provide shelter,food,employment etc to it's people who are already living in the country. At least give them a stable life then go for infuxing people in the country. So that they will not be dying for food. And resources.
8 months ago
---
---
---
I am strongly against citizenship amendment act. It is total discrimination against muslims, and it violates the rights to equality. Why are only religions apart from muslims given citizenship, even when there exists minority muslim castes in Pakistan who are discrimated by the majority muslims. Why are only these 3 nations included, when there might be discriminations based on other religions in other neighbouring countries of India?
In my opinion, we should not be entertaining these immigrants, it is upto the government of these countries to protect their minorities. Already India is a population rich country, it cannot afford to bring outsiders into India, making its own citizens to compete for jobs, education and access to many other reasources. This is like protecting some of them, but not all of them - that too, solely based on religion. What if these immigrants fake their religion to get Indian citizenship - This would definitely lead to many more people migrating to India illegally, even if they are not facing discrimination in their own home land - so basically it is promoting fraud. This is a way to turn them into non muslims and to not give these muslims from outside India - the citizenship of India.
India may have succeeded to help these so called minorities from Pakistan, Afghanistan and Bangladesh, but right now it is failing its own people. The riots arisen within India in the wake of this bill have claimed lives and properties and also affected transportation, education, displaced Indian citizens from their own homes, and making them go to sleep every night in fear and many other harsh brutalities. What is India really planning to acheive by making Indians suffer and other non Indians benefit from this bill? When the mere passing of the bill has given rise to this much violation in the country, what guarantee do we have that these new immigrants we welcome to India(helplessly) would be treated as one of us? Why was this bill passed first of all, when there are enough reforms that need to be done to uplift the lives of Indians - these have only made our lives worse. I hope that one day our goverment will realise this and abrogate the bill.
7 months ago
---
---
---