How good are Takshzila videos?
I have tried Handa Ka Funda videos but did not like the videos.
I want to self-study and prepare. Will Takshzila videos help?
Also, how can I access these videos now that they are not on YouTube?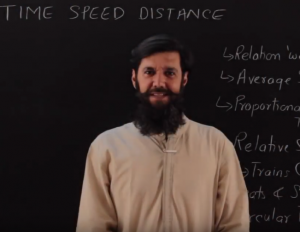 4y
---
---
Takshzila videos, in my opinion, are one of the most important resources for anyone struggling with Quantitative Ability.
The way Chandrashekhar sir and Nishant sir explain concepts is excellent. They treat each topic delicately and explain with increasing level of difficulty, so that everyone is on the same page.
There have been some copyright issues going on at Takshzila recently, so they have had to remove their YouTube videos.They have, however, uploaded their courses on the Takshzila Learnyst website, and they are free of cost and extremely detailed.
In fact, they have released new videos very recently on Geometry as well as calculation tips and tricks which I have found to be very helpful.
i recommend this to anyone who is studying on their own and is weak in QA.
4y
---
---
---
---
---
Aditya Yellamilli

Man Takshzila Videos are really good, I wish I have watched them much earlier in the game, the way Chandra Sir approaches Quant is just magic.

---
---