NMIMS-M or MICA for marketing?
2 years ago
---
---
Hi.
Before I give my reasons for selecting B-school A over B-school B, it is essential that you:
Use my reasons as only a guideline to do more research. After all, you're the one who has to take that loan and pay it off later. So you need to do thorough research yourself, based on your profile and career expectations.
Speak to alumni - how happy are they? Was NMIMS a good option according to them? Did MICA live up to their expectations? What is the realistic job and placements scenario at these institutes? LinkedIn is your best bet to contact alumni.
Having said that, I personally believe that MICA Ahmedabad is a much better option not just for marketing, but as a B-school.
Why/Why Not MICA For Marketing?
a) Don't just go by what people say - yes, MICA may be the 'Mecca of Marketing', but why? It all depends on the pedagogy, faculty experience, peers, and most importantly, the roles offered. The PGDM-C degree is more-or-less a marketing specialisation that also allows you to develop a strong skillset that will be valuable to a lot of companies looking to increase their digital footprint and improve brand positioning. You can see from their placement report the kind of packages and roles offered.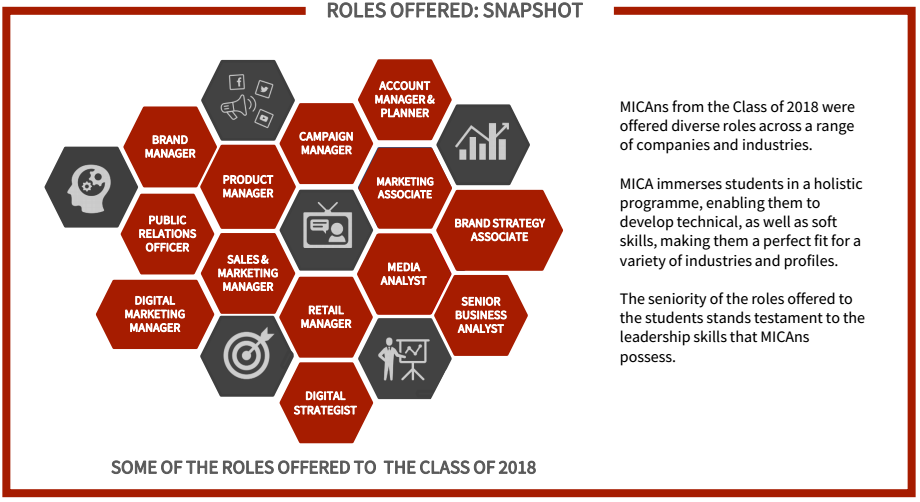 b) MICA is the most academically and gender diverse business school in India. Realistically speaking, peer learning at MICA is going to be immense, even though the percentage of freshers is quite high.
c) Placement figures at MICA are quite good, although the average CTC may not be highly appealing when compared to Tier-1 institutes like the IIMs, MDI, FMS etc.
Why/Why Not NMIMS For Marketing?
I have personally always been wary of joining NMIMS Mumbai. It may be considered an elite business school, but I view it as a raw deal.
The batch size is huge, placements only meet expectations for the Top-10 or 20% of the batch (that means that if you're in the bottom 560-630, placements may disappoint you). The fees is colossal and RoI is disheartening.
However, one advantage is that once you join MICA, your fate is pretty much sealed to be part of the marketing world, while a PGDM from NMIMS can offer you variety. Also, Mumbai is a much better location to be in (recruiter-wise) than Ahmedabad.
Conclusion (without my bias)
A) MICA is like a marketing specialisation MBA programme, and roles like Brand Manager, Media Analyst, DMM, Marketing Associate, PR Manager etc. will be on offer from top organisations.
NMIMS offers a wider variety of roles on campus, in Finance, Management Consulting, Operations Management, Human Resource Management etc.
B) NMIMS has a location advantage when it comes to recruiters on campus.
C) MICA has an advantage in terms of batch strength and RoI.
2 years ago
---
---
---