Profile Evaluation For CAT 2018 – CAT 80%ile+ and NMAT 190+
Hi,
If you are looking at an international experience in India, look no further than SDA Bocconi Asia Center in Mumbai.
SDA Bocconi, based out of Milan, is one of the world's leading management institutes and is ranked amongst the top-30 institutes across the world! SDA Bocconi now has a presence now in Mumbai as SDA Bocconi Asia Center, located amongst the high-rises in the plush neighbourhood of Powai.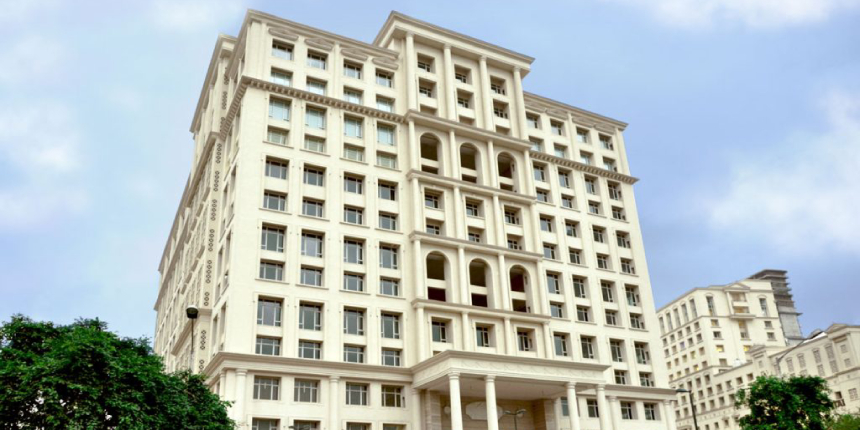 If you have a score above 85%ile in CAT 2018, feel free to share your profile to get an evaluation done by the admissions team at SDA Bocconi Asia Center. Click on 'Answer' below and share your profile in this format:
10th %age -
12th %age -
Work experience (in months) -
CAT '18 Percentile (if available) -
GMAT Score (if available) -
NMAT Score (if available) -
To know more about SDA Bocconi Asia Center, please click here.
a year ago
---
---
10th 92
12th 84
Workex 4 months
NMAT 190
a year ago
---
---
SDA Bocconi Asia Center

Hi. You can apply in Round3. You need to highlight your extracurricular.

---

SDA Bocconi Asia Center

Application link - https://admissions.sdabocconi.it/public/index.php?id_master=144

---
---
10th - 85.5%
12th - 88.6%
Work ex - 12 months
CAT - 91 percentile
a year ago
---
---
Abhay Bisht

10th- 66.5 12th- 78 No work ex Cat- 87%ile

---

SDA Bocconi Asia Center

@Chirag - Would recommend you to apply. Good chances of shortlist and conversion with scholarships if PI goes well . Application link - https://admissions.sdabocconi.it/public/index.php?id_master=144

---

SDA Bocconi Asia Center

@Abhay - Might have to highlight your extracu to compensate for your acads. You should apply and see what the admission team says

---
---
10th-90.30
12th- 83.17
Work Ex.- 39 months
NMAT- 190
a year ago
---
---
Rakesh Chandra

Xth-. 93 X||th- 71 No workex 90%ile in cat

---

Ojas Dedhiya

10th 87.82 12th 74.67 Work Ex 24 months NMAT 200

---

Karan Arora

10th 83.6 12th 81.4 7 months workex CAT 89.5 NMAT 210

---

Ananya Jain

10th- 89.83 12th- 89.8 WORKEX- 0(none) NMAT- 172 CAT-66.84

---

SDA Bocconi Asia Center

@Sachin - @Rakesh @ Ojas @Karan - Good chances for shortlist. Clubbed with extrac or impactful work ex it will help in having a shot at conversion with scholarships if PI goes really well

---

SDA Bocconi Asia Center

@Ananya - Take Bocconi Test

---
---
10th 86.55
12th 88.5
No work ex.
CAT 94.54 percentile
a year ago
---
---
SDA Bocconi Asia Center

Definitely apply. Application - https://admissions.sdabocconi.it/public/index.php?id_master=144

---
---
10th 86.55
12th 88.5
No work ex.
CAT 94.54
a year ago
---
---
---
10th %age – 74.2
12th %age – 77.4
Work experience (in months) – 29
CAT '18 Percentile (if available) – 94.27
GMAT Score (if available) –
NMAT Score (if available) – 220
a year ago
---
---
SDA Bocconi Asia Center

Good chances of shortlist. With good PI, chances of tuition waivers are there

---
---
10th(CBSE): 91.2%
12th(CBSE): 83.4%
Work experience: 0
CAT 2018: 20
a year ago
---
---
---
10th - 95%
12th - 95.3%
Work-ex: 8 months
CAT - 99.57 PERCENTILE
NMAT - 217 score
a year ago
---
---
SDA Bocconi Asia Center

Good chances of shortlist and conversion with tuition waivers if you do well in PI too

---
---
10th - 95%
12th - 95.3%
Work-ex: 8 months
CAT - 99.57 PERCENTILE
NMAT - 217 score
a year ago
---
---
---
10th- 89.83
12th- 89.8
WORKEX- 0(none)
NMAT- 172
CAT-66.84
a year ago
---
---
SDA Bocconi Asia Center

Take Bocconi test. Acads are good.

---
---