Ask Your Questions To MBA Students Before Joining Your B-School!
Recently, we brought to you the B-School Starter Kit, a comprehensive guide that covers all bases - from a detailed B-school shopping list to the list of books recommended by B-school students and alumni. You can find the B-School Starter Kit here.
This thread is dedicated entirely to facilitate a discussion between the incoming batch of 2021 and current students and alumni who may have some important advice and tips to share with the prospective students.
For incoming students - Ask whatever questions you want about the next two extremely exciting years ahead of you, and you will have B-school students to guide you, advise you and answer your questions. Team InsideIIM will also answer your queries and guide you.
For current students and post-MBA professionals - From relationship advice to tips to deal with the rigour of the first year, give your two cents to the incoming class of 2021! We are sure they will highly appreciate it.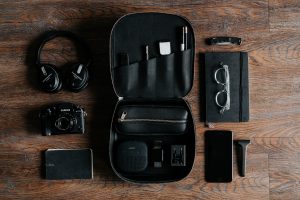 Format of posting questions:
Your B-school -
Your query -
4 months ago
---
---
Institute: IIM JAMMU
QUERY: Is the student immersion programme for 2019-21 batch too? How was your experience at IIM Jammu?
4 months ago
---