What Is Your CAT Or IIM Story?
Every one has a story as to how they got into the b-school of their choice. The struggle, the challenges, the apprehension, the performance anxiety are a part and parcel of CAT preparation. However, there are challenges that go beyond scoring less in mocks. It can be the struggle of maintaining your mental health, challenges that you faced in your academic background and had to overcome it, or you were from a non-english background and yet managed to crack one of the prestigious b-schools, or personal struggle you went through emotionally or economically or a loss of a closed one whilst you were preparing for one of the most important exams of your life, etc. Your journey to your dream fighting against all odds and obstacles in your way.
Each one of you have a unique story. And we have a platform for you to share your story that can be someone else's survival guide. Share your story in the answer section below.
10 months ago
---
---
Going through the MBA struggles - The Joka Experience
Sitting in the train, my friend and I were checking the hostel allotment. I got the "Lake View Hostel", while he got "New Hostel". We immediately started checking out the pictures of the hostel we were supposed to be in for the next whole year. The name Lake View sounded so exotic to me. I was very excited to explore my hostel. All the way we were thinking about how difficult the first few months of IIM Calcutta are going to be. And coming to MBA college, I realized it is really difficult. You find very little time for yourself. But life at Joka makes you forget about everything. Let tell you what took me through my first few difficult months.
Finally after the train journey, when I came, it was looking amazing. With a lake beside the hostel, we did actually have a good view. And this was the first beauty in IIM Calcutta that I got to see. It just goes uphill from here.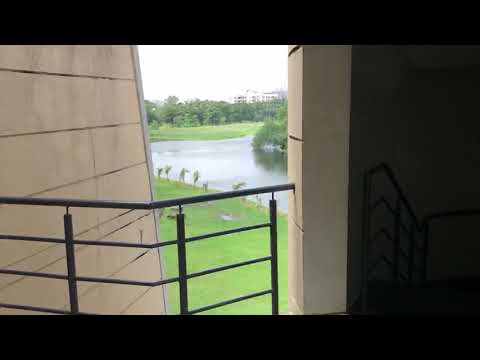 Joka Sanctuary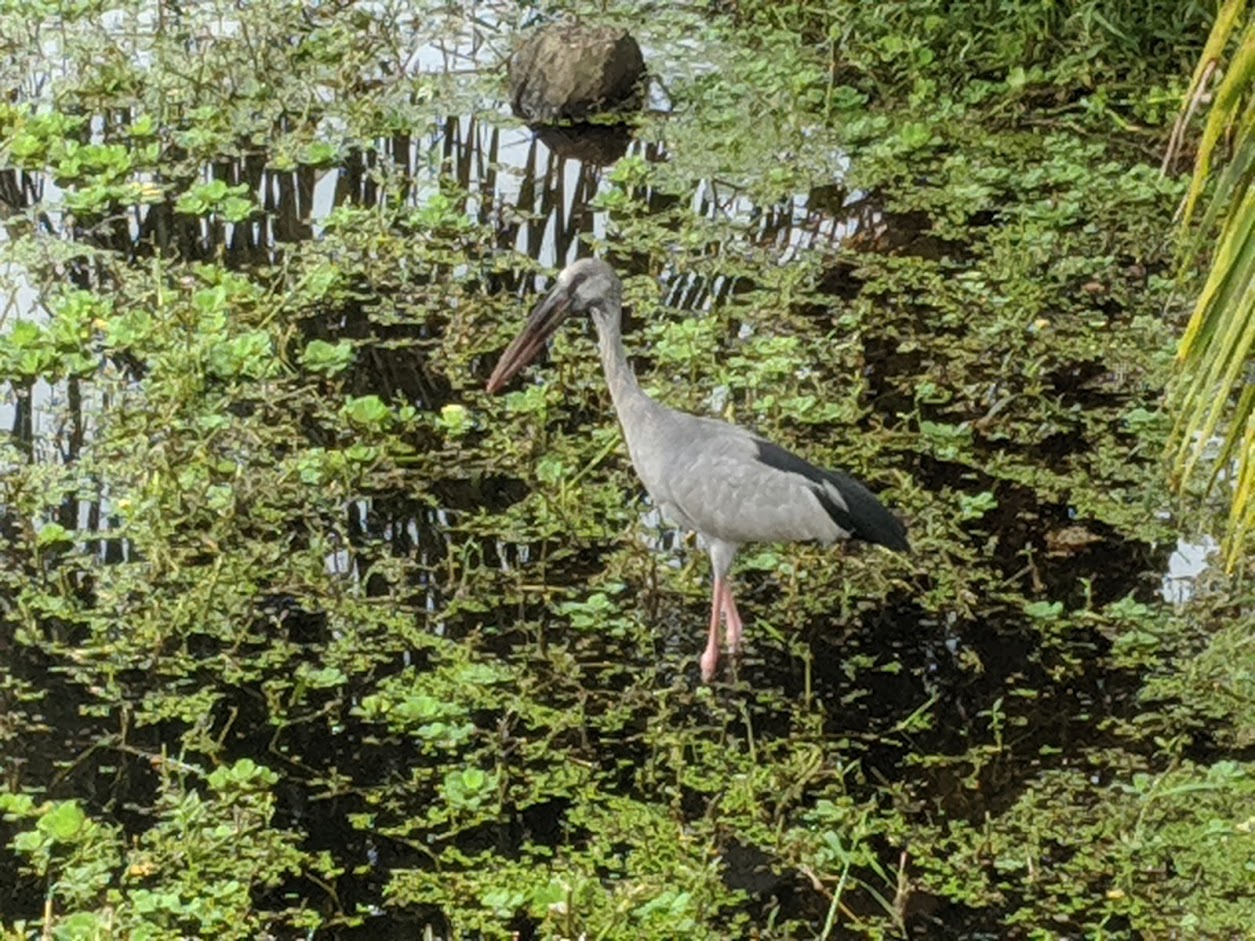 No, we don't have an actual sanctuary. I do wish we had one. But the flora and fauna are no less than in a sanctuary — lots of birds and lots of pets. Every pet is taken care of, and you see birds in front of your rooms in the morning. There are fishes in the lakes. And there are seven lakes in just this one campus. A bright morning and fresh air is a great recipe to forget your problems.
Joka Celebration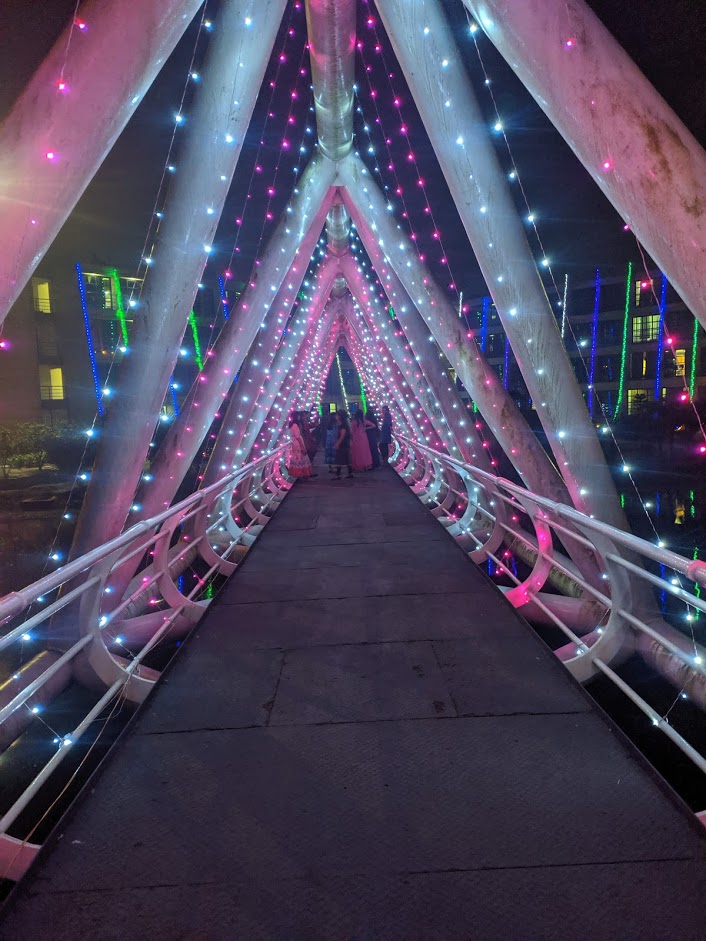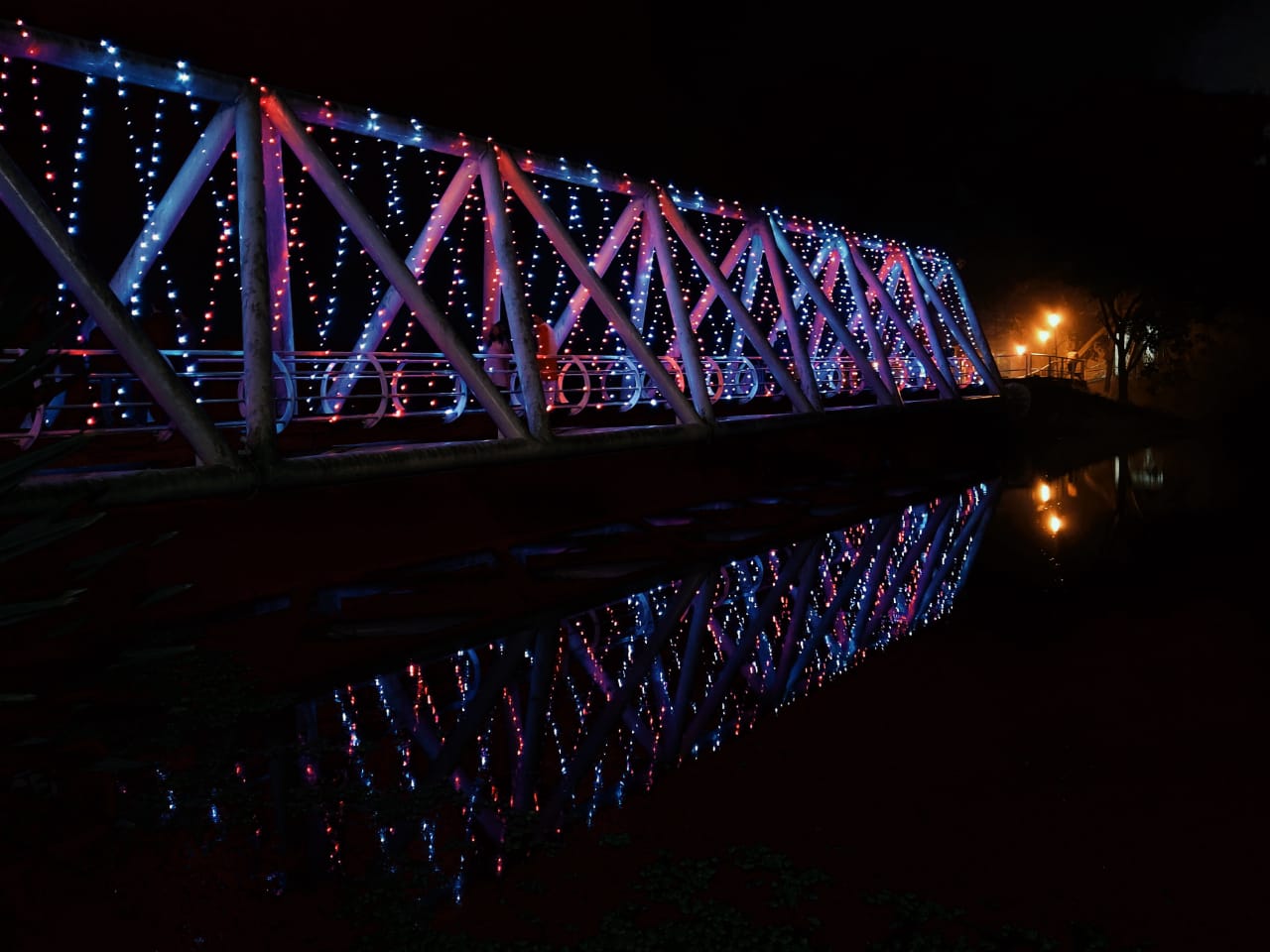 The above decoration is for Diwali. Tell me if you have seen something as beautiful as this in a college campus. And mind you, Joka celebrates every festival and every occasion. You won't ever feel excluded. And every party is grand, so grand that the parties have a name and are a tradition: freshers', stepper's welcome and so many more. This culture creates a big tribe, where each person stands for every other person.
Joka Profs
I think by the end of the first semester, I was taught by more than 12 faculties. Everyone has their style of teaching, and everyone is super duper friendly and super knowledgable. Yes, it's just not about fun. You learn a lot here. And not one prof tests you on your mugging ability, and profs do not use the annoying monotonous way of teaching that a lot of us are accustomed to. They help you through the placements which are frowned upon by so many colleges. They give tutorials, modify their lectures to teach about the things that will be needed for placements and even adjust timings to help students.
Joka Tribe
I kept the best for the last. You ask me what's so special about Joka Tribe? Let me tell you about one incident.
Many of you might be aware that the first 6 months in almost any MBA college are very hectic. We have lots of preparation, exams, assignments and many more. To help with some mock personal interviews, one of our seniors, during the Durga Puja vacations, created a google sheet and opened up multiple slots for us. So he was taking mock interviews over the phone, while he was at home where he could just have enjoyed his own holidays. He sacrificed around 6-7 hours for 2-3 days of his holidays taking 12-13 mock interviews. And this is just one of the many many stories.
Everyone is very helpful, be it juniors, seniors, colleagues or faculties. No one pushes you to go ahead but takes you along. Joka lives by only one rule, which everyone follows diligently.
"At Joka, we leave no one behind!"
These are the things that got me through all the struggles of MBA - The summer internships, the assignments, and the new MBA life. You want to enjoy MBA, try Joka!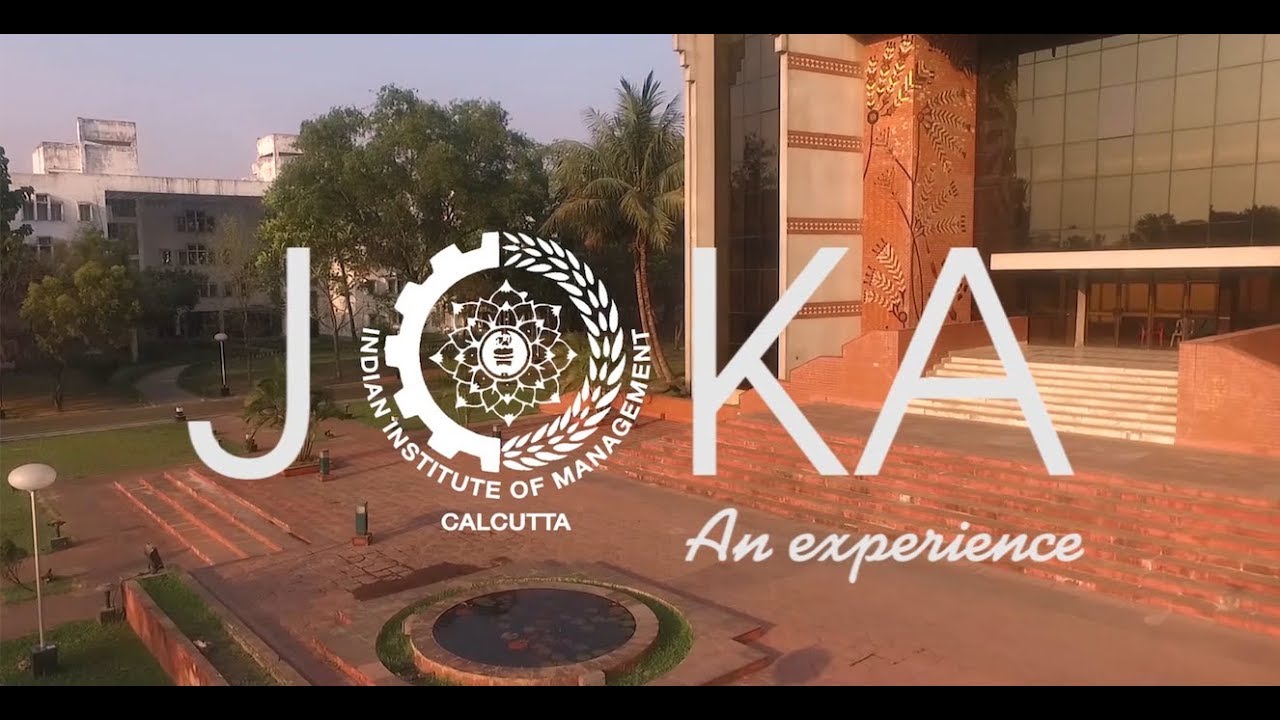 9 months ago
---
---
Rishabh Jain

Amazingly written!

---

Simran Pasricha

True reflection of the culture we have at Joka. Well written Shubham!

---
---
"If You Are Working On Something That You Really Care About, You Don't Have To Be Pushed. The Vision Pulls You" - STEVE JOBS
Calls: IIM K, MDI, SP Jain, IIM Shillong, FMS, all New & Baby IIMs, NITIE, SJMSOM
Converts: IIMK, SPJIMR, MDI, NITIE, SJMSOM, all New IIMs (didn't attend IIM Shillong and Baby IIMs interview)
My CAT story is quite simple and short though I would say a demanding journey of 4 odd months
It took me 1 attempt to crack CAT. It has taken me to 2 years at IIM K and MDI, SPJIMR converts. Here's how I prepared and utilized my limited resource of 4 months to score 99+ percentile in CAT 2018.
Result Day: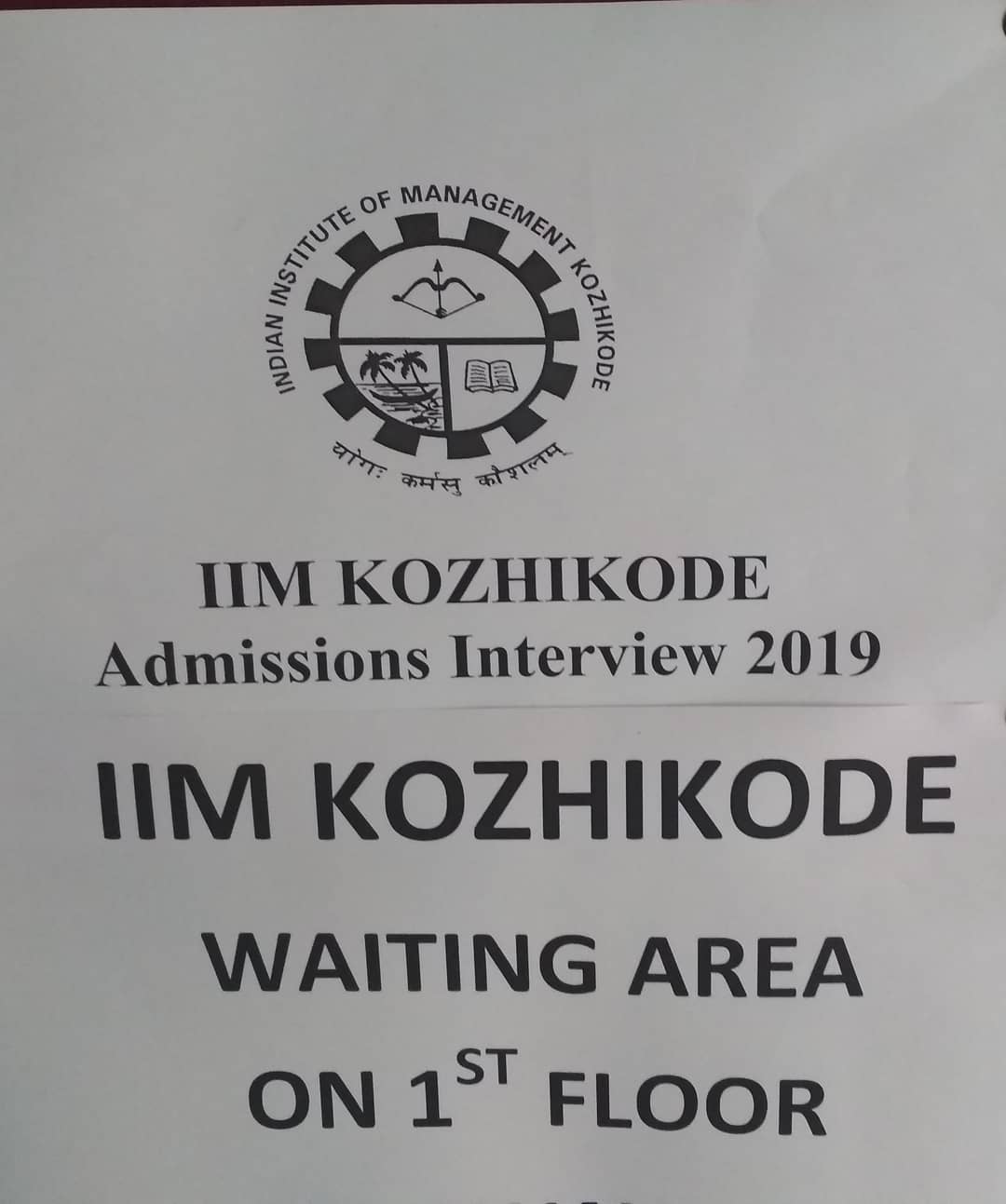 I took this snap after the interview with all the dreams and doubts of meeting it again, but this time for a longer interval. I had just woken up after a day nap with plans of enjoying a cricket game. So, I take my phone out of charging. I see an mail from *IIM Kozhikode* and my heart starts beating faster than ever. I read the mail and then, blissfully jumped in joy. A one-time moment and a feeling to arrest.
Finally, It was happening!
My friends and relatives reaction after looking at the exact same post on my facebook feed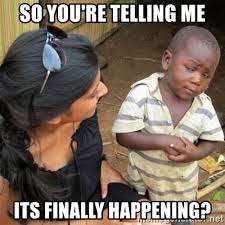 Brief Background:
Being 100% clueless at the age of 15, I followed the well-known advice of Indian fathers and school teachers (IIT Karlo life chill ho jayegi). I prepared and appeared for IIT JEE Mains and Advance and got admission into NIT Warangal after securing AIR 4140 in JEE Mains over a few IITs. After this, I made the best mistake of my life by bagging PPO from Reliance Industries Limited. I consider it the best mistake of my life because it's only my job that forced me to look at other career options :P. Here starts the second phase of my life. My job was a really demanding plant job. It was a 9 hours rigorous field job (6 days a week) and the plant was located on the outskirts of the city which added some travel hours to the work hours. These periods of my job brought a lot of deadly bouncers and Yorkers. By the end of my 10 months stay with RIL, I realized I need to make a move in pursuit of my happiness.
The pursuit of my dreams:
Just out of curiosity gave a mock AIMCAT. If I remember correctly it was in May, I scored an overall percentile 82 and 67 percentile in VARC during my very first mock test. It was an eye-opener, forced me to think and analyze on the forward path to CAT. I was not getting any time to prepare because of the tedious job. In spite of having no Back-ups, I decided to move on with my job in the pursuit of my dreams. On July 17th, I submitted my Identity documents to the security department and informed my colleagues and manager this is my last day with you.
Amidst lots of insecurities, worries and open to all possibilities, I joined coaching for CAT and started preparing pretty late in August. Guided by the best faculties in Vadodara, in the presence of the best students in the city like Rutvik, Kunal, Ankur and many more, my wonderful journey from August to November 2018 kicked on. I started dedicating all my time to CAT preparation and used to study for 6 hours daily. It took me about 30-32 mocks to come to a stable score in Quant and DI/LR sections but the Verbal section was still very dicey. By the end of 30 mocks, I used to score overall more than 98 percentile in Time and IMS test series starting from 82 odd percentile 4 months back. Mocks helped me to trace the lag in each stage of the preparation and gave me the impression that I was headed straight for the 99+ bracket. This boosted my confidence and courage to take the CAT fearlessly and nail it. Finally, I Ended up, with the desired score to get into one of the old IIMs.
I would like to share some things that I did during my preparation
Study Material:
· IMS Material (could only solve 30% of it due to lack of time)
· TIME and IMS test series (gave 30-32 mocks including both)
· Solved Face To Face CAT completely
· Gave sectional tests in DILR and VARC offered by TIME
· Solved RC99
1. Started giving and analyzing mocks: Even if I was not prepared to give the mocks, I started giving them for the sake of time management. I saw 100s of new questions that were to be solved in the proper time frame. Analyzed all the mocks religiously by devoting at least 1.5 * the time taken to take the test.
2. Verbal: Read more than an hour every day to develop reading speed and solved 5 RCs each day to improve critical reading skills. Note both reading diverse topics and solving RCs are necessary to score well in VARC. I gave the majority of the preparation to this section since I was below average in VARC. I improved from 67 percentile to 85 percentile in VARC by the end of 30 mocks( Don't get stressed out by one or two outlying tests in between where you end up scoring in 60 percentiles again)
3. DILR - gave sectional tests, mock tests solved Face to Face CAT. The trick with DILR is that more the no of sets you have seen better you become at it. I scored 99 percentile in LRDI by focusing on solving the above mentioned three things in the time frame.
4. Quant – understood every topic logically and solved a seriously high number of questions to increase speed and reduce errors. Don't leave any topic as you can get the easy question out of the same topic.
5. Enjoyed the process. A major key to success and a healthy life is to enjoy yourself during the process of whatever you are trying to accomplish. Believe me, you don't need any kind of motivation to be on the track if you are simply enjoying the process. The journey becomes a cakewalk and in no real-time it gets finished.
6. Studied only what is required – Left all the topics which are irrelevant for CAT like grammar, word meaning, etc. I tried to focus more on the portions with high weightage like RCs (80% VARC weightage), Geometry, Algebra, and Arithmetic.
To all the CAT Takers:
Be like Dhoni: Enjoy the process, it's a journey. Stay composed, don't worry if you don't score well in initial mocks. Give regular mocks as all say. Don't get distracted, disheartened watch movies to keep your mind healthy, stress-free and stay focused.
10 months ago
---
---
Mohit Rakyan

Really well written.

---

Arpit Mehta

The best piece of advice is "Enjoy the Process" Those who understands this fact, are in the best B-Schools.

---

95@Abhinav

Summarized it so well buddy

---

---

Chitharanjan Sarvesan

Good read..

---

umang rabadiya

Well written!!!

---

amrita arya

It's amazing,Dheeraj! Well deserved :)

---

ANKUR KARVERYA

Well written bro.

---

Sai Kumar

Nicely composed answer bro !

---

Deepak Chaudhary

To the point

---

Kunal Nanak Lalchandani

Very inspiring! All the best for IIM Kozhikode.

---

---

Swaroop Arugula

Very helpful man

---

---

---

Srijan Jaiswal

Sent me to few of my memory lanes!!!! Very Well written indeed...

---

Ankur Agrawal 23

Nicely written brother ...

---

SWAT CATS

I could relate a lot . Quite a helping and motivating story for upcoming aspirants.

---

Sarvesh Chakraborty 23

Great one.

---
---
CAT 2018: 99.4%ile
Calls: IIM L, IIM K, SPJIMR, FMS, MDI, IIM I, IIM S, CAP
Converts: IIM L, IIM K, SPJIMR, MDI, IIM S, IIM I, FMS, CAP
100% Conversion Rate.
"Every-time you feel like not working anymore, just remember that the person who is going to beat you in future is working an extra hour every day." - These words were the source of motivation for me.
Before I start with writing my CAT journey, here are the few highlights:
1. Yes, I'm a GEM (General Engineer Male) – The least sought after candidate for a B-school.
2. 1st attempt – 150 days of preparation (Believe me, it's actually enough).
3. My first mock score was 47 overall ( -1 in Quant to finally 99.56 in actual CAT)
4. I was working while preparing for CAT.
5. I was not a regular reader of novels, newspapers etc. (Though now I am).
6. I was on a medical bed rest (Multiple disc desiccation with annular tear, couldn't literally sit)
7. No coaching institute, only self-study.
My partnership with CAT started in July 2018 accidentally. Yes accidentally, both mentally as well as physically. I was working in an MNC, quite happy with my work. Coming from a middle class family, the best thing for the parents is to see their child working with a decent salary. Everything was good, when suddenly I was put to bed rest after an accident while working for my project in the organisation.
I had suffered multiple disc slips with annular tear and was bed ridden in no time. The machine failure which led to my injury was labelled as a man failure. It was tough to even walk for 5 minutes or sit on a chair. I felt as if I lost everything, my health, my job, my money and my future promotions, the only thing I hadn't lost was hope and believe in myself.
These challenges are often make or break situation. You can cry over your luck or just make use of the time to bring out the best in you. It was the time I decided to fight back. The CAT forms were out, I filled the form, took a calendar and on the back of it, I wrote "99.5+".
I decided to make use of the time I had and wrote my first mock scoring just 47 percentile. I didn't let the scores define me and kept on working on improving my knowledge. I used to search 'IIM Motivation video' on YouTube and the first video that used to appear was 'Welcome to IIM Lucknow'. I have watched this video infinite number of times (who knew that I would actually land up at IIM L!).
I started with Arun Sharma's Quant (Since it was my 1st attempt, all I knew was to buy books and solve them completely). I would read the theory and solve till LOD 2, covering almost every question. I solved TIME, IMS & CL mocks.
Mocks and sectionals formed a major part of my preparation. I started with a mere 47 marks in my first mock to 99.56 in QA. I would suggest everyone to treat mocks as their study material. Marks should not matter in the initial stages, rather you must learn and analyse each and every mistake you do and note it down in a separate notebook which you must keep revising every week. The more mistakes you commit, the more you learn.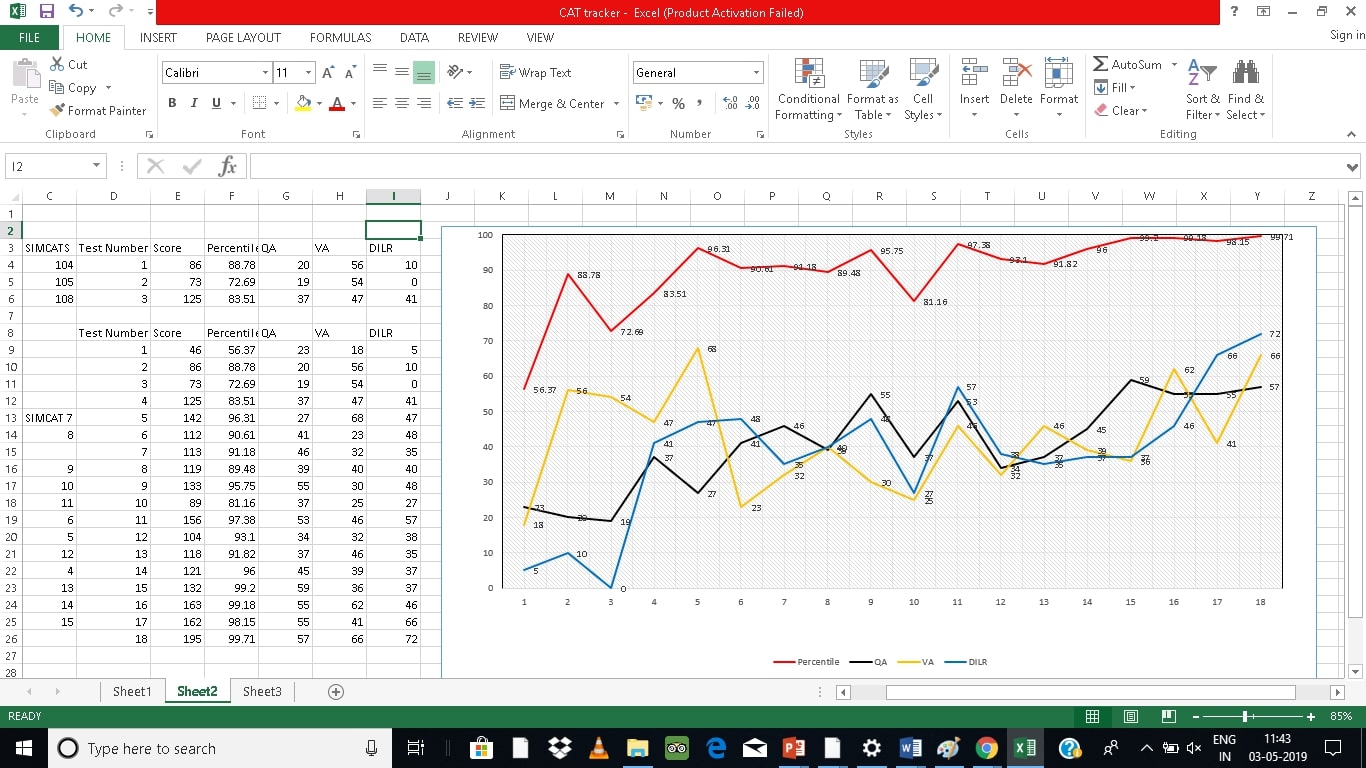 I also prepared a tracker of my CAT markspercentiles in Excel (image above) to actually set my short and long term goals. The number of mocks you attempt don't matter. The thing that matters is how effectively you learn from them. I attempted 77 mocks & around 110 sectional tests. That is a huge number because I didn't refer to any study material and had all the time in the world to attempt time bound papers. After getting my slot for the D-day, I started writing mocks exactly at the same time every other day.
Also it's a suggestion to the aspirants to develop their own strategy for maximising their scores by trying out different things in mocks and finally settling with what they are most comfortable.
After the CAT was over, I started GD-PI preparation even before the results. It was a great learning and confidence building experience covering various aspects of interviews and preparing according to my strengths.
My interviews have been the most memorable experiences of my life. I got chances to showcase my poetry writing skills, display my Automobile designs and even end up singing a song in one of them! The interviews can be controlled and driven according to your strengths and that is all you need to master.
It has been a wholesome experience of learning, individual development, communication skill enhancement and confidence building as I prepare myself for a new journey ahead.
If a normal guy like me can make it happen, then every aspirant out there, who is far more competent to ace this exam must not feel demotivated with low mock scores.
For me, it was a time to develop this NEVER SAY DIE ATTITUDE, no matter what. The Almighty has different ways to test us and You Rise only when you know the Pain of Falling. Failures are the stepping stones and every sunrise has a sunset before it.
You are already a winner!
9 months ago
---
---
RADHIKA CHHAPOLIA

Wonderful story! Well written!! Very inspiring!!!

---
---
Everyone has a will to win, but only those who have the will to prepare, are the ones who actually win!!!
From SSCBS to SPJIMR to IIM Lucknow to JP Morgan Chase – read this story to know about my unique yet exciting career trajectory.
My journey to SPJIMR
Being a star kid at Asia's one of the best undergraduate B-school, Shaheed Sukhdev College of Business Studies, there was a self-imposed pressure on me to excel in CAT 2017. After writing 40+ mocks (TIME + CL), and scoring 97+ percentile in all of my last 10 mocks, I felt well prepared for CAT 2017. But unfortunately, the D day wasn't supposed to be my day and I managed to score just 94.xx %ile. However, my excellent academic record helped me to get some really good calls even at this low percentile (isn't it low for a general category student?). I got calls from IIM Lucknow, IIM Indore, SPJIMR and IIM Shillong. While I converted SPJ, IIM I and Shillong in the 1st merit list, my good GD-PI score of 37/40 couldn't cover up for my poor percentile and admissions for IIML closed when my waitlist had dropped to 4th.
After narrowly missing one of my dream colleges, I decided to join SPJIMR rather than accepting the job offer from Deloitte. It was a combined decision that I took considering the rankings of SP, the unpredictability about CAT performance and a little impatience to join a B-school directly.
My brief stint at SPJIMR
Having studied at a best-ranked undergraduate college and dreamt of studying in one of the top four IIMs, I didn't feel the pride and happiness in joining SP. But the people, professors and the opportunities at SP motivated me to utilize every possible opportunity to learn and grow. I secured 3rd rank in the entire batch of 240+ students, participated and won in various National Level Corporate competitions, B-school case competitions and participated vigorously in many student body initiatives. I also decided to register and clear CFA Level 2 during this time to build my profile for Finance and enhance my conceptual understanding and knowledge base.
The Decision to give CAT'18 and leave SPJIMR
After failing in CAT'17, I had realized one thing that CAT is more of a mind game and test of stress management, rather than just aptitude. Now, since I was tension-free, I decided to give CAT 2018 without much preparation to test my hand with this unique exam for the second time. I couldn't afford to miss out on my MBA curriculum and my CFA L2 preparation for CAT. Thus, I just kept on revising my Quants notes which I had thoroughly prepared during my coaching classes with TIME. Finally, I ended up scoring 96.83 %ile, way better than CAT'17.
I got calls from all IIMs except A, B, and C and decided to sit for just IIM Lucknow's interview. In this course of time i.e. 25th Nov'2018 (CAT'18 date) to 2nd May'2019 (date of IIML results), I had firmly made up my mind that I would love to go to IIM L. Though, it was a very hard decision which involved talking to several alums of IIML, corporates, friends, and family, I decided to listen to my heart.
I earnestly believed that when I have to work for the next 35 years of my life, there is no harm in going back one year in my career, if it gives me greater satisfaction, pride, confidence, and opportunities. The kind of roles and companies I wanted to work for, didn't use to come to SPJIMR but came to IIML. I always thought and still strongly believe that my learning and experience at SP are kind of work experiences that have made me more mature, diverse, flexible and given me a beautiful profile that will help me in IIM L to strike the best of the placement.
Thus, once I got selected in IIML, with little anxiety, I decided to leave SP after completion of one year.
All dreams coming true at IIM Hel(L)
From day one, I have met some of the brightest minds here, who have not just scored very high percentiles but also have lovely profiles. The brand value of IIML, its academic rigor, beautiful campus and a plethora of extra-curricular activities have made each day a dream run for me. With just 15 days into the campus, I participated and won Mahindra Rise Challenge, winning 50k and a summer PPI. I converted this PPI to get a PPO for the Mahindra Gen Man role. This provided me a great backup option and I went full blaze, preparing hard for all Day -1 and Day 0 companies. I got shortlists from mostly all great companies and finally landed up my dream role in my dream company JP Morgan Chase.
I have traversed a very long journey – from crying badly on the day of CAT'17 to getting one of the first offers on campus, that too the highest-paid. I have just pursued what my heart said to me and believed strongly on my gut feeling and my strengths and capabilities.
10 months ago
---
---
Arvind verma

Quite motivational story... Thank you pankhuri Gupta for sharing such a wonderful journey to iim Lucknow. It would be helpful if you can share some of interview preparations tips and experience that you had in your journey Wish you all the best

---
---
My CAT story started in the final year of engineering when I unlike many of my other batchmates decided to not prepare or appear for the CAT. At that time my priorities were clear, I wanted to create the maximum memories I could in my final year of engineering and definitely did not want to spend my evenings in a coaching class! This was the first mistake of my CAT journey. Always, give the CAT a serious shot during your under graduation. Because, you will never get more free time on your hands!
Once I started working as a business analyst, I realised that CAT was my ticket to freedom from a role I wasn't completely suited for. That's when the struggle of grappling with exhaustion after a 10 hour long workday and coming back to give a mock post a quick dinner set in. It was the first time I was giving the CAT and I knew that there was always the second attempt option to fall back on! Hence, I decided to fill up only the CAT and no other competitive exam form. This was the second mistake in my CAT journey. Always keep your options open and aplenty.
While my stance on not joining a coaching class remained, I did succumb to subscribing to the IMS correspondence series as well as gave the mock tests for IMS, TIME and CL. There were times when I had a pile of unanswered doubts and started regretting not joining coaching class! (Would recommend trying out one of the online portals such as Hunda Ka Funda, iQuanta etc.) However, coming from an engineering background, CAT is not rocket science and many levels below the JEE. Supported by friends and family, I made a strict schedule for myself, equally spacing out DI-LR, VA-RC and QA through the week. Also, consistently giving mocks irrespective of the ups and downs in the ranks scored, helped me build my test taking acumen. I maintained a spreadsheet to track my performance across mocks which hugely helped me identify my strengths and weaknesses.
The third mistake in my CAT journey which not only affected my performance in VARC but also in my interviews was my irregular newspaper reading habit. Reading a good English daily like The Hindu or The Mint is an essential ingredient to successfully belling the CAT! Not only does it increase your reading speed and grasp on comprehension quickly, it also soundly backs any argument that you may make in an interview setting. The day you decide to embark on your CAT journey, do also subscribe to a newspaper!
Last but not the least, CAT interviews were the most enjoyable experiences for me personally. From discussing angular momentum concepts from class 12 to being asked to perform Bharatanatyam, and even discussing why Snape was my favourite character from Harry Potter- I had quite a few surprise elements in each of my IIM interviews. However, they had their fair share of grilling about world economic policies, 'Why MBA and not MS' and terrific weightage to my SOP in Bangalore's case.
Today, looking back at my CAT journey, I couldn't be happier that I am en route to being a full-fledged MBA by 2021! The journey was as fulfilling as the final destination!
10 months ago
---
---
---
A Fight For Dreams - How A Student With Low Academics Dreamed, Persisted And Succeeded
My journey with CAT and studying at Shailesh J. Mehta School of Management, IIT Bombay
This is going to be a long story having a mix of love, cries, hard work, and finally, luck. I hope to add some value to your CAT preparation and to your life.
Before going to CAT, let me give you some background of my life. I always had this urge to do something significant but had no vision of how. After scoring in 80s in my tenth, I took up science without having any idea of what I wanted to do in my life. The result was as expected, I lost interest in studies, had an injury a little before the final board exams, and scored miserably in them (<75%). It was one of the lowest points in my life, with my parents losing faith in me. It's funny how we sometimes regard these failures as ultimate and blur out our plans.
Engineering and more!
Despite my low score, I was able to get a decent regional college due to my decent JEE Mains score. However, that urge to do something big hadn't died inside me. It was still there, hidden somewhere. After my twelfth standard fiasco, I had decided to take charge. I started developing myself by taking part in every team that seemed interesting. I was a part of three committees in my first year itself and was working in them, along with paying proper attention to my academics when all my friends were chilling out. I was performing very well in both academics (CPI 8.52 after two years) and extracurriculars, where I had been a part of teams as a volunteer and had also held several positions of responsibility till then. This had made me inclined towards management as a career.
The year was 2016, it was a Monday morning in the 5th semester when a lecture had been cancelled and I was sitting with a friend of mine, Tanay, in the library when I came across this advertisement displaying the CAT toppers of that year. I researched and came to know that it had three sections: English, maths, and reasoning. Also, it was a gateway to an MBA degree at some of the most prestigious colleges in the country. I decided to give it a shot, started working for it religiously by solving every day.
Soon, I took the first mock CAT of my life. The score:
Verbal Ability: 24 marks, 63 Percentile
Logical Reasoning & Data Interpretation: 19 marks, 71 Percentile
Quantitative Ability: 44 marks, 84 Percentile
Overall: 87 marks, ~78 Percentile
Despite working hard for two months, I was nowhere close to what I wanted. I analysed the mock and understood my weak areas. 25 Mocks and several months later I appeared for CAT 2017. I vividly remember the day of CAT '17, I came out feeling happy about my paper and I thought I had done well. I even demanded a gift from my parents in anticipation of a 99 percentile in CAT and a photo in newspaper! (Yes, you can laugh on it :P )
January 2018
The bubble didn't take much time to burst. It was morning when I woke up, and a friend of mine called me telling me that the results are out. I sat down, fed my credentials, and immediately, tears started rolling down my eyes.
CAT 2017
Overall 97.25 Percentile
VA: 94.80 Percentile
LRDI: 79.32 Percentile (Bye Bye New IIMs)
QA: 98.52 Percentile
Other exams:
NMAT: 223 Marks
SNAP: 95 Percentile
XAT: 94 Percentile
IIFT: 93 Percentile
It was over for me. I knew these scores wouldn't fetch me any college that I had dreamt of, more so because of my academics. The scores of other exams were also not good enough to be worthy of an interview call, let alone a seat. I had a few calls from tier 2 colleges, and I started preparing for them, hoping to join one of them. I thought maybe this is my destiny, and this is the limit. However, God had other plans.
NMIMS - Rejected
IMT Ghaziabad - Rejected
IMI Delhi - Rejected
KJ Somaiya - Rejected
MDI Gurgaon - Rejected
XLRI HR - Rejected
I didn't get calls from any of the prestigious IITs, IIMs, FMS, IIFT, etc.
That phase from January to March was horrible, to be honest. 5 AM walks and lying on the bed all day, became usual. I used to watch TV shows and do nothing all day. It was not because I failed to do well in these five exams - CAT, XAT, NMAT, SNAP, and IIFT; it was what this failure did to me, it deluded me into believing that I can do just this much, not more. It was the limit since I thought I had put in all I had into the prep.
CAT 2018 - It Begins Here!
It was May when I seriously started thinking of taking one more attempt. I realized that I did not objectively analyse my mocks and hence couldn't work on my weak spots as much as I should have. I just kept taking mock after mock without gaps to learn from every one of them. That's when my mentors, Vipul sir, and Tridal sir, motivated me and brought back the belief in myself. I started preparing again, focussing more on improving on the errors I had done the previous time.
VARC
I started reading articles from Aeon Essays and began solving RC99. I also incorporated reading in my routine through books. I read Sapiens, Shoe Dog, Animal Farm, Outliers, and whatever I could, all in different genres.
This helped me in not just solving RCs in under 40-45 minutes but also helped me in other sections as well. Initial mocks were a bit difficult to score well in VARC since there was a break after XAT '18, but once I began reading a lot throughout the day, RCs in mocks became very easy to solve.
DILR
This section was my Achilles heel. I was not bad at reasoning but somehow knew how to screw up this section. In my mocks and sectionals, I used to change strategies to see what works and what doesn't. I tried to do DI first, LR later. I tried the other way around. Sometimes I tried timing DI sets and LR sets separately to check my selection of sets. My habit of reading helped me in quickly gauging whether the set should be done early or later. By October, I was ready with a strategy that worked for me.
QA
I considered myself decent in this section since the beginning. My scores in this section were stagnant for the initial mocks, but then your performance in this section only improves if you practice more and more. Test-taking strategies take a back seat here. I took around 10-12 sectional tests for Quant, and rest of the practice was all through the book Quantum CAT and previous year papers.
I had formed a routine that I followed before every mock:
1) I used to read something for 20-25 minutes to be able to concentrate
2) After reading, I solved a sectional or two sets of DILR, and it helped me in getting back to the solving phase
3) I answered 2-3 quizzes on Zetamac Arithmetic of 2 minutes each. If I scored above 60, I was set.
Adding to all this, I had made an excel sheet with all my mock scores, section-wise marks, accuracy in every section, number of attempts, etc. with graphs to see the fluctuations with a row dedicated to writing sarcastic comments on my own performance :P like "Kya bigada hai DILR, wah!", "Negative mein hi score kar deta iss mock mein? Why not?" and many more.
I took around 55 mocks of CAT alone, with nearly five each for every other exam. The results bore fruit to this hard work.
My scores:
1) NMAT - 245 Marks
2) SNAP - 99.96 Percentile
3) IIFT - 98 Percentile
4) XAT - 99.32 Percentile
and finally,
CAT 2018 - 99.73 Percentile
VA/DILR/QA - 99.40/95.5/99.73
All the enthusiasm throughout the Ups & Downs wouldn't have been there without having some of my best friends and co-aspirants around me like Yeshna, Rutvik, Ankur, Dheeraj, Meet, Mayank, Akshit, Aditi, Anasuya, Nidhi, and more. Thank you, guys.
What after this?
My mother's dream of seeing me in a newspaper finally came true :P
Also, I got into the Shailesh J. Mehta School of Management (SJMSOM), IIT Bombay.
How?
Well, that's a story for another day.
10 months ago
---
---
Yeshna Arya

Very inspirational! Congratulations on SJMSOM, I'm sure you will be great! :)

---

Manisha Mahapatra

Commendable hardwork indeed :) Congratulations on making it here!

---

Anasuya Chakraborty

One hell of a journey!! Congratulations on making it to your favourite institute ?

---

JUHI KIRANKUMAR SHAH

Amazingly written! Highly motivated by looking at your determination. Congratulations :)

---

Puneet Srivastava

Inspiring story man...a must read for all the aspirants!!!

---

Meet Gandhi

Surely! Hard work pays off!! Congratulations and thanks for sharing your journey....amazingly written

---

Suman Routray

Really a motivational journey! Hard work really pays off! Congrats for getting into SJMSOM!

---

Mayur Pirgal

I could relate a lot and felt as if I was in the journey with you!! Truly a motivational and inspiring piece of writing

---

Saurabh Raj

Highly motivating and very well written. Congrats on SJMSOM,IIT Bombay.

---

Rushikesh Kavathekar

Insipiration for all the....must read content

---

Karvy Lalchandani

So proud of youu and what you have done and been through.All this revved into who you are now.Looking forward to seeing you accomplish all the things that you have dreamt of.

---

Dheeraj Jain

Truly Inspiring !

---

Hem

Truly inspiring story bhaiya .

---

Sagar Shah

Well articulated and frankly I have never analyzed the journey in so much detail because the prep, mocks and exam happens in a blink of an eye!! :)

---

Nanak Lalchandani

हम चाहें तो अपने आत्मविश्वास और मेहनत के बल पर अपना भाग्य खुद लिख सकते है और अगर हमको अपना भाग्य लिखना नहीं आता तो परिस्थितियां हमारा भाग्य लिख देंगी| जीवन में कठिनाइयाँ हमे बर्बाद करने नहीं आती है, बल्कि यह हमारी छुपी हुई सामर्थ्य और शक्तियों को बाहर निकलने में हमारी मदद करती है| कठिनाइयों को यह जान लेने दो की आप उससे भी ज्यादा कठिन हो। Proud पापा.Love U

---

Jyoti Lalchandani

Proud of you beta

---

Rohan Kumar

Truly Inspiring journey.

---
---
CAT Percentile: 97.22%
Calls: MDI Gurgaon, SP Jain, XLRI BM & HR, IIFT, IIM Shillong, all New and Baby IIMs, SIBM, NMIMS, MICA, SCMHRD
Converts: MDI Gurgaon, all 6 New IIMs, SIBM, SCMHRD (didn't attend IIM Shillong and baby IIM interviews)
Everyone has a struggle story and from each story, there is just so much to learn; much beyond what we can learn within closed walls. Looking back, I feel it was indeed these readings on struggle and success which gave me the power to fight my own inhibitions. Reading on platforms like InsideIIM has always acted as my shield and it's quite overwhelming to have finally reached a day where I am drafting my success story!
I belong to a very small town in West Bengal. In school, I was in a class of just twenty students with absolutely no exposure on how the real world works. Although it was an English-medium school, I never remember speaking a sentence in English. Naturally, I fell into the trap of following the crowd and ended up doing engineering. When I shifted to Kolkata for my engineering, I realised that there is a big difference between having big dreams and fulfilling them.
In college, it seemed like a different world altogether. I was not accustomed to seeing and competing against so many people at once, let alone participating in competitions. I was even made fun of by my friends for my communication skills. While that did create a dent in my confidence, I never gave up speaking in English, rather, trying to speak in English with them. Eventually, I started to get better at it but I would constantly be reminded of my lackings. Nevertheless, it was actually engineering that helped me understand how much I hate engineering and love marketing. I started reading about businesses books related to marketing. Eventually, I realised my inclination towards management and decided to write CAT.
It took me two CAT attempts to land up in MDI Gurgaon. I wrote CAT for the first time when I was in my final year of college. I enrolled myself for CAT coaching in third year itself and while I started preparing long back, I had to give up my preparation because of a lot of upheavals in my life. My first attempt didn't go well and I scored around 91%, certainly not enough to get into one of my dream B Schools.
While all that was happening and I was at the lowest in my life, I decided that I need to give myself a break and follow my passion, travelling. I convinced my parents to let me take a year break to travel and thankfully, they agreed. This year gave me the space that I had always needed, but never realised. I could reflect on my life and my career. While I traveled to more than 12 places within that year, volunteered in Egypt, started travel blogging and writing for publications, started engaging myself actively in Toastmasters, I was also preparing for CAT.
Taking decisions are hard they say, but my decisions were born out of craziness. Good craziness! I didn't sit for placements and so didn't have a job at hand after engineering, while all my friends did. You certainly understand the pressure in these situations, don't you? And that's why cracking CAT in my second attempt became all the more important!
Hard work is never wasted and luck? Luck is a direct proportion of hard work. I had filled applications of almost every exam possible just to be on the safe side and so, I had multiple interview calls (mentioned above). As the days passed and inhibitions were at the peak, I finally got a convert from MDI among others.
Currently, I am a first year student at MDI Gurgaon and every moment here reminds me of the struggles I have gone through. When things don't come easy to you, you tend to value them much more, isn't it? The journey till here might not be easy but it was all worth it.
10 months ago
---
---
vaibhav agrawal

Inspiring Journey!! I can relate to the article!!

---

Parnica Basu

The road not taken and that has made all the difference. Way to go pratibha ?

---

Amritasai Sista

Very motivating and well composed

---

---

Mehul Mathur

Such an inspiring story. And beautifully portrayed too.

---

PRAGYA NEWATIA

Every cat aspirant could relate to this article. The way you kept going despite so many obstacles and inhibitions would motivate people to not give up on their dreams.

---

---

Mehul popat

You have been an inspiration to many people. I had the privilege to know thick and thin about your struggles while you were preparing for your interviews, and my friend, you deserve it. Congratulations to you and all the best for your future endeavours. Keep smiling. Keep shining Pratibha.

---

IVY SINHA

I've been lucky to have a glimpse at your CAT journey and you have been such a diligent and helpful student. Keep inspiring!

---

Ranu Sinha

You have had an incredible journey. Well deserved. Lots and lots to learn from you! Way to go girl. Stay crazy!

---

Anushka Kuthari

Your story is always inspiring! It's great to have a self gratification in life which is determined by the virtue of one's actions. I am sure that you have a bright path ahead of you, and this is just the beginning.

---

Shreya Jain

Every person has a whole bunch of experiences and learnings with them which ultimately mould them to be the person they become. Your journey is truly inspiring Pratibha.

---
---
"Amma, I got it too!!!". These were the first few words I spoke to my mother after I reached the office that day. She was very happy when I said those words. Both of us knew that I was talking about the IIM Trichy shortlist. During lunch, I got a message from the CAT preparation group that the results of IIM Trichy were out and I rushed up the stairs, saw my status and called her immediately. Till now, no one knew that I wrote CAT 2018 and when I told my team, everyone was amazed and suddenly, I became an adept boy from a lazy colleague.
"A dream does not become reality through magic; It takes sweat, determination, and hard work" – Colin Powell.
Well, in my case, it is just determination and hard work. Hi, I am Abhishek, from Chennai. Everyone has a different CAT story and this is the story of how I belled the CAT and got into one of the prestigious B-Schools of India.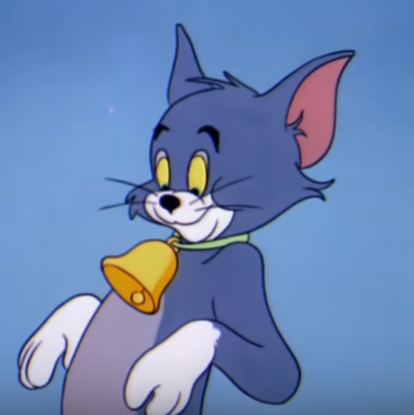 I come from a family that has never heard of IIMs before. We only focus on IITs and NITs. When I told my relatives, they did not know that there are MBA Institutes called IIMs in India. My family supported my decision to attempt CAT considering that I was the main source of income for my family until this year. Sometimes, it not only takes your sacrifices but also your family's sacrifice to achieve your dreams.
Attempting CAT was the biggest decision of my life and a major turning point in my life. I never stayed out of my home till then and I had to stay outside my home for two years mandatorily. Also, there was the thought of how my mom will manage if I quit my job for two years, as I am from a middle-class family. Therefore, I was not sure about quitting my job and attempting the CAT. There are positive consequences as well. I will get a chance to interact with people from different parts of India, get a broader perspective about the context will be able to learn a new culture and gain more friends.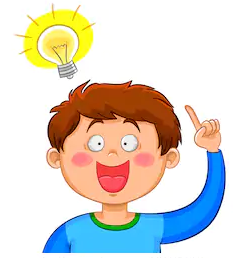 The idea of writing CAT occurred to me after I joined my very first job in an IT company in 2017. Right from the first day, I was attracted to the decision-making and forecasting role of manager and growth in the organization. This motivated me to pursue an MBA. Due to some of the bitter experiences in the past, I decided to keep my CAT preparation a secret.
Since I could not tell anyone about the CAT, maintaining a work-life balance was very difficult. My company does not follow a fixed time period for work. So, people tend to work longer than required and as a result, I too have to work extra hours and then return home night and prepare for another three hours. I had to put in so much extra work so that this effort of mine did not reduce the efficiency of my team. I get around three hours per day traveling because of the traffic in the city and I utilized those times too for preparing for the exam.
I will never boast myself as a bright student. I was always classified as an average student by our system but I was a determined soul to not let such classifications affect my output. I always believed that there is no substitute for effort and handwork a person is ready to put in. My never giving up attitude has always put me on the top of the game.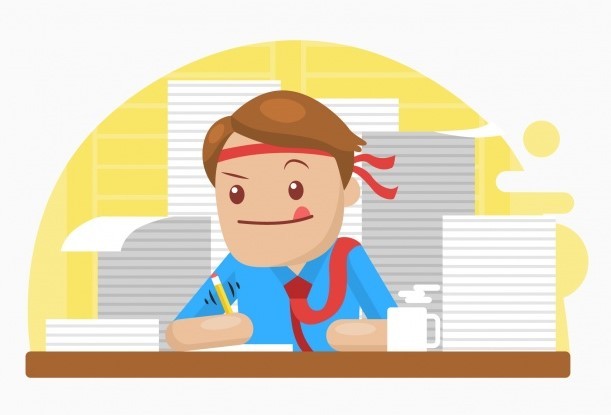 There were many stressful days while preparing CAT and whenever I feel demotivated, I used to watch motivational videos, read articles of how famous people overcame their drawbacks and succeeded in their career and their life and listen to motivating songs. This gave me the boost required to stay on track. My family also helped me to focus on my goals and prevented me from getting distracted. I joined online coaching classes and went to centers only for writing mock tests. After every exam, I used to analyze the questions and solutions given by the center.
The exam did not go as per as I had estimated. The quantitative aptitude section this year was very tough compared to previous years. While returning back, I thought of how my preparation and solutions could have been better and how I should have approached the quants section during those 60 minutes. True to my fears, after forty days, I got comparatively less percentile in quants section and started receiving a series of rejection emails from old IIMs and other private top institutes. This further lowered my spirits and I began preparing for my next attempt.
This was when the mails from new and baby IIMs started coming and I got shortlisted for all the new and baby IIMs. This reignited my hopes and I looked forward with lots of enthusiasm. Then, the next set of preparations called the GDPI began and once again, the stressful days began. I was initially very bad in group discussions and the very first time I spoke in a discussion was one day before my IIM Shillong interview.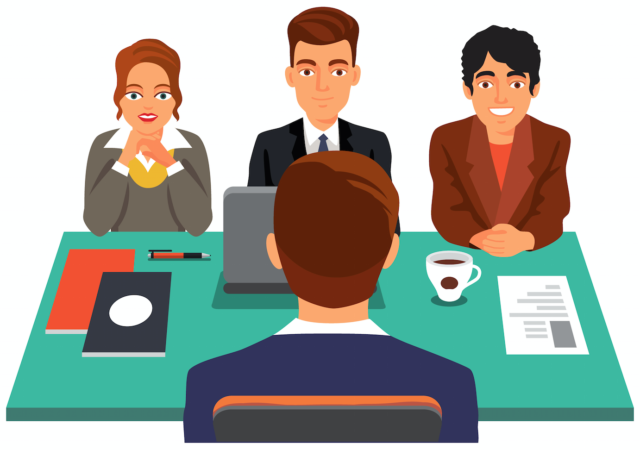 My first CAT interview experience was for the common admission process. Every aspirant in the room was wearing a full blazer and was groomed well and I don't even know how to wear a tie till then, let alone wearing a suit. Then again, interviews are not about suits and ties. All that mattered was how I presented myself in front of the panel. Luckily, my CAP process went well but my Shillong interview was a let-down.
After the interview which happened in the month of March, I had nothing to do for the next two months and those were the longest two months of my life anticipating the results of interviews. In mid-May, the results of new and baby IIMs started coming and to my relief, I was shortlisted in all the ten IIMs that were a part of the common admission process. The moment while entering CAT id and seconds spent waiting anxiously for the page to loading was the most anxious moment after CAT result day and the moment that followed were the most exhilarating moments of my life. The excitement I felt after I saw the results could not be expressed in words.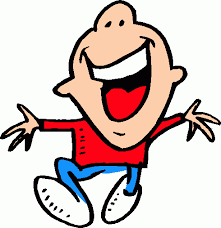 The academic rigor of all IIMs is equal and is not lesser than one another. I chose IIM Trichy because I was inclined towards finance and Trichy is the first IIM to get its PG program getting CFA recognition. Also, I was one of those people who want to study in their native state and eat south Indian food. And I am happy that I got the college I wished for.
This is the story of Abhishek RT who cracked one of the top five the toughest exam of India in his first attempt.
9 months ago
---
---
Shalinee Shekhar

Great read!!

---
---
The Journey in Hel(L)
Before joining IIM Lucknow or Hel(L), as we call it adoringly, I was super scared. I had only two concerns, that whether I would be able to get enough sleep (see, I had heard stories of students sleeping for merely 4 hours a day) and whether I would be able to fit in, for everyone would be smarter, elder to me, having some prior background of the course, for my Bachelors in Physics from Miranda House, University of Delhi would be of no help.
But But But...
Coming to IIM Lucknow and the exact 4 months I have spent here as of today, has been an eventful journey.
Here, I met people from diverse backgrounds, all having different stories and strengths and made amazing friends. Though almost everyone is elder to me, I never for a moment felt excluded or judged. In Hel(L), you are valued for your ideas, your motivations and for what you are. And over this process, you get to learn. Also, become braver when it comes to dealing with insects.
Though the initial few months were tough, I did get a decent amount of sleep. Camaraderie, the section war, Sangram, the annual sports fest, Dandiya night in the campus were memorable. Amidst all the chaos, with assignments, quizzes, overtures, and preparation for summers, I also managed to get time to swoon over boys and flirt with some of them. And talking about academics, I am one of the top scorers in the class ;)
The Preparation
Competition to get into top B-schools is definitely high. A difference of 0.01 in your percentile may act as a make or break. Though the prospects of not getting perfect 100 or 99.99 percentile are scary, one can definitely get a good percentile easily.
The mantra
Practice. Practice. Practice. (diligently)
CAT has three sections, each of which requires a different approach. DI&LR is a lengthy section, so when I was preparing, I focused on selecting the question sets that I was confident of solving. Verbal Ability was easy for me, though I did not give it a lot of time, I didn't neglect it either. In Quantitative Ability, though I was answering correctly, the speed was slow. That was the section I focused the most on.
Mock tests were helpful. Unlike section tests, they gave me the real feeling of what the actual test is going to be like.
TIP: Working your way through section and mock tests, don't forget to practice previous year question papers. Rather try to focus most on them in the last month of preparation.
I usually find sitting at a place for a long time difficult. A month before the exam, I made it a point to attempt a previous-year test once every three days and not get up before the alarm rang, indicating that 3 hours were up. This exercise proved really helpful in the final exam.
The Exam-day
The key is not to attempt all the questions but attempt the maximum questions correctly. Subsequently, the focus should be on speed and accuracy. And for the jittery feelings that day, remind yourself of all the effort you have put in and how it was all worth it.
10 months ago
---
---
Ethan Hunt

Insightful.Great to see that i too had a similar kind of story.Though I am not a topper?

---

Shyam93kr

Great inspirational story!! Coming from a non-engineer and non-commerce background and being one a topper in helL is indeed an incredible feat.

---

siddharthmajhi5@gmail.com

Great story! Kuddos on making it to Hel(L). #Raised_in_Hel(L)_raising_Hel(L)

---

DIKSHA AGARWAL

Rightly put!

---

Onkar Singh Kamboj

Welcome to the HeI(L)

---

Akash Prabhakar

One Hel(L) of a journey! Keep up the hard work. All the best!

---

Aayushi Mangla

Way to go Diti!! ?

---

ANKIT GUPTA

Very well put... I'm sure lot of people reading this would get motivated.. ?

---
---
My CAT Story
Just like every other MBA aspirant, I, too, have an interesting CAT story that I like to talk about and discuss with my B-School mates and my fellow junior aspirants. CAT, unlike any other exams, gives a unique experience to every individual preparing for the D-Day. Coming to my story, I would divide my CAT journey into three parts :
1. The Preparation
2. The D-Day
3. The verdict
1. Preparation :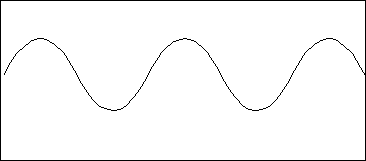 The above graph comes to my mind when I think of my CAT preparations. Just like every other student, my CAT preparations had tons of ups and downs.
It started on a high note from January 2018. Six months before my preparation journey started, I devoted a lot of time reading books, and that helped me in developing my reading prowess. I started with QA, RC, and occasional LR starting from January, but whenever any events turned up, I skipped my CAT preparation altogether. The lack of consistency took a huge toll on my improvement in CAT scores. I believe consistency is the key to achieving CAT.
Plan:
Now coming to the plan, setting the plan right sets up the path to ace the CAT exam. One of the most erroneous things students do is set up high expectations from CAT.
So the first thing I did was to know my attempt capacity and set a realistic expectation. I gave around 20 mocks so I had a fair idea of how much I can attempt in each section.
My goal was to attempt around 50 questions. 50 questions with a 90 percent accuracy give a score of 130 i.e. 96.5–97 percentile.
With a goal of an approximate attempt of :
20–25 questions in VARC
10–15 questions in LRDI
15–20 questions in QA
2. D Day:
Everyone advises you to stay calm and chill before the exams but how can one be, if your whole future depends on it. But trust me on this, the single most factor that will aid you in acing your exam is calmness. Try practicing meditation.
VARC
The first section was VARC and contrary to the popular opinion, I found the passages a slight tough to comprehend. After reading the first passage for around 10 mins, I decided to leave it.
Time Spent- 10 mins, Progress- 0
At this point, the majority of the students lose their cool and desperately try to hurry up or make guess attempts, which ruin their accuracy. I made a point not to take bold guesses because I believe accuracy is the key. I attempted 22 questions in total. [Within my expectation bracket]
LRDI
No such story. Attempted 3 sets and one easy question.
Total - 13 questions. [[Within my expectation bracket]]
QA
It started all nice and fine. The road to success was smooth and near. But then something happened. The questions refused to solve. Literally. The QA section was tough and I had a hard time solving the QA section. I managed to pull off 11 questions. [[Far below my expectation bracket]]
3. Verdict:
Due to the early release of the Candidate Response Sheet and Answer Key, I calculated my score and my accuracy.
I was really happy with my accuracy.
VARC- Correct -18/22 (81.81 percent accuracy)
Raw Score- 53 Scaled Score-53.81
LRDI - Correct- 13/13 (100 percent accuracy)
Raw Score- 39 Scaled score-40.34
QA - Correct- 11/11 (100 percent accuracy)
Raw score- 33 Scaled score- 35.59
Overall- 42/46 (91.3 percent accuracy)
Raw score- 125 Scaled Score- 129.74
Percentile - 96.51
10 months ago
---
---
---