Confessions Of an Engineer – Summer Internship at Ministry of Water Resources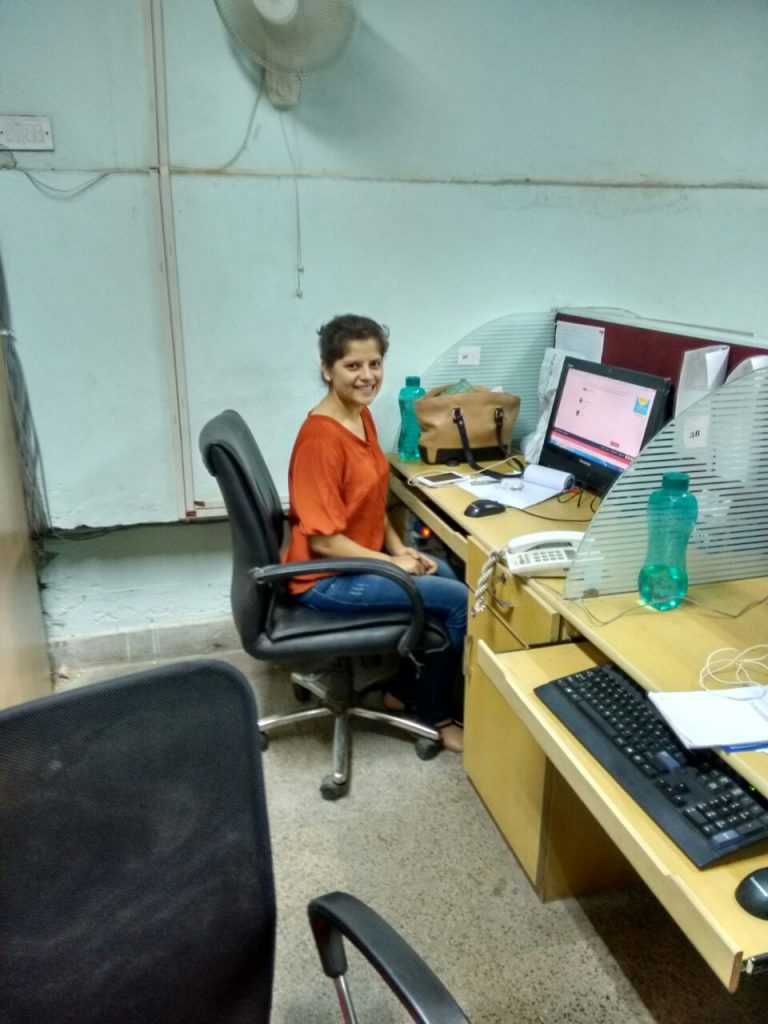 My story isn't one with exotic locales or where I'm going to be rolling in money-or a job-at the end of my internship.
But it does raise plenty of potent questions highlighting the dearth of managers in a nation which produces 3 lakh new MBA graduates annually.
Who am I you ask? I'm just another engineer with a few months to kill before joining an MNC. So, instead of sitting at home and chilling with my peeps, I used my 'sources' to land an internship with the Ministry of Water Resources.
More like an end-of-the-summer internship, it'll be 3 weeks since I began working with the National Mission for Clean Ganga on the day of the deadline. And I already have plenty to share.
The first brief I received from the Additional Joint Director of the Mission on day zero was that I wasn't going to clean up the Ganga in two months. No surprizes there. I was instead asked to look around, talk to people, get a balanced view of the government sector and help them formulate a decent social media strategy and a citizen participation plan that they will eventually never get around to implementing because it's going to get caught up in bureaucratic red-tape and get stacked as another file. And also because whoever listens to an intern?
So I'm doing just that. And a little bit more.
India has been on the trajectory to becoming a superpower for a while now. We produce plenty of smart people. And yet, after 68 years, we have no structure or even the semblance of a plan to hire interns for government agencies. Even without access to valuable inside information, under and post-graduate interns would revolutionize the public sector- and not in a disruptive way. We'd fine tune and customize all their processes for efficiency and help them keep up with the latest in technology out there. Apart from infusing fresh talent and a much needed alternate perspective on problem solving, we'd have the time to look into problems that the understaffed and over-worked employees don't have the time for. In the very first week, I got the opportunity to meet the Minister of Water Resources, River Development and Ganga Rejuvenation, Sadhvi Uma Bharti and submitted to her a proposal to hire interns every year through a competitive, first-come-first-serve basis. She's pretty cool and insightful, by the way.
Part of the primary research on any organization is visiting its website and reading up. Even if the website it riddled with errors and has EVERYTHING about the Ganga on it. And it was then and there that I knew my first task- revamping the website. So I visited a couple of 'super' efficient and acclaimed websites for inspiration and was given colour pencils, pen and paper to put my ideas into action. I am not even kidding. I sat for two days drawing, colouring and perfecting Youtube's red icon. I can't share the masterpiece I created, due to privacy reasons, but in another month, please rest assured you're going to see an industry standard HTML5 website on www.nmcg.in.
A very common dialogue people here keep telling me here is that one who can work done here, can get work done anywhere. The pessimist who shares such a widely-held belief about the government is the same person who shoots down every suggestion I make as 'too difficult to implement' or the more generic 'ye govt. sector hai madam, yahan nahi hota yeh sab'.
Starting next week, I'm going to be conducting training sessions for all the employees to familiarize them with the intranet and the app that the NMCG has already launched. You should've seen the look on the faces of the people when they received notices stating that attendance for these sessions was compulsory.
Another project that I'm working on, much to the chagrin of my colleagues, will be improving network security, minimizing bandwidth wastage and reducing the amount of paper that is wasted in the office. All by getting them to use e-mail. I'm not implementing policy change or bringing about sweeping changes in the administration. It's not rocket science.
Here I am, an Engineer meeting with experts, attending sessions at the Ministry, and working on projects that by the book, I'm not qualified for. And I can. Because we engineers can pretty much implement anything. But where are all the managers?
All you MBA aspirants and students should try working here sometime. You could turn this white elephant into one that actually gets the work done. It'll give you hands-on experience of working in a hostile environment where apathy rules the roost. And, it sounds incredibly cooler than telling someone you worked with EBay. Or Google. Or wherever it is that you're interning.
—-
(This is an official entry to the Summer Saga 2015 Competition. If you have an internship story that could compete against the best in India, give it a shot! Read the instructions here and start writing!)