'Consent' To My Dreams – A Not So Typical Journey To IIM Trichy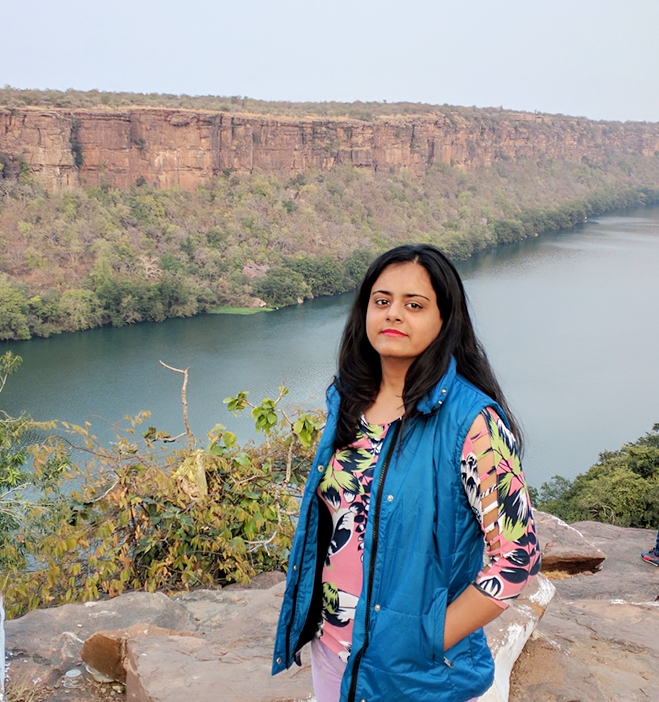 It is said that there lies an extraordinary story behind every ordinary "jodi" (couple). 
OK, that was copied from 'Rab ne bana di jodi' (movie). However, this analogy does exist in general for individuals by and large – there does lie an extraordinary story, behind every ordinary person.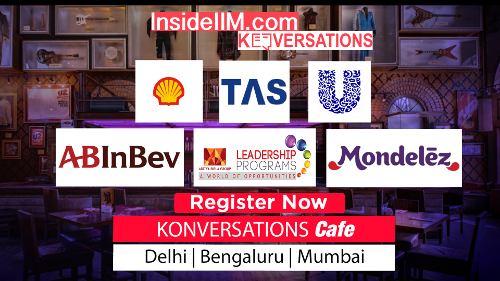 Father: What do you aspire to become when you grow up?
Kid: I want to become Principal of my school.
Father: Why?
Kid: He takes all the decisions since he has authority to do that. I also want to make new rules and make all the students do what I want to do.
The above conversation was just a thought process of a child who doesn't know what lies ahead in future and what kind of responsibilities are borne by Principal. Although she is not sure about the path she should follow to achieve her dream, she knows exactly what she wants from her life. That kid, my friends, is Me.
Time flew and I decided to opt for engineering. Appeared for IIT-JEE and AIEEE in 2010; cleared AIEEE and secured a seat in IIIT-Allahabad. I got campus placement and then my professional life got sorted or was assumed to be sorted.
My work of creating "value" for the customers and company, though kept me engrossed, it could not create value for me. Somewhere deep inside I was unsatisfied because this was definitely not the thing I aspired for from my childhood.
It was then that I reminisced about the conversation I had with my Father during my childhood. The image of the seemingly "omnipotent" Principal flashed through my mind. I understood that a Company is successful only if its employees find the work personally enriching, unlike a regular mundane job with next to zero avenues for skill upgradation. And that skill upgradation, along with the necessary power and responsibility (the Principal has to also make sure the school runs smoothly by managing various stakeholders) could be achieved through an MBA.
So I decided to appear for CAT. And thus started my journey to the hallowed grounds of IIM.
But, hold your horses, appearing for CAT and converting an IIM can't be a journey without challenges, especially for a female in India. The search for 'A Suitable Boy' for me was going on (family members and well-wishers, of course).
It becomes the self-declared "moral responsibility" of the "well-wishers" and "relatives" of a female to get her married off (somehow) post crossing the age of consent, where ironically, her consent is never sought for. After all, what is the use of education, management or anything for a female – she will spend her time cooking and rearing children only, right?
The above mentality is out rightly stupid, but erasing it is easier said than done, anywhere in India for that matter. It wreaks havoc on the mentality and confidence of the affected female – she is made to lose the war even before it started. I am, however, not that female.
Reality, however, hit me shortly afterwards when I attempted CAT exam with some amount of preparation.
CAT 2015: 66%ile – utter failure
CAT 2016: 73%ile – better but still utter failure 🙁
The gap between me and my dream was so huge.
I took a tough decision to do the unthinkable, a corporate 'sin' in India – to leave everything aside and prepare for CAT.
The result was going to be binary only. Trust me it takes a lot of courage, given my circumstances of a probable "wedding" on the cards (involving a lot of self-invited guests), to take such a resolution, because I was about to put my streamlined life into a quagmire of uncertainty. My parents were also quite apprehensive about this decision. Not only could they find 'A Suitable Boy' for me, but also I took steps to reduce the probability to get one, compounding to their "problems". Somehow I managed to convince them to give me one last chance. I put all the close family members and well-meaning friends in a perplexed situation but thanks to my parents, those "well-wishers" were handled quite well.
But what next?
This is life. Your pre-planned ideas and guesstimates don't reach to fruition here all the time.
I witnessed the same situation. Despite it being my own decision, I kept contemplating about my future because I scored really low in initial mocks. I used to think of returning to my well-settled professional life. I was also taken aback by a multitude of such personal issues but I closed all the doors of going back. The only option left for me was to put in 100% effort and move forward. I used to get at least one interview call in a week to get back to the job so I stopped looking at emails. I cut ties from every small thing which could disturb me from studies.
Though improvement was not so evident for a long time, I used to collect myself every time and resume the fight against all my internal demons. I never accepted defeat from the never ending friction in my thought process.
I saw gradual but unsatisfactory improvement in my score but I decided against quitting the field till I win. I used to study 15 hours daily 2 weeks before the D-day and followed a specific schedule which I devised from my past experiences.
CAT 2017: Enough percentile to get a call from 13 IIMs and SJMSOM (IIT-B). I converted 12 calls out of these. I will share my admission process experience in another article).
Sometimes people think that it is not worth putting in the efforts when they have already got fewer bumps in life as compared to others. And it gets more difficult to convince yourself and close acquaintances if you belong to the more privileged gender because you get a medley of advice and statements on a frequent basis which makes you question your judgment twice to leave everything and go for MBA. 
I also came across numerous such quotations which used to question my decision and ability. I fought to cope with all such encounters and the process is still ongoing. The number of people who question you is not going to get less. Be busy in working to reach your goal as one day, the number of admirers will monumentally be more than that of the naysayers.
After all, it is not about your gender. All that matters is your determination, refusal to warp and perseverance to acquire what you want out of your life.
Now, why did I choose IIM Tiruchirappalli? Well, you can read here :
Life At IIM Trichy – 2 Years Of Shocks And Surprises
10 Things That Make IIM Trichy Special
Apurva Sharma
Apurva is currently pursuing an MBA at IIM Trichy. She is a Core Member of Infrastructure and IT Committee of IIM Trichy. She is an avid reader and loves to explore serene places. Apurva is a marketing and research analytics enthusiast. She is a part of InsideIIM Student Team 4. She has 3 years of work experience in product based software companies such as Practo Technologies and Naukri.com as an Android Application Developer. She holds a B.Tech degree in Information Technology from Indian Institute of Information Technology (IIIT) - Allahabad.