Consulting Summer Internship – What is it all about? – PPO Holders speak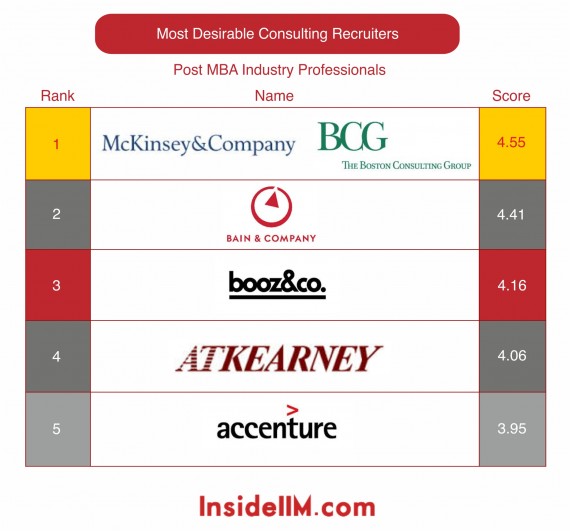 India's best and the brightest certainly see the glamour attached to consulting. This is perhaps why it is by far one of the most aspired career domains in a b-school. The big bucks, exposure of working across various verticals and the push that it gives to one's career also contribute to its attractiveness. Each year a select few from the top IIMs are shortlisted by consulting Goliaths. After a month of burning the midnight oil cracking cases, a select few get the offer they cannot refuse.
Insideiim.com spoke to a few class of 2014 PPO holders who interned with boutique strategy consulting firms to get an insight into what an internship in consulting can be like.
Once the shortlist is out, a mentor or a buddy who is usually an alumnus is assigned to each of the shortlisted students. This is followed by a month of rigorous case solving preparation. This is the time to learn how to approach cases in a structured manner and hone your problem solving and option generating skills.
The Interview
The interviews have 3-4 rounds which are mostly case based. It begins with a few HR questions to break the ice followed by a case. Since most of the shortlisted students have an impeccable academic record and achievements in past work experience, the focus of the interview is mostly on the problem solving and analytical skills. Usually the cases are about profitability, market entry or guesstimates but nothing is set in stone. An intern at a global management consulting firm had a very different and interesting interview experience.
"I was asked to make a war strategy for Duryodhan who wanted to defeat the Pandavas", she tells us. She adds, "They want to see how you approach a problem and the structure you create to approach the problem. Pinpointing the main issue and logically generating as many options as you can is the key. Also, confidence is another thing they look for because it helps you establish credibility while offering solutions to clients. The importance of practicing cases cannot be stressed enough therefore. Because, not only does it add to your confidence but also it can be helpful for interviews across other domains in case things go wrong."
The internship
An intern at one of the most prestigious American management consulting firms tells us that each intern got to work with a small team of about 5 to 7 members. Each team dealt with a work stream of a project. The team manager played the most critical role and was the link between the principal and the team.
The work culture is extremely people centric and hence interpersonal skills play a very important role here because one is heavily involved in problem solving with clients. Also, your team is the biggest institutional support and ensures that you do not face bottlenecks in the form of domain knowledge or personal development.
On a typical day one would spend 12 to 14 hours in the office which would at many times go up to 16. But then again this was highly dependent upon the nature of the project assigned.
Summing up
– While working in a consulting role, your work life balance goes for a toss. This is perhaps the biggest downer about it. Most consulting firms have an up or out system wherein everyone is fighting for the same trophy so the level of competitiveness and pressure can be insane at times.
– One of the consultants gave us a very interesting insight, "You end up solving a lot of problems while working in a consulting firm but generally do not get a chance to own it. You might have advised the CEO of a Fortune 500 firm on an issue but would not get to take credit for it and it would always be seen as his achievement. So you need to appreciate the fact that your client's success is your success."
– You need to constantly evaluate during the period of two months your fit in the role and the organization.
– Being discreet is of ultimate importance since you deal with the most sensitive client data. The relationship with a client is based on trust and any mistakes in handling the information can put a permanent end to it.
– Management consulting is at its very core B2B. It might or might not touch consumers directly. The prime focus is delivering value to other companies. So if you are passionate about interacting with consumers then it might not be what you are looking for.
– The best thing about it can be the accumulated knowledge base and client interaction. Not only will you add a valuable bullet to your resume, but also build valuable long-term skills.
– As told to Shohita Choudhury
Shohita is a class of 2014 student at IIM Lucknow. Apart from being a fresher and a chemical engineer she is also a part time graphic designer and writer. Shohita was among the 5 students from a batch of 459 who interned in an HR profile and is a marketeer at heart.
Other work by Shohita on InsideIIM.com can be found here
You must read :
Most Desirable Consulting Firms in India
Different Flavours of Consulting
Interview Experiences – Consulting
Summer Internship Experiences – Consulting