Counting My Blessings At IIM Shillong – Yukti Rajpal
When you talk about the brand IIM, it's typical to expect certain things -sleepless nights, tight schedules, deadlines, race against time, competitions, opportunities, meeting place of the best minds. Life at IIM Shillong has all of this to offer, but with a sweetener, incase you feel too bogged down with the rigor. And mind you, even the ones who think they have come well prepared for the ride will once for sure accede to pressure. Here, the immense, unbearable beauty of Shillong's setting would come to one's rescue.
B-School, where days are long and nights are longer, classes run from morning till evening, followed by assignments and inductions, it is obvious to feel the pressures of new life; emotions start to pent up, with little time available to oneself to reflect but here the students of IIM Shillong are at a clear advantage to the others going through the same journey. The campus and life here are so beautiful which cardinally help relieve the pressures every now and then. My earliest realization of this blessing happened on the day of the sustainability trek.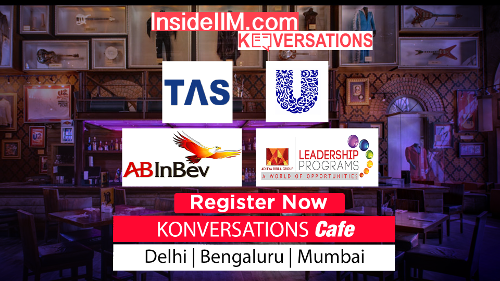 Following its commitment towards sustainable practices, the institute's pedagogy includes a weeklong course on 'Sustainability and Business', which it concludes with the sustainability trek.
On the morning of the trek, all the students were seated in the bus by 5:45 to take the journey to the 'Sacred Forest'. The scenic beauty of the place was difficult to be measured in words. The walk down the forest was a powerful experience. As we treaded the distance in silence, we saw nature in its most pristine form. It was a moment of peace and pure joy, which I had been missing in the rush that the routine at the B-School brought.
After the sacred forest, during the second part of the trek, we hiked in the Shillong mountains. The long walk was liberating. It was raining and we were surrounded with clouds. We crossed puddles, clicked pictures at the waterfall, spent time by the water stream and helped each other tread the difficult terrains. It was a walk to remember. The setting was ideal for the batch of 2018, IIM Shillong to bond well.
Every day, since the day of the trek, I don't fail to count my blessings; the opportunity to spend the last two years of my student life at place so beautiful, being on the top of my chart. Ours is indeed the 'Campus In Clouds'. Whenever the pressure becomes difficult to handle, I know that I have to step out of the hostel room, stand under the sky and look around to feel respited.
Yukti Rajpal
PGP 1st Year
IIM Shillong