Cracking The CAT With The Right Balance Of Mind And Matter – Live Chat Transcript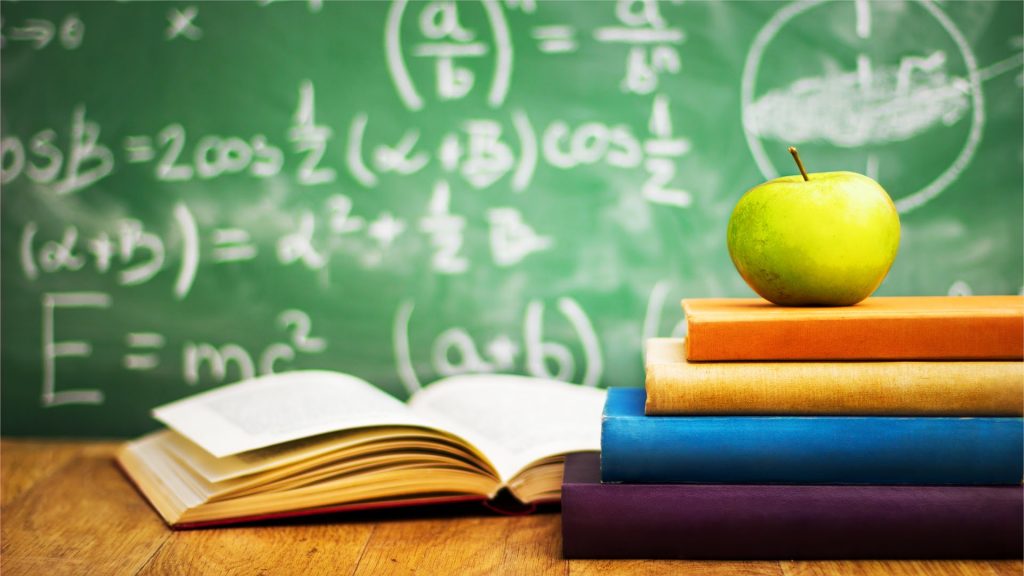 Does failure scare you? Are you a repeat CAT taker? Do you freeze in the test? Here's an excerpt from a Live Chat hosted by Ankit Doshi – IIM Indore alumnus – Class of 2011 and Creator of InsideIIM.com & Konversations.com.  Ankit scored 99.7 percentile in CAT 2008 after not cracking it in 2007. Ankit got calls from IIM Lucknow, Indore and Kozhikode only because of academics.
He is a commerce graduate, having cleared 2 levels of CA, and not an engineer. He answered questions with respect to the approach to tests, fears, anxieties and motivation.
Ankit worked with Bank of America Merrill Lynch before starting InsideIIM.com and Konversations.com.
Here are some excerpts from the live chat:
Himanshu Singhal
Hi Ankit. Out of approximately 2 Lakh students who appear for CAT every year, how many are serious competition?
Ankit Doshi
That's a tough question to answer – this is a %ile (percentile) system where everyone is ranked as per their scores. Generally it is tough to score more than 95%ile in CAT. So anyone who scores more than that is generally working very hard and is also very smart.
Kirti Singh
Hi Ankit. I am appearing for the 2nd time for CAT this year. But I am still not very confident about cracking the CAT.
Ankit Doshi
How are you doing in the Mocks? Have you done your basics well? By now your basics need to be thorough. Also, you need to be scoring consistently above 90 percentile by now with balanced sectionals. You should spend most of your time brushing up your basics and taking section tests on most days and 1-2 mocks a week if your basics are in place.
Payal Singh
Does  a commerce graduate get any advantage over engineers during CAT?
Ankit Doshi
There are points for diversity at IIM C and IIM L. Also, IIM A considers you a separate category as long as you fulfil academic criteria – check Insideiim.com for selection criteria decoded.
Some helpful links:
https://insideiim.com/can-get-interview-call-iim-ahmedabad-cat-2016-pgp-2017-19/
https://insideiim.com/how-can-i-get-an-interview-call-from-iim-lucknow-pgp-cat-2016-pgp-2017-19/
https://insideiim.com/can-get-interview-call-iim-calcutta-cat-2016-pgp-2017-19/
Diptimaya Sarangi
Hi Ankit. I am repeating CAT this year. Last time I had scored 89 percentile. I am hoping for 96%ile this time. Sometimes I get nervous in the exam, mocks. How do I maintain calm and composure to be able to give my full potential in the exam? I am currently getting 75 to 80 percentile i my CL mocks.
Ankit Doshi
Look at CAT as a puzzle and a game. Don't become emotional about it. CAT is only a means to an end and that end is the MBA degree and a job/ your own company after that. From that perspective CAT shouldn't be taken too seriously. If you take it too seriously you'll make yourself more anxious. Bat like Sehwag. And about your mocks percentile, it's not bad – if you can reach the 90 percentile mark for 3 mocks in a row – you're set to score above 96.
Aarushi Kant
Hi Ankit ! I am working in night shift..not able to study during weekdays. I have not even completed my basic study material till now and I have given 4 mocks so far. I am scoring 70 to 75 percentile in them. Please suggest how I should plan my study from now on. Should I concentrate on clearing my basics first given that not much time is left for CAT now and I am not able to manage my time during weekdays? Or should I instead give mocks and analyse them thoroughly? I am aiming for lbs, fore, mib mhrod, mfac and mbe
Ankit Doshi
There is no shortcut! You can analyze mocks but if your basics are weak no amount of strategy will help you. CAT always has easy questions and you need to be able to identify them and finish them quickly. However, there is no solution for weak basics. Maybe take some leave from work and give basics some more time. Taking more mocks will only make you feel bad about yourself if you're not fully prepared.
Aditya Karthic
Hey! I am giving CAT for the first time this December. I have been getting 92-94℅ile in the AIMCATS. Is this good enough?
Ankit Doshi
92-94 percentile is very good! Try working on easy questions that you're missing out on and strategize well – a 98 in AIMCATs will mean you can get 99.xx in the actual one with the same performance on the day.
Sarthak Anand
Hi Ankit. I am a 2016 graduate in CSE. I scored 95%ile in CAT '15. I am preparing for CAT again but after the initial enthusiasm, I have been depressed lately. All my friends are either placed in good companies or have joined top league B-  schools . I am unable to regain the lost momentum! How do I tackle this and get back to hustling again? PS: My AIMCAT percentile has been fluctuating between 88%ile & 99%ile.
Ankit Doshi
No point worrying about others. Winners focus only on their own performance. You need to switch off from Facebook, WhatsApp, Snapchat and all the things that tell you anything about other people. Focus on yourself. there are people who crack CAT after 4-5 attempts too and end up doing better than those who cracked it in the first attempt. Your scores are promising plus you did so well last year. Don't give up now. Be focused – you're almost there.
Rahul Bose
How should a working professional prepare for CAT?
Ankit Doshi
3 hours of focused preparation everyday – come what may, is your best option. Have a routine – either early morning or late after work – ideally early morning because you are most fresh then. There is a timetable for working professionals on insideIIM – use that. Here is the article:
https://insideiim.com/time-table-for-working-professionals-for-cat-16-starting-from-1st-june/
There will probably be an update to this one next week on InsideIIM (specifically for the next two months) – so watch out for it.
Pragati Bhotika
Hi Ankit, This is my first attempt. I am done with my basics however I am scoring terrible in Mocks. I really don't know where am I going wrong. I am just losing confidence. I have NMAT on 3rd of November. Can you please suggest how should I go about my preparation? I am aiming for top 20 colleges.
Ankit Doshi
Is it because you are scared? If your basics are in place you should be scoring at least 75-80 percentile in your Mocks. Have you tried breaking down your tests in sections and attempting? See your performance there. If even your section tests performance is bad then it means your basics are not in place. If section test result is good – it is a psychological issue or issue of concentration and stamina – in that case you need to take more mocks and analyse them thoroughly.
Aditya Karthic
They say AIMCAT percentile multiplied by 1.1 is the CAT percentile. How true is that?
Ankit Doshi
I don't know of such a formula. But consistency in AIMCATS means you will do well on d-day. Have faith in yourself.
Himanshu Singhal
Please give me some tips so that I can improve.
Ankit Doshi
There are 30 day, 60 day, 90 day, 100 day, 120 days plans on InsideIIM – that should help you. there is a separate plan for Verbal as well.
Kirti Singh
Whenever I give mock, I face problem in the verbal section.. because most of the questions asked are inference based.. how to solve the RC part?
Ankit Doshi
Use this plan:
https://insideiim.com/cat-2015-verbal-a-detailed-preparation-plan/?src=konv
For specific prep based questions I suggest you ask Vistamind under the ask section – I'm not a verbal expert. I was naturally good at it and I used to practice a lot. It was my stronger section naturally so I may not be able to help you in this case.
M Rajasekhar
Hi , How someone can overcome RC section if they start studying from today?
Ankit Doshi
https://insideiim.com/action-guide-to-verbal-60-days-to-cat/?src=konv = see if this helps.
Practice is the only answer to be honest. Also check our video on RC here –
Sarthak Anand
What percentile would you consider as "safe" in order to fetch an admit from MDI?
Ankit Doshi
99 is a safe percentile for MDI although many people have got it at much lower percentiles.
Aishwarya Jalli
I suck at English. My mock score in English are very bad. Can you please help me how I can improve?
Ankit Doshi
You can look at this video –
Also check this section:
https://insideiim.com/action-guide-to-verbal-60-days-to-cat/?src=konv
My mantra was always more reading and more practice.
Pragati Bhotika
I am very scared. Well I am scoring good in chapter-wise test. The sectional tests are also going terrible. I am getting very disappointed and demotivated with every mock. Should I start everything from the scratch and check my basics. I mean one topic everyday in quants, LR, DI and verbal each. complete it within 10-15 days and then just give mocks? I am just getting too much paranoid. 🙁
Ankit Doshi
Take a break for 2 days. Watch movies – go out with friends and stop all studying. Stop taking mock tests and section tests for the next 10 days. Go through all the basics again for the 10 days. Then take section tests for the next 7 days. Take your first mock now after 17-18 days. Writing mocks in this mood and state of mind is pointless.
Aishwarya Jalli
I just graduated. My parents didn't allow me to join my job as they want me to get a job with high pay and I don't know coding so I couldn't get any other better job. So they forced me not to join my job. So basically I waste my time the whole day. So during my interviews will this affect my chances of getting an admission.
Ankit Doshi
It is too early to think about interviews. It is not something you can change less than 2 months before CAT. The form has already been filled. Just focus on doing well in every entrance test you take. We will help you if and when you get calls. Be in touch through chats, ask under the Ask section here and be registered on InsideIIM for updates and test prep related content.
Sarthak Anand
Could you share the link of 60 days plan?
Ankit Doshi
FInd it here: https://insideiim.com/75-days-preparation-plan-for-cat-2016/?src=konv
M Rajasekhar
Hi , how someone can overcome LR section if starting study from today? can you please suggest me that what is the best source for LR preparation and also Could you share the link of 60 days plan for LR?
Ankit Doshi
Follow this series here – it has 2-3 parts and it has everything you need to know about LRDI and various question types –
https://insideiim.com/all-you-need-to-know-about-data-interpretation-section-in-cat-part-i/
Rhea Dhall
I have my semester exams in the first week of December. How do I manage both? I am currently getting 88-89 percentile in AIMCATs!
Ankit Doshi
There are a lot of people who have this issue. I see it as a blessing in disguise. This helps you manage your time well. Unlike other exams you can't memorise anything for CAT – if you prepare well now – 2 hours prep a day for CAT 10 days before the test is more than enough. Learn switching on/ switching off – remember time is not an issue for CAT – it never is after October – its about time management if your basics are in place.
Rhea Dhall
Also, My quants percentile is extremely variable. How should I make sure that there is consistency? I'm struggling a lot with numbers.
Ankit Doshi
Step 1 – Master basics
Step 2 – Practice at least 100 questions on each topic.
Step 3 – Take at least 20 section tests.
Step 4 – Let it flow in mocks
Ensure you never miss out on easy questions in a test. If you miss even one it is a criminal waste.
M Rajasekhar
Currently I am working in night shifts, not getting time to Study as not getting proper sleep in the daytime, can I take the leave for two months from the office ? Please suggest, would be obliged to you
Ankit Doshi
If you can get leave you should definitely take it so close to the test and given that you're not yet fully prepared.
Rafa Rakesh
Hi while I am practising LR DI I am doing well. Don't know what is happening in mocks I am unable to give my 100% watching the timer scares me. Can u suggest how to overcome this?
Ankit Doshi
Time pressure is what makes the CAT interesting. Most people will be able to solve all the questions given unlimited amount of time. The trick is to look at it as a game. Look at it like being on PlayStation – do you ever get nervous there? No reason to get nervous here.
Shreya Kumar
Hi. I am getting around 85 percentile in AIMCATs. What Would you recommend from the following to increase my score?:
1. Solve CAT papers from 2000
2. Shall I revise all the mocks done till now
3. Previous mock aimcats of past years
Ankit Doshi
1) Do thorough review of basics every alternate day – concept notes etc.
2) Solve all left out questions from previous mocks – I'm assuming you have already analyzed the mocks – https://insideiim.com/how-to-use-and-analyse-your-mock-cats-a-detailed-guide/?src=konv
3) No point taking too many tests – from now on i don't think you should take more than 10 Mock tests. You can take many section tests in areas you feel less confident.
Kalyan Verma
Hi Ankit, Last year I had given CAT and secured 57 percentile and got admission in new IIMs like Raipur, Kashipur because of my category. However I decided not to join with such a low percentile. Could you please let me know if it is worth joining IIMs with such a low percentile and will I be able to survive there?
Ankit Doshi
You should take the opportunity whenever it presents itself. If you have a weak academic background you will always need to work harder than others. But it is very tough to fail at IIMs if you work hard. Most people I know who have failed/not survived are people who are lazy. If you work hard in an IIM you will do very well.
Rhea Dhall
I started my preparation last year and the entire procedure of studying for this daily has become very tiring and boring now. My percentile has crossed 90 just once and there doesn't seem to be any motivation. Is there any point of even taking the exam if I haven't scored very high yet? My percentile is stuck at 88.
Ankit Doshi
Why give up now? It's a matter of less than 60 days. Play it like a game. Take a break for a few days. Watch movies, play sport. Also, remember you need to score well only on 4th December 2016. Whatever you do now is meaningless beyond a point.
If you can score 88 and if you've prepared for so long you can definitely reach more than 95 on 4th December – you need to be smart about it. Take breaks. Don't give the exam too much importance.
Shobhit Sharma
Hi Ankit, I have a concern. I have covered all the basics of quants and feel confident before appearing for the Mocks, but no matter what I try, I always end up attempting max of 13-16 correct questions. Even though I know I can do more with revising the mock analysis, nothing is helping. Please suggest something.
Ankit Doshi
The issue is with speed and selection of questions. You need to practice that. For e.g. I used to always spend the first 2-3 mins marking questions i would attempt first. I would read all questions first and not be paranoid about time wasting there. There are always 4-5 sitters which I knew will not take more than 4-5 mins in total. I would attempt the toughest questions the last. Also, I practiced building discipline that i will not let my ego come in the way and not spend more than 3 mins on any quant question
There will be a lot of chats that will take place daily from next week on- wards. You guys should stay tuned for that. Also, please fill your profile evaluation form from the homepage and ask questions to counselors – it will not be real-time but you will get help within 24 hours. Of course if you have signed up on insideIIM you will get mail notifications of new content and chats and test taking strategies.
Shreya Kumar
Is it possible to get 97-98 (sectional) in CAT if one gets 90 (sectional) percentile in mocks? Because people say only if one gets 95 percentile in mocks then it is safe to consider 97 in CAT?
Ankit Doshi
Why waste time speculating all this? You need to do as well as you can. I can only say that if you are scoring above 85 percentile consistently in all sections in mocks you're in the game to get calls from IIMs on the CAT day assuming you can better or match that consistency.
Hemkant Mahajan
Hi Ankit , which book do you recommend for preparation of RC and Para Jumble?
Ankit Doshi
I don't really recommend a book to be honest. I never used one. I just made sure I never missed an English class. And I practiced like crazy. I had solved at least 200 odd RCs. Even if you do past CAT paper RCs and para jumbles as section tests it should enough for the next 60 days. Disclaimer : I was good at VA/RC – if you have problems grasping basics you may need different kind of help.
Tanya Ahuja
My varc is strong. In my DILR section I tend to either to very well ie >90%ile or very very low ie <75%ile. This definitely was my Waterloo last year. What do you recommend to keep my morale high even if I'm not able to solve the first couple of sets?
Ankit Doshi
Selection of sets is the key. Spend time and select the easy ones first. There will always be easy sets. Also, read questions first – some sets can be solved easily if you have read questions before the whole data. If you have practiced enough you should be confident. There is no substitute to practice. have you practiced every possible type? – I strongly recommend you follow this series here – it covers a lot about DI/LR –
https://insideiim.com/all-you-need-to-know-about-data-interpretation-section-in-cat-part-i/
Tanya Ahuja
I was getting 94%ile consistently in AIMCAts, but of late my percentile varies between 80-94%ile. Do I still have a shot at the premier IIMs?
Ankit Doshi
If you have scored as high 94 percentile in AIMCATs – with 60 days left you can easily score in excess of 99. Be focused and be confident. Have faith in your ability. This doesn't mean you can relax. But a steady focused prep plan will take you places.
Farhan Hayat
I am medical student and my maths is week though I have completed my syllabus and I am pretty confident that I would do well. I haven't given any mocks till now. Can you please guide me as how to go about in these two months to get max out of it.
Ankit Doshi
Well.. you must take mocks to check your status first. If basics are in place then section tests and mocks are the way forward. Analyse both section tests and mocks. are you skipping easy questions and missing out on marks? Are you wasting time on wrong questions. Also, still revise basics every 2-3 days even if you're done with it especially quant basics since you are in weak in quant.
Aman Ranjan
I am going to be a graduate in Chinese language(Hons) next year. I am planning to appear for CAT. Could you please tell me how an MBA degree will help me with my graduation majors? Do I get any advantage in my career?
Ankit Doshi
That's a long question to answer. You are asking me Why MBA? – MBA is a business and management degree – if your aspiration is to be in business or be a manager in an enterprise – an MBA will definitely help. Read this –
https://insideiim.com/why-mba/?src=konv
There are at least 2-3 other stories by authors on Why one should or should not do an MBA.