How To Crack MBA-CET And Get Into JBIMS

So what does it take to crack the MBA-CET? And when I say crack, it means to get into JBIMS.
Well, the list is long but if one really wants to make it to the CEO factory one needs to create a strategy like a CEO. So what is this strategy? One might say a plan. Yes, in a way it's a plan. A plan that is unique only to you. A strategy leverages the competitive advantage that you have and makes the most of it. Everyone will have a different strategy depending on their strengths and weaknesses. One that works for me may not work for you and vice versa. The bottom line, however, remains the same, i.e 200 questions and 150 minutes. Do the maths and you will know that you have only 45 seconds to solve a question. This is mathematically correct on paper but in reality, it is not possible as there are some questions which cannot be solved in 45 seconds and there are some which can be solved in less than 45 seconds. The average comes out to be 45 seconds in a perfect time management scenario. But hey! we are only humans. Solving 200 questions in 150 minutes is not possible and the sooner you accept it the better it is.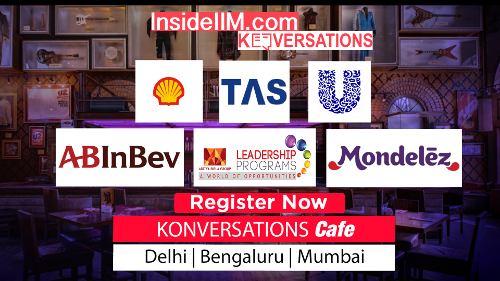 The breakage is 25-visual reasoning, 50-quantitative, 75- logical reasoning and 50-verbal questions. So I leave that to you to decide which section is your strength among these and which one is your weakness. Also, there is no sectional cutoff. When you know your strength, you make the most of it, i.e you solve the most in that accurately spending more time on it. For the weak section, you solve only the easy questions in the least amount of time to make the most of your weaknesses. Now, this understanding of your strengths and weaknesses will come only after you have practised enough. Without that, you will never know. Once you have practised enough you will get an idea of what you know well and what you don't know well. When you come across things you don't know, learn the art of 'letting go!' Don't get stuck on any question as that will end your prospects of doing easy questions which lie ahead. Give enough mocks by using different strategies where you are putting different amounts of time in different sections and also the order in which you solve the sections to see what maximises your score.
Finally, select the strategy that suits you. This will take around 15-20 mocks provided you analyse your mocks well after you have given them. The mock interfaces of the coaching institutes these days give an in-depth analysis of the mocks which shows you the time that you took for solving each question and your accuracy for a different type of questions. From this analysis arrive at your strengths and weaknesses and start working on your weaknesses and keep practising your strengths. Keep trying new things in mocks until you finalise your strategy and on the D-day be a bit flexible with the strategy. By flexible, I mean tweak the strategy according to the level of difficulty of the paper. If its a tough test its tough for everyone so don't panic. Go slow, solve stuff which is easy first and you will see that you are left with a lot of time in the end for the tough stuff. There is no negative marking so you got nothing to lose. So keep the last 2 minutes for just marking the unmarked questions randomly. Make sure that everything is marked. This is just the overview of the overall strategy, I haven't gone deep into the section-wise strategy yet. But, there is more to it. Apart from all this the preparation will test your persistence and that means you will do horribly many times, you will feel demotivated but if you keep at it without losing hope and keep working hard, you will see improvements.
Ultimately it all boils down to the D-day and nothing else matters. So don't lose hope till the end, keep hustling. Its not rocket science to crack this exam, all it takes is persistence. Hope that you will give what it takes to crack it.