My Crazy Batchmates – Gaurav Agarwal, IIM Udaipur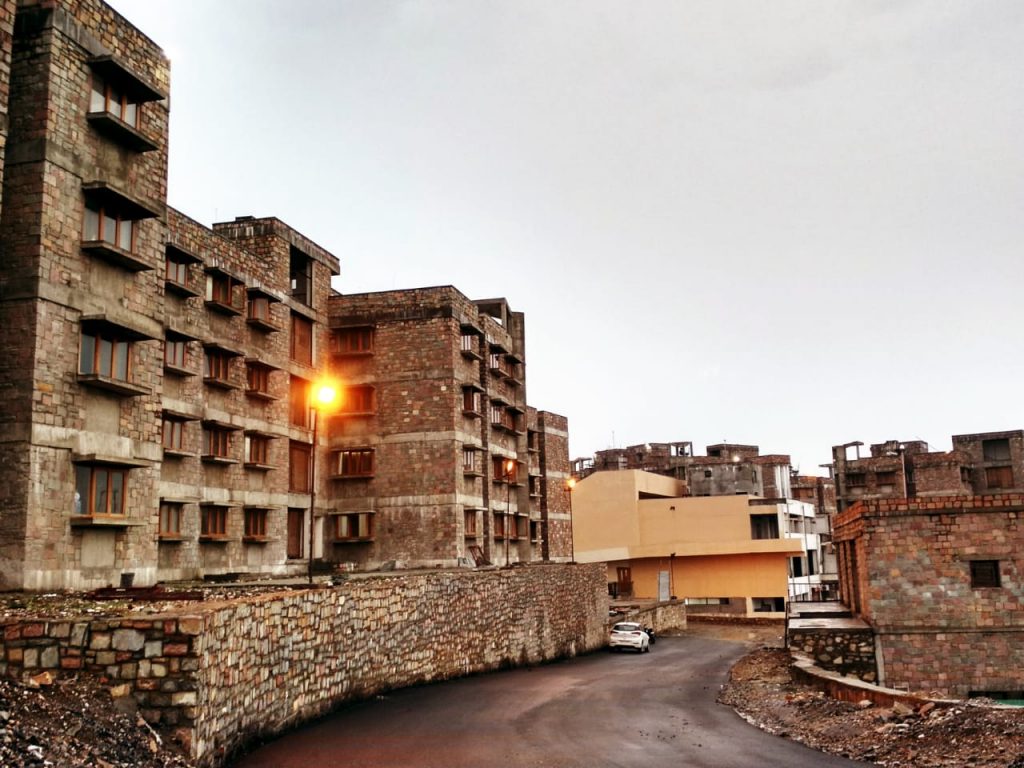 IIMU has students from almost all the walks of life from CAs and CFAs to Engineers to Doctors to Lawyers and Chefs. Apart from increasing the diversity, it adds a lot of perspective to both in the classroom and out of the classroom discussions. It adds to the overall experience one has in the MBA program. A few of my crazy batch-mates are:
1.    Saurabh Jain: He hails from Agra, and apart from being a foodie at heart, he is a Chartered Accountant. Finance subjects have been a cakewalk for him throughout the first year. He is one of the few with deep practical knowledge in the field. Not only is he a part of Finomina, the finance club of IIMU, but also very active when it comes to National Level Finance competitions. He along with two other finance students, Aditi and Gaurav, has participated in 4 National level finance competitions in IIMC, SPjain, Credit Research Challenge by AIWMI and IIMU, winning two of them (first and second runner's up) and being in the top 6 teams in the other two.
2.    Aditi Somani: She comes from Ahmedabad and is a Chartered Accountant along with a Company Secretary degree to her name. Aditi has previously worked with Deloitte and PwC. After starting her MBA journey in IIMU, she joined Saksham, the Entrepreneurship Cell of IIMU mainly because of her inclination towards entrepreneurship. She is one of the batch toppers (3rd in the PGP 2017-19 batch). She along with Saurabh and Gaurav make up FinU, the group with various National Level finance competitions to its name.
3.    Pawan Kumar: Pawan hails from New Delhi. He completed his undergrad in Hotel Management. After that, he went on to work for various world-class hotels such as ITC Maurya, Delhi, Hyatt Regency, Delhi and then worked as an Assistant manager at Taj Hotels. He is also a big-time foodie and a reading buff. He adds a lot to the diversity of the batch. His knowledge when it comes to brands in almost unbeatable. He wants to pursue his career in Marketing going ahead
4.    Rajat Wankar: Rajat comes from Nagpur. He has completed his LLB. He is amongst the funniest guys on campus. Even though he is a lawyer, he is sharp when it comes to operations, and that speaks a lot about what diversity does to your batch. He is one of the members of Skien, the Operations club of IIMU.
Aditya Birla Group is by far one of the largest conglomerates in India that has stood the test of time and has only grown larger not just in size but also regarding the impact they have on the lives of Indians.
Being a CA Finalist and a CFA, I believe Aditya Birla Capital is the company I would love to join in the future mainly because I can bring in not only my theoretical knowledge but also the practical knowledge I acquired during seven years of trading and investing experience in the stock market. This would differentiate me from the crowd that would like to have the same opportunity