The Crazy Chapter Of My Life! – IIM Trichy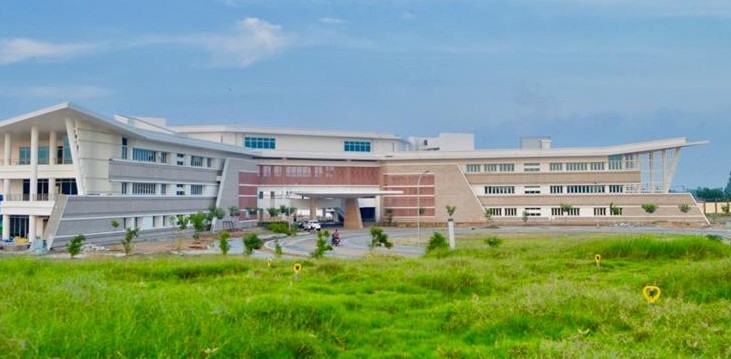 R U crazy?
No. There is no typing error.  "R U Crazy" is a song by Conor Maynard. But it's also the question I keep asking some of my batchmates in IIM Trichy. Now it has changed "How crazy can you be?". Let's meet them.
Crazy Srivatson
When you first see him, you would think Srivatsan is a bookworm and an introvert. You have to give time to see his witty jokes to surface. Not just him, even the articles he writes speak. He won the first prize for article writing in "Sanskriti" our intra college war of sections. Passionate about photography, he has clicked some amazing pictures of our beautiful new campus. Some of these have featured in our college website and Cover pages. I just don't have the words to describe his video editing skills. Even the pathetic of scripts will deserve a standing ovation once he does his magic. Isn't he crazy to come here, ignoring the "Crazy Mohan" within him?
The CrazyTalk
Karthik Tarase, is from a small city called Bangalore.  Unlike Srivatson, Karthik proved to be crazy as early as our first month on campus. His crazy concept for the video to welcome Godrej on our campus was the talk of the college for many days. He is also one of the best event comperes. His most famous impromptu question is "What would you do if life gives you lemons?". During Dhruva 2018, the inter college Business and Cultural event of IIM Trichy, Sunburn music festival featuring Siana Catherine and Zenith was hosted all thanks to Karthik. I mean, who would think Sunburn could be organized in a tier 2 city like Trichy?  It sounds crazy to me.
What is Crazy?
All the while we have been talking about crazy. Even the article title says Crazy chapter. But what is crazy? I don't have an answer. But Ajeya Sriganesh will most certainly have. Fondly called the "Master of quizzes", he has won more quiz competitions than the number of goals Salah has scored. I first met him during a Marketing project where we were asked to come up with alternate uses for a Scooter. Ajeya came up with a crazy idea of "Securing laptops during rains" using the scooter's box. I don't think anyone would have thought that. If you ask me, I would simply buy a waterproof bag and carry my laptop. But then, I am not crazy right.
Read Crazy, No Write Crazy
It's a well-known fact that reading more books will improve your language. But does it also make people crazy? I think it does.  Meet Abhijeet Mohandas, the bookworm (obviously). Reading what you like is what you like is normal. I have never seen anyone liking whatever they read, no matter how bad the story or the author is, until I met Abhijeet.  He is also a good article writer, with real experience in writing articles for a company named "Yourstory". Yet, he refused to write an article for "Sanskriti" (mentioned earlier). However, he took the role of reviewing and editing the articles written by the rest of us from our section. Thanks to him, all 3 prizes for article writing was won by our section. That is some crazy level talent I tell you.
 These guys are just the tip of the iceberg. We have so many other crazy guys that Crazy is the new Normal in IIM Trichy.
Which company in Aditya Birla Group would you like to work for and why?
I would like to join Aditya Birla Finance Limited, that comes under Aditya Birla Capital. Since I joined IIM Trichy, my interest has been towards Finance. I have done a couple of certifications: one on Banking Fundamentals and another on Financial Accounting. I have also done a live project for Equity research firm ULJK Financial services. I believe I could apply my learnings through these means for the success of ABFL.
This article is written by Nitin Jaganath R – Class of 2019