The Crazy Squad Of IIM Trichy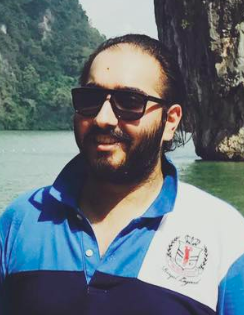 Ankur Shrivastava
When I first met this guy he was giving students a lecture on how WWE is a great sport just after cricket. This is one of those guys who believes Rahul Dravid is better than Sachin Tendulkar. He is a total freak who listens to Govinda songs to go to sleep. What makes him unique is his live life to the fullest attitude. As he is probably the oldest of my friend group, we all are waiting for his marriage more than him.
Anmol Rangari

This is a guy who lives on social media more than anyone I anyone I know. He is a cool and relaxed guy who keeps his cool in tough situations. He is my go-to guy if I want to go for a walk even at 4 am. A hard-working fellow, he believes in giving more than 100% in almost everything he does. It always feels like he is sorted with his life, but what most don't know that he tries to keep people around him happy and never divulge things that can make them nervous or sad.


Rohan Kalra

He is one of the most talented guys I have on my friend list. But at the same time probably the most under confident guy also that I have seen. He is a pure Punjabi just like me and believes in thinking big for life. He is also probably the chick magnet of our group (especially after the stories I heard during his summer internship). He will probably become more successful in life than what he thinks. Opening a bar is something which we have discussed a countless number of times.
Jatin Gupta

A typical Punjabi guy who thrives with positive energy. The best part about him is that he always tries to find the best out of every possible situation. Food is something that he likes (again just like me). But where he falls behind is that he thinks that other might be better than him in many cases. Confidence is something that will take this guy to the next level. He is also that will cry if given too much to study. This is what I realised when I went with him to give our CFA exam. A person who can achieve much more, just a bit of more focus and hard work.
This article is written by Jaskrit Kohli – Class of 2019