Create Your Happiness – IIM Udaipur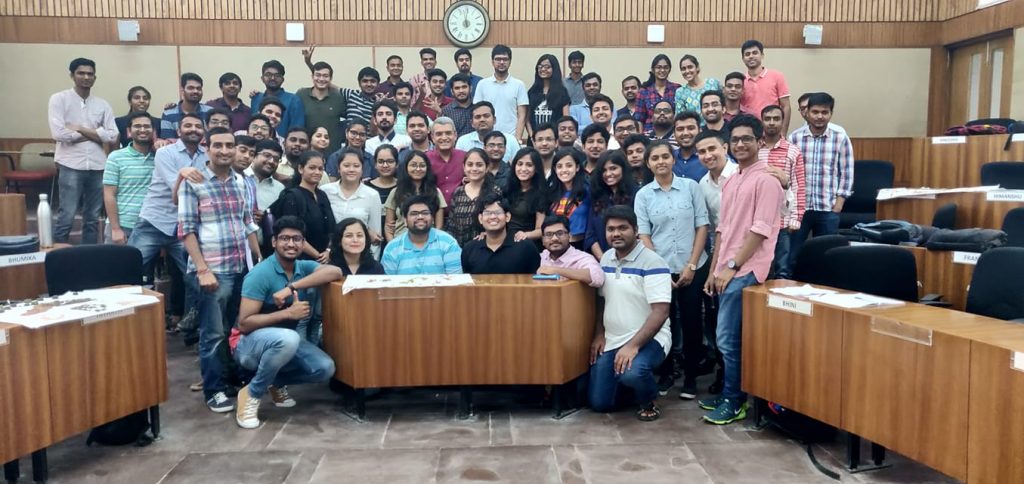 It was one of my favorite lectures of Managerial Oral Communication (MOC) during the first week of my MBA course. Mr. Guptan, our instructor, was looking as sharp as he always did. All the students were excited about the planned activity for that day. For the activity, the students had to narrate a story with a moral, to the class within a time limit of three minutes. The narration was followed by feedback from the peers. Everyone was quite excited and anxious at the same time.
After a couple of stories, it was my turn to speak. I stood and went to the centre of our classroom. To give you an idea, the classrooms in IIMU are ovular1. So I was standing at the centre, with around seventy eyes glued on me from every direction. It wasn't my first public speech, but I think even the most experienced people get this jittery feeling.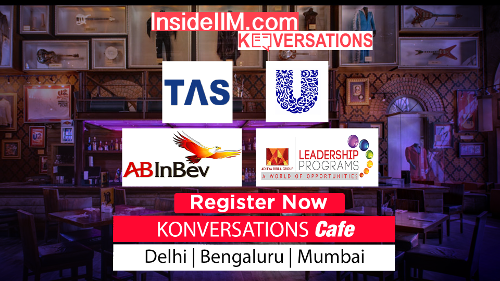 After about ten seconds of pause and looking at everyone, I started with my introduction. (Duh!) Thankfully, soon I was on track and I was narrating a story which I wrote a few years back, it's called 'The Blueberry Hill'. I addressed myself as the protagonist of my story and started to narrate the story. The whole experience was unique to me. I have written several stories in the past but standing and narrating it was something I was doing for the first time.
After about forty seconds or so in the story, I was lost in my imaginary world and so was the rest of my audience. The story just flowed like a water stream, and we were floating on it. The tale of Riya (the female protagonist) and 'I' was something everyone was listening to with utmost concentration. Everyone lost track of time and, by the time the story ended, everyone was drenched in emotions and overloaded with feelings. The loud thunder of claps broke my reverie, and I saw a group of faces smiling at me. Suddenly, the not-so-familiar faces appeared to be like family.
Then was the best part, the feedback round. Most of the feedbacks were good. Some of them pointed out the fact that I was very much engrossed in the story which they liked while a couple of them said the story got extended. Some people said that the time extension was very much required for understanding the story properly. Then came the feedback which made my already good day, even better. A batchmate said, and I quote, "The way you narrated the story shows us that you are a very good person. After listening to your story I can say, we all have fallen in love with you." And there was another round of applause.
We always run behind those big achievements and big dreams ignoring the small gestures which contribute to happiness. Acknowledge these tiny gestures and create your happiness! Wishing you lot of this happiness.
References:
Which ABG company would I want to work for and why?
I would like to work for Idea Cellular Ltd. Being a telecommunication engineer, I always wanted to work in the telecom industry but not entirely on the technical side. A managerial role at Idea Cellular Ltd. will give me an opportunity to fulfill my wish and also will open opportunities for learning and growing to the best of my potentials. I aspire to meet people and experts from industries, gain knowledge and experience from them. Also, I aim to establish myself as a very learned resource in the field of telecommunication. Lastly, I want to meet inspiring people and learn the nitty gritties of my field. All these aspirations will come true at Idea Cellular Ltd.