Crowdsourcing – Quick Bites – Part 3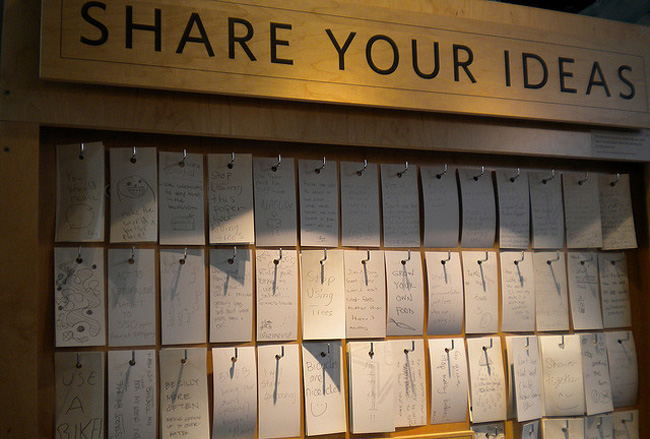 Author's Note: Quick Bites is a series of write-ups on various marketing concepts. I decided to come up with this series to help people understand these concepts better through a few easy to read posts. Any comments or suggestions for the next topic are welcome. Cheers!
Crowdsourcing is the concept through which companies generate services, content or ideas by utilising the inputs of a large group of people external to the organisation. The most frequently used source is the online community of the brand or the company. It helps to gain a diversity of opinions and makes it easy and cost-effective for the organisation to collect consumer preference data.
This is mostly done in the form of competitions or innovation challenges or through brand communities that provide a way for the organisation to learn beyond what employees bring to the table. Crowdsourcing has also been used to develop common goods like Wikipedia.
Some great examples of companies utilising crowdsourcing to generate value through consumers are:
1. My Starbucks Idea
Starbucks launched this platform to help their customers design and innovate products according to their needs and satisfaction. It has been a tremendous success and a source of ideas for products like Cake Pops, free WiFi and Hazelnut Macchiato. Apart from product innovation, this also helped consumers help the company to improve their in-store experience and gauge their involvement levels.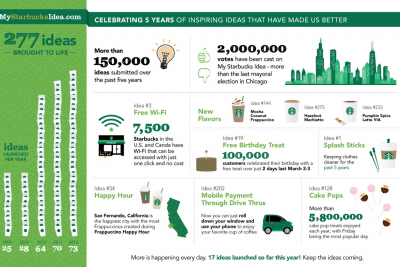 2. Lays
The crowdsourcing platform 'Do Us A Flavour' launched by the company, helped the brand to encourage the customers to come up with new innovative flavours. This helped consumers get involved with the brand through their involvement.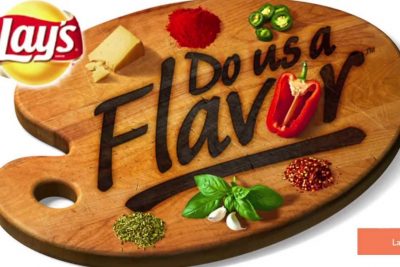 3. Airbnb
Airbnb created their marketing campaign with the help of their customers. They combined videos of different customers' places into one to endorse their brand as authentic and 'just like home'. With this campaign, they not only acquired the authentic image but also saved a lot of money on their marketing spend.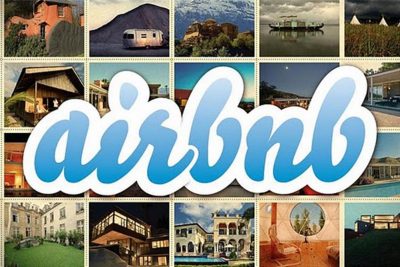 4. Unilever's Foundry Ideas.
It is a global crowdsourcing community that puts the consumers to think on lines of sustainability innovation. It brings together consumers, opinion leaders and other innovators. The ideas that have evolved through this are the ones on Global Nutrition, Reinventing laundry to be less water intensive etc.
You can also check-out the other 'Quick Bites' write-ups through the following links:
1. Understanding Brand Equity
2. Guerrilla Marketing
———
About the Author: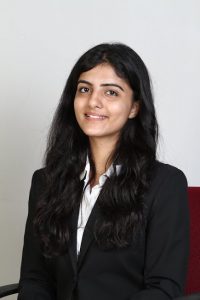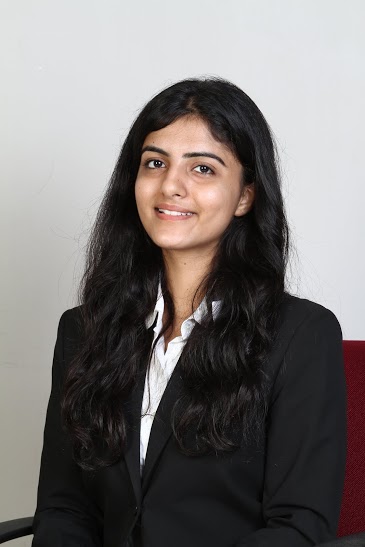 Priyanka is a second-year MBA student at Indian Institute of Management, Lucknow and is a member of InsideIIM's second student team. She is also a part of PRiSM, The Marketing Cell at IIM Lucknow.