Curiosity About 'What's In The Box'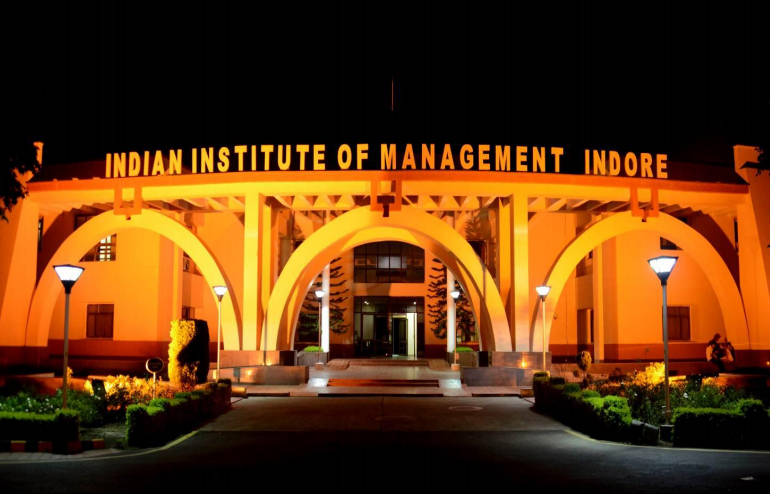 It's already been five weeks for us; the fresher's to have been on the campus. And now without any hesitation, I can answer the frequent question asked by my relatives and friends, "Settle hua kya?" with a confident "YES". Getting selected for IIM Indore was a dream come true for me. But the day I knew about my selection, I had mixed feelings. Being very happy for getting admission in this prestigious institute, I was going to miss the regular weekend visits to my hometown Alibag, just a three hours journey from my office located in Mumbai.
During the initial days of joining the institute, even an extrovert like me acted the opposite. I used to speak to people, but not exactly as I did as a normal person. Looking at the multi-talented and competitive crowd around, I felt a certain amount of pressure on me. The bombardment of lectures, seminars, assignments, batch-meets, club and committees selection pre-processes only made the situation worse.
But after these full of happening five weeks, I don't find myself in that much of a trouble. The extrovert part in me is now coming into the picture, helping me talk to people and befriending them. The competitive crowd around has taught me to be on my toes for every single task, helping me become a better person. I can relate this five week's experience back to the days when I was afraid of swimming. I used to be afraid of getting into the water standing beside the swimming pool. Then one day, I just decided to get into the pool. Although I didn't learn swimming that day, just the fear of it had stopped me from doing so until then.
Thinking will not overcome fear, but action will.
– W. Clement Stone
Initially, with every new pre-process task or assignment, it seemed to be an impossible task to come up with a solution. However, that is not the case anymore. May it be a swimming pool or a completely new task; I have decided to jump in without any hesitation. After all, these are the two years of going out of the way, two years to experiment, to fail at it, to learn from it and to get ready for the real world because standing beside the swimming pool or just looking at the problem is not going to teach me anything. Talking to people around, I have realised that they have gone through a similar experience in the past five weeks and finally arrived with a positive approach of looking towards the problems. We are changing with every new task and every new assignment. Maybe, a better approach towards the problem was learning from the past five weeks. Let's see what the next two years in the box have to offer for us!
Akshay Patil
Currently pursuing MBA from IIM Indore. I have completed my engineering from RAIT, Navi Mumbai. I belong to the city known as Mini Goa "ALIBAG". Being the former Senior Marathi Editor for RAIT THE WALL, I have been writing articles and poems in Marathi. Now planning to pen down my thoughts and experiences in English. Apart from writing, love to read historical books ,go for trekking and capture snaps :-)