"'Customer First' is drilled into our brains from day one" – Shambhavi Singh, Flipkart Star and IIFT alumna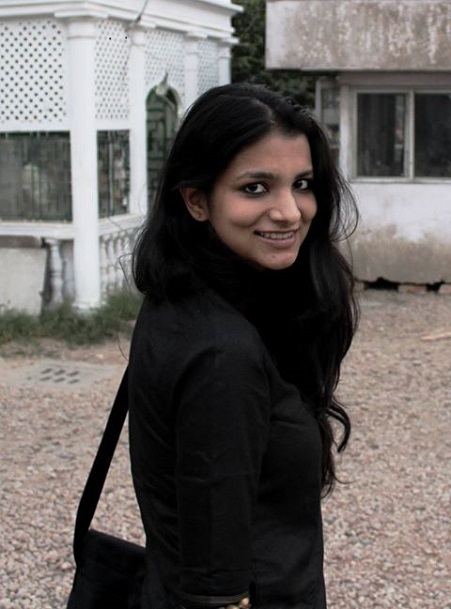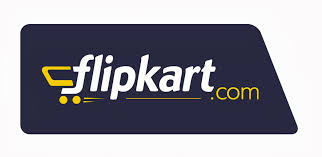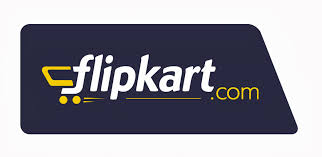 Shambhavi Singh, an alumna of IIFT, Delhi who joined Flipkart as a Management Trainee in the year 2014. In her very first stint in Retail, she got an opportunity to be a part of 'The Big Billion Day'. Our long-time users will remember Shambahvi who wrote the blockbuster story – A Girl in a Business School. Let's take you through our rendezvous with this Flipkart Star.
(This is part seven of this series. For earlier parts of the Flipkart Star Series, click here)
Please share your interview process with Flipkart. Why do you think you were the chosen one? If given a chance to give it again now, what would be the areas you would improve upon?
– For starters, it lasted an hour! And I remember having a very animated conversation with the interviewer. He asked me for recommendations to increase customer engagement for the lifestyle business and gave me free reign to plan it out on the board, which was helpful because I was writing things down, making flow charts and expressed my ideas much better that way. I think I was selected because I kept coming up with ideas (though he kept shooting them down citing feasibility). Being confident and being an "ideas person" is valued in Flipkart. If given a chance, I would relate some of my ideas to learning from my internship (which was in offline retail – POS engagement). This boils down to putting forward your strengths and ability to apply what you know to relevant situations. This was the feedback that I got at the end of the interview.
How has IIFT prepared you for your current role?
– Like all top B Schools (or any educational institute for that matter), the best and most important lessons are learnt outside the four walls of the classrooms. Interacting with some of the best minds, living with them, learning with/from them was my biggest takeaway from IIFT. In both my stints at Flipkart, I have met some brilliant people who love ideas and engaging in friendly debates around them (even better if it's over a drink or two!). To be able to confidently talk to them, seek help and suggestions from them and extend them the same courtesy has been possible because I spent two years doing the same at IIFT.
Flipkart is known for Innovation. What do the employees do to bring the spirit of innovation?
– My manager said at the beginning of my stint "you will be working with business, supply chain and the technology parts of the company, but you will be working for the customer". 'Customer first' is drilled into our brains from the day we enter and it has to reflect in everything we do. Even when working on reducing operational expenditure (my current project), one non- negotiable tenet is: Customer experience must not be hampered. With that condition, we strive to work within our resources and aim to deliver the best experience in the most efficient manner. Everyone works for the customers (the end buyers and the sellers who use our platform) and in that quest the innovations come around.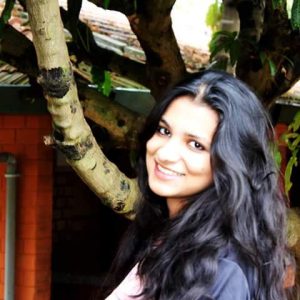 What should the candidates seeking a position in Product Management division at technology companies like Flipkart focus upon?
– I am in this division for a 6 month stint as a part of the MT program and as far as I could gather, the most important thing for a product manager is to have a clear end vision of what purpose a technology product will serve, what problems it won't solve. It is about building a scalable product to match our pace of growth. Apart from clarity of thought, understanding technology (even better if you have a passion for it) and understanding (and anticipating for future) customer requirements and use cases is paramount.
– E-Commerce and technology is a dynamic sector, all players are striving to bring about a differentiated offering for the customer and technology is the enabler for it. Flipkart is the frontrunner in this industry and the aim is to sustain this position by making all processes technology driven. It is a great time to be in product management because every day you are working towards building products and solutions that directly affect/enhance customer experience.
What keeps you motivated to go to office every day?
– The fact that I am doing work that matters. I can experiment and I can voice my ideas and have people consider them rather than dismissing them without a second thought.The work environment is fun and lively, so it never really gets boring.
How have you evolved as a person in the past ten months at Flipkart?
– I have become more responsible and confident than I was earlier. This is because, from the day I started, I was taken seriously, the work that I was given was significant, I was encouraged (by my managers in both stints) to talk and interact with people, freely offer my ideas and expect an engaging discussion about its pros and cons. And, I no longer freak out when I make mistakes because as I was once told "It's the biggest sign that you are trying".
How would you describe culture of Flipkart?
– Culture is the best thing about this company. It's open, fun and inclusive. Everyone that I have interacted with has been approachable, helpful and patient with newcomers. It's a young crowd mostly, so it's easy to become friends and then it isn't too different from college environment honestly.
Please share your most memorable moment at Flipkart.
– Undoubtedly the days leading up to The Big Billion Day. I was working with the retail team of Beauty and Personal Care at that time. We stayed in office till late in the night for almost a week before TBBD, checking offers, getting the bugs fixed and ensuring all was good to go. That was the time I bonded with my team, with other teams and also with my manager and director. I remember not going home and not sleeping a wink on 5th October and I also remember that 8 AM 6th October there was a huge cheering and applause in the office when the sale started and it was absolutely worth it! Senior management was disappointed with the bad customer experience and the complaints. But to be honest, I was just happy doing a triple of our team target for that day. Of course, the next day I got a lecture on how I should be focussing on customer escalations rather than celebrating! 😛
———–
We are doing a series on top-notch MBA alumni from elite B schools working at Flipkart. It would give our readers an idea of what business roles at Flipkart are all about – from Online Marketing, to Product Management and Strategic Alliances etc. Thus was born the Flipkart Stars series, in collaboration with Flipkart. In the Flipkart Stars series, we would be doing a series of interviews with B School alumni with stellar profiles, to find out what kind of careers are possible, and what kind of work people can look forward to when they join Flipkart.
Follow the Flipkart Stars series here
Interview Experiences – Flipkart