Starbucks – Now Available On Demand – Strategy With RS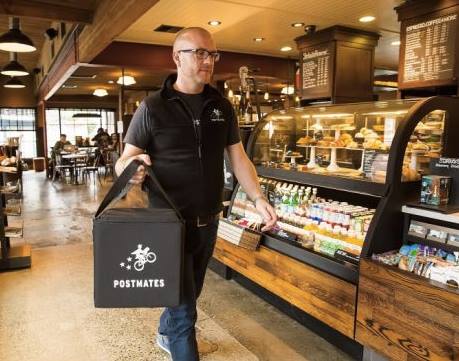 Starbucks is customer (user) led – it takes a decision so that its customers can have their favorite coffee at a place & time of their liking!
Let us start from the beginning.
Starbucks commenced business as a retail store. This meant that a customer, who wished to savour Starbucks coffee, had to trudge to the store nearest to her.
Starbucks realised that many at times when customers were in office they had to deny themselves the pleasure of savouring Starbucks since it was not feasible for them to leave office!
It decided to tackle this 'inconvenience' by introducing the 'Green Apron Delivery' – a customer can choose her building; key in her delivery address & Starbucks did the rest!
But a quest to make Starbucks available 'at an arm's length of desire' indicated that there were many more occasions when customers were – in a stadium engrossed in soccer games; at home spending time with families … even at these locations, they desired Starbucks to be delivered to them.
To cater to this desire, Starbucks decided to team up with Postmates – who looks upon itself as the Uber of logistics. It uses mobile phone applications & their GPS capabilities to match 'excess inventories' with 'customer demands'.
Simply put, a Starbucks customer goes to the site & personalizes her coffee as she would do in a brick & mortar Starbucks store and submits it. The system seamlessly passes the order on to Postmates.
Postmates, through its technology backbone, know where the order has to be delivered. Its system quickly locates a Starbucks close to the point of delivery & passes the order to it.
Upon receipt of the order, this Starbucks store gets it ready as per customer requirements.
Concomitantly, the Postmates delivery person reaches the store, collects it & delivers it to the customer at the requested location.
As in Uber, here also, the customer after placing the order, can track its progress.
Postmates promises to delivery within 60 minutes but usually does it in 30 minutes, amazing the customer.
Business lessons for us:
1 Let me share these equations, attributed to late Professor C K Prahlad – C=1 – serve one customer at a time & G=R – do not own resources … have access to global resources.
2. This is an era of Strategic Alliance – alone you may not be able to serve your customers efficiently & effectively, but in alliance with a partner you can service your customers better – seek out companies with expertise which you do not possess in-house & which they possess; team up with them & you can delight & amaze your customers at marginal cost.
3. Always be User-centric – no matter what the compulsions & imperativeness, the decision should always be made in favor of your users.
4. Under promise & over deliver.
5. No matter what you do & how much you do to serve your customers, there will always be 'one more way' in which you can serve them better. Always be on the lookout to discover it & offer it.
6. Serving the customer is a journey with no finish line.
——–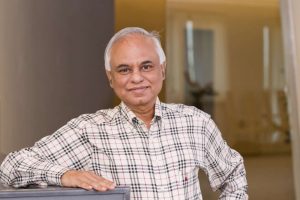 In this series, Rajesh Srivastava, Business Strategist and Visiting Faculty at IIM Indore gives you a regular dose of strategy case studies to help you think and keep you one step ahead as a professional as compared to your peers. Rajesh is an alumnus of IIM Bangalore and IIT Kanpur and has over 2 decades of experience in the FMCG industry. All previous Strategy with RS posts can be found here