'Data Interpretation Was Very Time – Consuming In SNAP 2015 But Not Difficult' – Sadique Jamil (98.5%iler) On How He Cracked the SNAP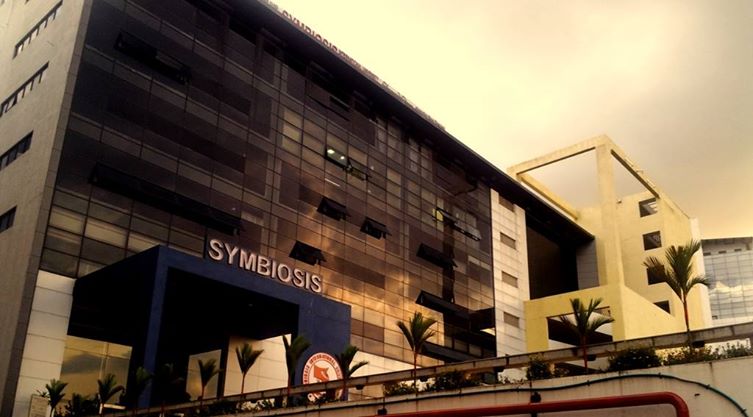 Crack SNAP Better with SIBM Bengaluru
Meet Sadique Jamil, a first year MBA student at SIBM Bengaluru. After completing B.Com (Hons) from Bhawanipur Education Society College, Sadique decided to pursue MBA in SIBM Bengaluru. His hobbies include following football, watching movies and playing the guitar. Sadique scored a 98.5 percentile in his SNAP exam.
Did your educational background help you during test prep? Did it help you in subsequent rounds (WAT-GD-PI)?

I honestly think that SNAP is a test which is designed in such a way that it caters to candidates coming from varied backgrounds. I am a B.Com (Hons) in Financial Accountancy from Calcutta University and I did not find SNAP too difficult. Many believe that a B. Tech student would have an edge over someone coming from a commerce background, but it all boils down to the level of preparation.
My GD-PI-WAT went very well and most of the questions were related to my subjects namely Accountancy and Finance. Also, questions on your work experience constitute the major chunk of the interview. WAT was general and an extract from a movie was shown and we had to write about our thoughts on the same.
What was your strong/weak section and what was your overall test taking strategy?
Verbal Ability and Logical Reasoning were something I was very confident about. I had solved multiple books on LR and most of the concepts were covered during the process. Quant, on the other hand, was my weaker area and I had to put a lot of extra hours on that. My overall test taking strategy was to make sure I solve as many Quant questions that I can and then move on to my strong areas where I knew I could score well.
What was your strategy for individual sections (Quant/Verbal/Data Interpretation/General Awareness/Reading Comprehension)?
Quant is the section where one needs to attempt a lot since you can arrive at the answers quickly and the confidence level while marking the answer is high. During my test, I attempted Quant first, followed by LR, VA, DI and GA.
Once I attempted all the questions in Quant of which I was confident, I moved to Verbal and Logical Reasoning and finished it as fast as I could to have a good amount of time left for the remaining sections. It is again, a section that takes time and you do not really have to attempt all the questions.
Data Interpretation was very time-consuming in SNAP 2015 but not difficult, it all came down to the time management of it. You had to know the questions you needed to skip. I kept only the last 10 minutes for General Awareness, since you either know the answer to the questions or you don't, and it doesn't consume much time.
Since it's a paper-pencil test, does it affect the test-taking in any way? Any specific strategy for the same?
No, it does not. And no, I did not have a separate strategy since it was a pen-paper test. I do feel that a pen-paper test is more convenient but again it is a matter of subjectivity.
What do you think you did right during test prep? What was it that you did right on Test Day?
I took a lot of mock tests before the exam and increased their frequency as SNAP was approaching. Mocks can either make or break your confidence and the odds of the former happening are more. They give you the road-map that you need to follow and to an extent replicate the scenario when you are sitting for the actual test.
On the test day, I decided to relax and did not look at the notes even once. Do something that you enjoy, anything that helps you relax and calm down since it is obvious that one would be a little nervous before such a test.
How did you prepare for the group discussion? What was the topic and how did you tackle the GD round?
The group discussion was based on a movie clip that was shown to us. It was a scene from Namesake and the topic that was given to us was "Are we losing our traditions and culture to the west?"
We had a GD group of 10 people and it was moderated in such a way that everybody got a chance to speak. I personally felt I did well in the GD and spoke a lot, brought in new points and tried to give a direction to the group when I felt that they were diverting from the topic. We all know that we get those extra brownie points for leading the group.
What resources you used to refer while preparing for the group discussion?
Newspaper reading is the best way you can prepare for a group discussion. You can't really prepare for an abstract topic and any random video that you may be shown during the process, but then someone who is aware of the current events and happenings would be much better off.
How was the interview experience like? What was your preparation strategy and how did the interview turn out to be?
The interview experience at SIBMB was amazing. I was blown away by the beautiful academic block of the campus while I was waiting for my interview and to be honest, I was a little nervous too, and why would I not be, the best minds from across the nation were sitting right next to me, competing for the very thing I wanted, SIBMB. But my nervousness was good, I believe, since it brought out the best in me.
My strategy for the day was to make sure I had the details of my Resume at the tip of my finger since a lot of questions are based on the resume. Having work experience means, a lot of questions are asked about the organisation you've worked for and your role when you were a part of it.
I had a very good interview and a lot of questions as expected were based on the Resume. Also, a few general awareness questions were asked which luckily, I was able to answer. The interview process is not very intense, the panellists help you out if they think you are straying away from the point and there was no grilling as far as my interview was concerned. GD-PI-WAT experience, overall, was one experience to remember.
SIBM Bengaluru
Ever since its inception in 1978, SYMBIOSIS has been synonymous with progress. The trend of progress has been continued by setting up of SIU's first campus outside Maharashtra at Bengaluru in 2008. SIBM Bengaluru is now one of the leading B-Schools of the country. The focus, now, is on matching global standards of management education. SIBMB instills a work culture which is unparalleled among various institutions. It provides a holistic approach to management which goes a long way in creating a dynamic identity. Vibrant student associations and committees complement the program with a number of activities involving institute-industry interaction.