A Day In The Life Of An SPJIMR Student – Nihar Mehta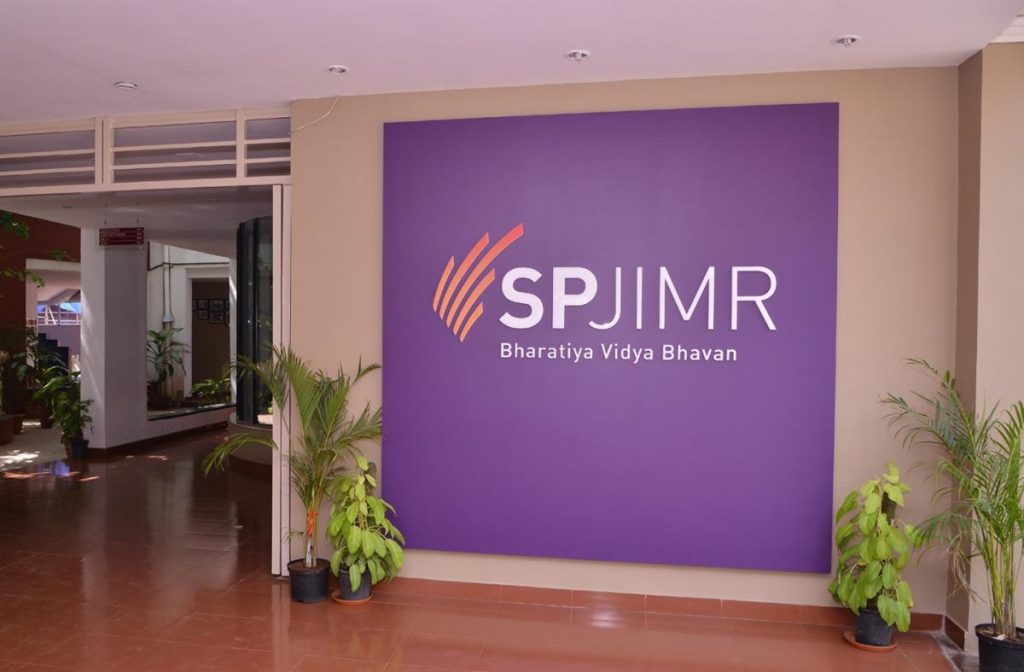 It's 9:30 am. The alarm whirs me awake from a deep slumber. After 4 rounds of having 'snoozed' ahead, I finally decide to get myself up. Looking around I see, while one of my roommates is still enjoying his much-deserved rest, the other is already out and about. As is the ritual, a quick prayer goes up and I turn to my phone. Going through all the emails and messages, I forage for the urgent deliverables. Suddenly, a childish glee runs across my face. I recall what awaits me in the next hour— Dean Sir's lecture on 'Learning to Learn'. With no time to waste, I spring out and get going.
The balmy green pathways, a beguiling lake and the chirruping birds usher us as always from our hostels to the academic block. We settle down in our seats and then, one of the most enriching pedagogical sessions I've ever attended unfurls. The topics covered, like double-loop learning, growth mindsets, benchmarking, etc, which are elementary yet so powerful, were a revelation to us. The session concludes, and we break for lunch. With the Macro Economics quiz looming large on our heads, we all quickly grab a bite and start discussing in our peer groups. Even after brooding over the Phillip's Curve till wee hours of last morning, the concept was still not clear. A friend who had a better hang of it, quickly takes an adda for us before the invigilator asks us to disband; it was time already. Now, I won't comment on our attempt was (it may range from mildly satisfactory to wholly disastrous) but what I will say is that we couldn't help but marvel at the design of the test— only current real-world applications of the theories learnt, no scope for using any short-term memory retention techniques that we Indian students are so adept at!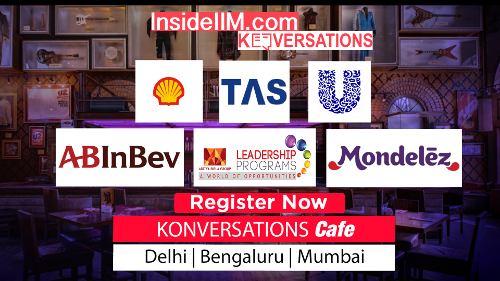 After wrapping up the classroom activities for the day, I proceed towards the hostel where my committee members and I have an event to conduct. The Sports Committee, part of the Assessment and Development of Managerial and Administrative Potential (ADMAP) program at SPJIMR, was organising the Carrom and Chest Tournament '18 and it was to go on floors (literally) within the next few minutes. After arduously planning the event by considering the academic calendars of all programs, we could not afford any delays. Thankfully, all the logistics were premeditated, and all permissions were in place. All we needed to do was setup the arena by procuring all the sporting equipment from the inventory room. The event proceeded with much fun and frolic, but it was not until 11 pm that it wrapped up. My mind was ruminating about the tasks that were yet to be accomplished, all this while.
Soon, I rush back towards our academic bloc. My academic group had already started debating on how we would present our Financial Accounting project tomorrow. We deliberate for some time and finally fixate on the quirkiest idea. The setup would be of a group of elderly, retired friends who are fretting about their savings and consider investing in one of the two top FMCG firms. All of this while they do yoga in a park! Convinced that it'll work we start stitching our financial analysis and recommendations into the dialogues. After completing our practice (and proving to onlookers that we had gone total bonkers) I set out to join my co-participants for an eminent corporate competition. Our ideation, primary research and initial draft were done. What we needed to do was polish our work by incorporating the insights of our professor who was working closely with us despite her demanding schedule. We prodded each other on and strove to make the submission that we could be proud of.
Content, I return to my room. It's 3 am in the morning. I have my visit for Abhyudaya (again one unique initiative by SPJIMR where we students get the opportunity to coach and learn from bright underprivileged kids whom we call Sitaras) later in the day. I prepare for this session for a while and finally hit the sack.
But before I doze off, a fleeting thought runs through my mind: despite these overtly long hours, the constant sleep deprivation, the thrust to multi-task, the hustle and the grind, all I can feel, is grateful. Grateful, for the chance to learn from the best. Grateful, for the myriad of opportunities that I am provided with every day. Grateful, for the joy of collaborating with friends and toiling together. I realized that I never minded this throb, this tug and this disquiet— it gave me a sense of achievement, a sense of contentment. For it is only through the window of challenge and perseverance that growth trickles in. And I know for a fact that every day here, I grow. I know for a fact that every day here, I go to bed richer.
Nihar Mehta
PGDM Candidate 2018-20
SPJIMR, Mumbai