Deepakk Goyal and Passion Greens: The Future of Indian Farming?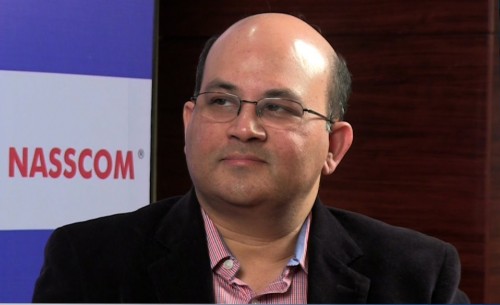 This was a few years ago at IIM Bangalore. I was looking for some articulate IIMB alumni who could speak to our students to give them an alternate perspective on careers. One name that quickly came to mind was that of Deepakk Goyal. I knew he had done a few different things – undergraduate studies in the United States, a longish stint in his family's trading business in Kolkata, a late MBA at IIMB where he was one of our mature students (and unlike almost all the others, already married with kids), and then a stint with private equity.
But I was totally unprepared for what was to follow. When I got through to Deepakk on the phone, he told me that he had become a farmer in Central India, near Indore. And, that farming was his new passion, what he would be following in the years to come.
Deepakk didn't figure in my thinking for some time thereafter till I moved to Indore in January 2014. I was trying to discover any connections and contacts in the Malwa region and then I suddenly remembered Deepakk. We spoke soon after I moved to Indore, but didn't actually meet till the Global Investors' Summit in October.
Deepakk's Farm
I had somehow got it into my head that Deepakk is into organic farming. Maybe because I couldn't imagine him doing anything humdrum and, from all reports, organic farming is very challenging though also remunerative. When we finally visited him at the end of December, I realized that I was right about Deepakk doing something far from the ordinary, only it doesn't have to be organic farming for it to be exciting.
The topography can change rapidly in these parts of MP. As we drove down the Khandwa Road, past the construction site of the new IIT at Simrol, and across the short Ghat section a little further down, accompanied for stretches by the huge pipeline carrying Narmada water, there are long green stretches. You actually cross the Narmada at some point. The Narmada is one of the few Indian rivers to retain its glory as we found to our delight during our earlier travels in MP to places like Maheshwar and Omkareshwar. Seeing the fertile stretches in the vicinity of the Narmada, I expected to see Deepakk farming well-irrigated land.
But, we were soon in for another surprise. As we waited by the side of the road a few kilometers beyond Sanawad town for Deepakk's wife Shilpa who was following us some distance behind on the road from Indore, we saw dry, barren land. We turned left off the highway and followed Shilpa on a dusty and winding road till we reached Deepakk's farm in village Gunjari.
And, what did we see here? A small farmhouse near the gate with a few tiny rooms on the ground floor and a kitchen and covered verandah space on the first floor. Rows of pomegranate plants neatly running away on a large expanse in front of the farmhouse. And a huge open tank of water close to the farmhouse.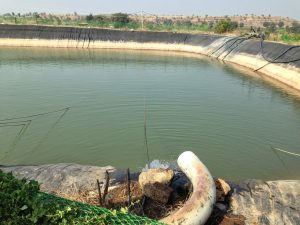 The Indian Farmer: A Major Risk Taker
Most people who have grown up in cities have a romantic notion of farming, shaped by movies and books. Indian folklore shows the Indian farmer anxiously waiting for the monsoon rains, benefiting either from the monsoon's bounty or ruined by its failure. The farming story has typical villains like the usurious moneylender waiting for the crop to fail so that he can possess the farmer's land.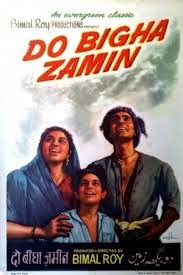 In recent years, the rash of farmer suicides in Andhra Pradesh and Vidharbha has made many of us more aware of the complexities of farming. Higher returns have induced farmers to embrace cash crops, but the risks have also increased as investments are higher and farmers become more dependent on credit to finance this investment.
I remember someone once telling me that the biggest risk taker in our country is the Indian farmer. This was in the context of Indian entrepreneurs being risk-averse!
I can't recall the exact content of his thesis, but one of my seniors in the doctoral programme at IIM Ahmedabad, SJ Phansalkar studied the risk-taking behavior of Indian farmers. Phansalkar himself went on to become a distinguished academic and author, and in recent years has worked for the Tata Trusts.
The Challenges of Farming
Well, all this esoteric discussion on risk-taking in farming became live and real when Deepakk told us about the challenges he has faced in the last few years. Several things can go wrong – insects, pests, animals, fungi, diseases of various kinds – any of these can unexpectedly ruin a crop. Market prices are unpredictable as they depend on demand and supply in a particular year across markets.
But Deepakk has learnt, even if the hard way, how to overcome these adversities. Some things I took away from our visit – each crop has its own idiosyncrasies and hence understanding a particular crop in all its details across cycles becomes important; expertise is fragmented and often tainted by the commercial interests of different sellers who are only interested in hawking their products; yet, there is scope for experimentation if done with careful monitoring.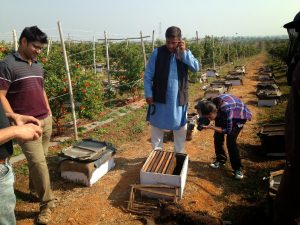 Deepakk's farm reminded me of what I saw on my visits to Israel – healthy looking plants growing in a barren landscape. In fact, Deepakk is very much like an Israeli farmer, totally committed to what he is doing, using technology intensively but thoughtfully, and fiercely protective of his efforts. He uses drip irrigation and soluble fertilisers to control the use of water and at the same time ensure that the plants get the nutrients they deserve.
The Future of Indian Agriculture
Deepakk's advantage is his ability to invest capital and use technology and at the same time manage the risks involved. What we got at his farm was a glimpse of what Indian agriculture could look like in the future. It's romantic, but in a different way from what you would see in an old Hindi film. What's not clear in my mind is how the transition from the old to the new will happen…and how we will manage the social upheavals that are bound to accompany such a change.
Rishikesha Krishnan
(The author is the Director of IIM Indore. Previously, he was the Professor of Corporate Strategy at IIM Bangalore. He received the Thinkers50 innovation award last year. He is the writer of 'From Jugaad to Systematic Innovation: The Challenge for India' and co-author of '8 Steps to Innovation'. He blogs on  http://jugaadtoinnovation.blogspot.in/ )
We are privileged to begin a new weekly column titled  'Jugaad to Innovation' by Prof. Rishikesha Krishnan, Director – IIM Indore.
(This work was originally published here)
Read everything about IIM Indore here