Delphique 2017 – MDI Gurgaon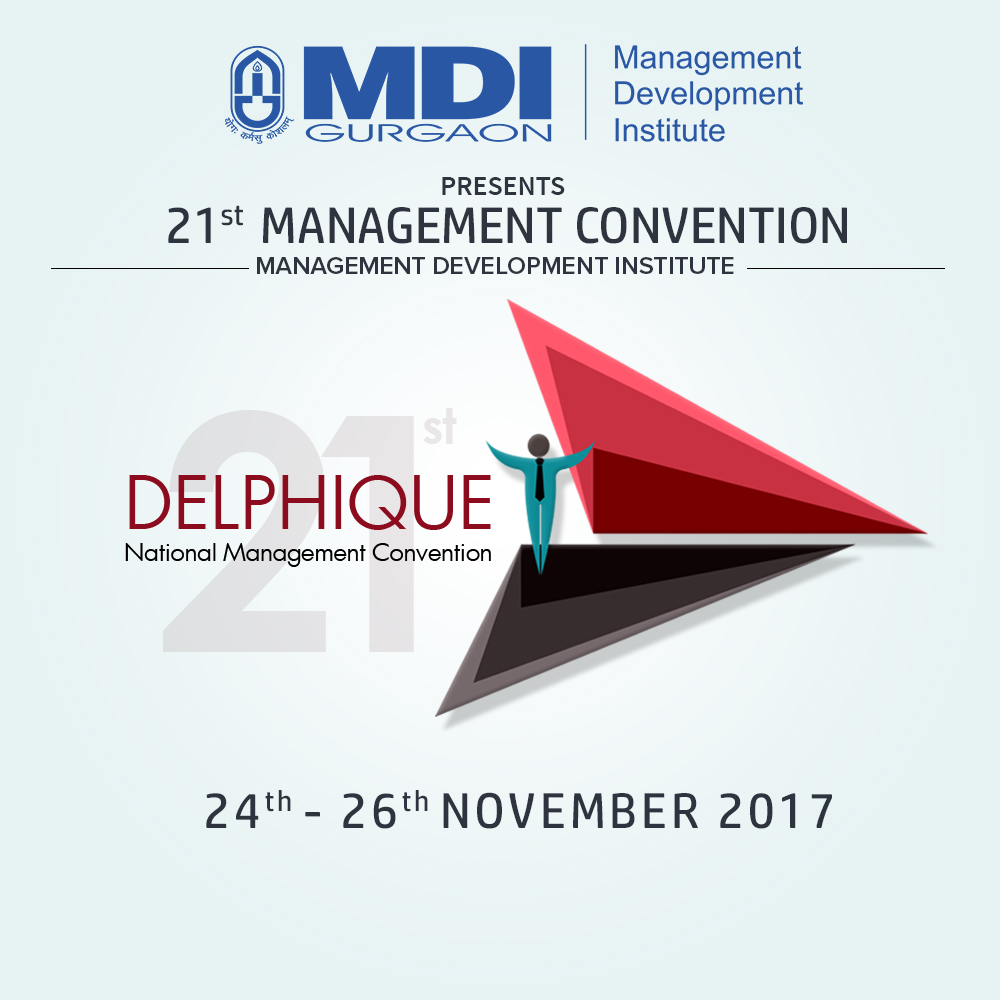 Hi,
Greetings from Delphique, MDI Gurgaon!
What is Delphique?
Delphique is the Annual National Management Convention of Management Development Institute (MDI), Gurgaon. The convention brings together more than 70 corporate leaders from different management backgrounds and thus ensures an enriching learning experience for all involved.
Presenting the 21'st edition – Delphique 2017
Now in its 21st year, Delphique 2017  is being conducted from 24th – 26th November 2017.
This year, Delphique has signed up with Ogilvy & Mather, Flipkart, EY, Michael Page, Willis Towers Watson, CatersPoint, Equirius, Moglix, SBI Caps, Wills Tower Watson, Kantar Millward Brown, Michael Page for research panel discussions. The objective is to organize a three-dimensional confluence of Industry, faculty & students to think differently and solve effectively.
Please find attached a list of the discussion topics of the research panel sessions for Delphique 2017.
Why attend the Delphique Knowledge Partner sessions?
•Discuss contemporary business problems with industry experts and one-on-one informal interaction with CXOs/Senior managers
•'May the best question win' – Top 2 participants who ask the best question on the research topic takes home a cash prize of Rs.500/- + certificate for every session – Prepare well!
• Opportunity to engage with MDI fraternity and other b-school students
Session outline
Introduction to panel (10 minutes)
Presentation (20 minutes)
Questions and answers (10 minutes)
Special Note:  Tea and Snacks will be served post the session!
Hurry! Book your seats today.
Registrations open at daretocompete.com.