A Detailed Action Plan For The Verbal Section – CAT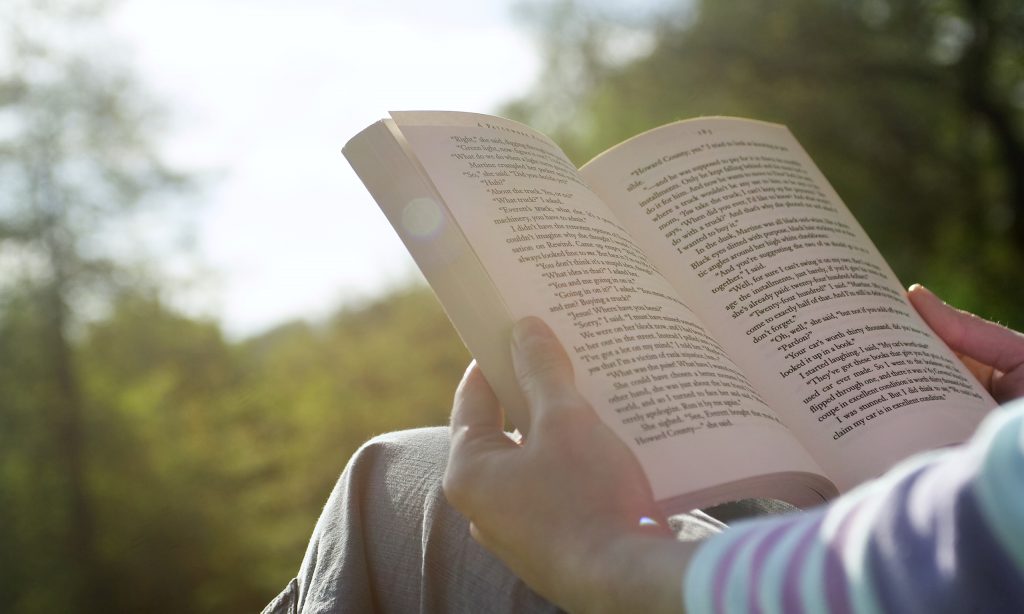 PART A – Understanding the Verbal Section
6 Building Blocks of Verbal Section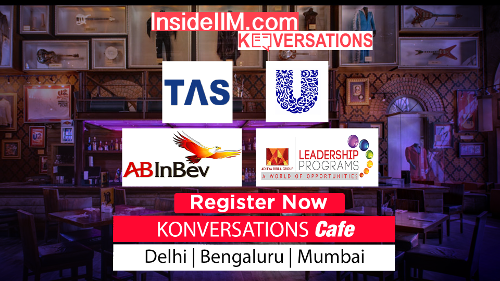 (First 3 blocks – RC, Parajumbles and Summary/Assumptions/Inference) are particularly important for CAT. The other 3 can be called 'add-on modules' to cater to other exams like NMAT, XAT, IIFT etc)
A Few Basic Ground Rules
1. One needs to be comfortable with all the 6 Building Blocks mentioned above to do well on the entrance exams. E.g Critical Reasoning is asked in XAT. RC is extremely important across all exams. SNAP & NMAT tend to focus on Grammar & Vocabulary. While one may have a few 'strength' & 'non-strength' areas, one should not completely avoid a particular area during the preparation phase.
2. Only Grammar involves studying concepts in great detail. Rest of the topics are based on natural aptitude and/or practice. If you haven't done Grammar concepts well, please brush your concepts for the following topics –
Subject – Verb Agreement
Tenses
Pronouns
Modifiers
Parallelism
Punctuations
Use of Articles
3. It is important to stay in touch with all the 'building blocks' by solving a few questions of each type at least once a week.
4. While learning Vocabulary is important, it is not the 'end all' of Verbal. All exams (except NMAT) have moved to testing contextual usage of words rather than testing memorized words
5. I am a big advocate of regularly reading editorials & of reading (as a hobby) in general. There is a strong correlation between reading habits & language skills. However, given that CAT 17 is only 60 days away, I would want you to prioritize question-solving over reading novels i.e (Never say – I did not solve RCs because I was busy reading the latest best-selling novel). Reading editorials daily as a practice must continue. Ideally, reading should be considered as a hobby and not to be mixed with Verbal Preparation at this stage 🙂
Understanding CAT 2016 Verbal Section Pattern
In CAT 2016, 34 Verbal Questions were asked. Out of these, 10 questions were non-MCQs.  Break up of the Verbal section was –
Topic
Number of Questions
Comments
Reading Comprehension
24 (5 passages . 3 Passages with 6 questions each. 2 Passages with 3 questions)
Passages were of easy /medium difficulty.
Assumptions, Inference, & Summary Questions
3-4
Questions were tricky. Paragraph swere pretty long and dense
Parajumbles
6-7 (3 questions (5 sentences each)were to be arranged in order and no options were given.
4 more questions were on ' Odd Man Out' type.
Trickiest part of CAT 2016 Verbal section
Total
34
Good Attempt : 28+
90 %ile score : 54 (scaled score)
Notable Trends
Absolutely no questions on Vocabulary & Grammar.
With 5 passages & Summary questions, there was a lot of content to read. Aspirants have to read around 2500+ words in the Verbal section alone!
Possible Changes to Verbal Section (CAT 2017)
Comeback of 2-3 Vocab Questions & a couple Paracompletion questions at the cost of a few Parajumble/ Summary Questions.
*Though these changes have a low probability of occurring, it is better to be prepared for the same.
Part B – The Actual Study Plan (6 weeks starting from 15th Sept)
The suggested plan will take 90-120 mins a day (depending on speed & current comfort levels) – This is the ' de facto plan' I would request you to follow.  I would suggest you look at it as 90 mins of Verbal a day. Along with topic-wise prep, the plan also includes time to be spent on sectional tests and Full-length Mocks.
Working professionals with very little time on hand can modify the plan to suit their time availability. Indications for the same have been mentioned as Plan B. It will take 6 hrs a week.
Suggested Methodology:
Most people find Verbal Preparation a little vague and have no clue about how to "exactly" prepare for Verbal. To avoid the confusion, I have suggested a very precise structure instead of laying a general plan . So, instead of saying Learn words daily, I have mentioned 'learn 15 words daily from an app named 'Quizlet'.
I would want you to practice all the '6 building blocks' every week. Doing 25 RCs at a stretch and then not solving RCs for next 6 weeks is not the best way to prepare. Verbal is about ' staying in touch' – even the best sportsmen get rusty if they haven't practised for a while – we are mere mortals.
I would suggest that you do all your practice as timed-tests. The only exception is when you haven't practised a particular question type at all. In that case, for the first 2 weeks, do not time yourself.
The exact student pattern: Let's do this with an example. I have asked you to solve 5 RCs at a time in 40 mins. So, select 1 set of 5 RCs and solve it as a test for 40 mins. It is possible you were not able to solve all questions – now give yourself extra time to solve the remaining questions (say 15 more minutes). Immediately score yourself and check the explanation. So, ideally, one RC lap (of 5 RCs) will take around 70 mins (solving time + extra time + checking answers). Please follow the same approach for all question types.
When you solve questions, please maintain detailed records of the same. Some statistics you can capture – number of attempts, scores, accuracy %. This will provide quantitative evidence of progress and will really help you strategize when you start your Mocks.
It really pays to have a detailed day-wise schedule – E.g. you must know that if it is a Monday, you need to have 1 lap of RC + 1 lap of Vocabulary + 10 words. This saves a lot of time spent agonizing over 'what to study today'. So, review the study plan and create a daily plan for yourself.
Most of the coaching institutes would have started their test series and rightly so. I would say solving 15-20 Mocks is more than enough. Writing 2 Mocks a week starting 15th Sept is a good plan.
Suggested Verbal Study Plan
Building Block
Plan A
Plan B
Notes
Reading Comprehension
Take 5 RCs in 1 lap. Solve as a sectional test for 40 mins. 2 Laps a week.
(Each Lap is approx 75 mins)
Take 5 RCs in 1 lap. Solve as a sectional test for 40 mins. 2 Laps a week.
(Each Lap is approx 75 mins)
Solve RCs based on history, philosophy and Science. Use Previous CAT RCs. Typical Questions are – primary purpose, & inference of the passage.
Grammar
Each Lap is 15 Questions in   15 minutes. 2 Laps a week.
Each lap will be 30 mins
Can reduce each lap to 10 questions and 20 mins. Stick to 2 laps a week.
Once you know basic concepts, focus on question solving. Grammar Theory is vast and studying entire theory is not the best utilization of time. CAT focuses on Usage and not obscure rules of grammar.
Parajumbles
1 Lap is 10 Questions in 20 minutes. Do 2 Laps a week.
Each lap will be 30 mins.
Stick to 2 Laps a week.
Please practise without options. I really think you need to master this and ensure 80-85% accuracy. Make sure you are solving ' Odd Man Out' questions too.
Vocab
Fill-in-the-Blanks : 15 questions in 20 mins- twice a week. Each Lap is 30 mins.
Learn 10 words a day
Each Lap can be reduced to 10 questions and 20 mins. Continue with 2 laps a week.
Suggested Apps to learn words with example sentences  – Quizlet / Memrise/ GRE Pixnary.
Level 1 : complete barrons' list of 333 High-Frequency words.
Level 2 : Complete Barron's List of 800 Words.
Assumptions, Summary & Inference
(SIA for short)
10 questions in 20 minutes. Do 2 Laps a week. Each lap will be 30 mins.
Stick to 2 laps a week.
Critical Reasoning
(Strengthen/Weaken/ para Completion and other types)
8 questions in 20 minutes. Solve once a week. Each Lap is 35 mins.
Can be dropped for now. Please add to the list once CAT is done.
Important for CMAT, XAT. Basic Questions from GMAT will be an excellent source for the same.
Verbal Sectional Tests
(all topics of Verbal)
1 Sectional tests per week. 34 questions in 60 minutes. Followed by detailed analysis. Each lap is 90 mins.
Stick to 1 sectional test a week.
This will help refine your test-taking strategy.
| | |
| --- | --- |
| Sample Day-wise Plan to implement above plan | Time allocation |
| Day 1, 4 : Learn words  +RC Lap + Vocab lap | 100-120 mins a day |
| Day 2, 5 : Learn words +Parajumbles + SIA + Vocab Lap | 90 mins a day |
| Day 3, 6 : Slots to write Mock + Analysis time | 3 hrs to write + 2 hr to analyze |
| Day 7 : Verbal Sectional test + CR Lap | 100-120 mins |
Master tips (topic-wise)
Reading Comprehension: It pays to read editorials from reputed sources like Hindu, Huffingpost, New Yorker, The Sun, The Tribune etc. The passages are often taken from international sources. (here is an editorial that appeared in CAT 16 as a passage)
It pays to have some background context of some writers/philosophers/topics that appear in CAT quite frequently. E.g. Theory of social contract, Nietzsche etc.
Parajumbles: While solving odd man out questions, go to the original source of the question and try to understand in detail the structure of the paragraph – understanding how/why do the other sentence are a part of the same paragraph – how exactly was the answer not of the same theme as the remaining sentences.
Vocab: While solving Fill-in –the Blanks questions, please look up the meanings of the all the words that appear as options. Also, know how to eliminate options basis logic even some words are not known.
Sectional – test / Mock test strategy
Assuming CAT 17 has the same structure as CAT 16, a good allocation would be 40 mins for RCs and 20 mins for Verbal Ability. If you cannot sustain RCs for 40 mins, try breaking it up into 2 parts of 20 mins each. (20 mins : RC – round 1, 20 mins : Verbal Ability, last 20 mins : RC Round 2). Since verbal Ability part has no negative marking, you should be attempting all 10 questions in allotted 20 mins.
Verbal Action Guide is an initiative to help CAT aspirants who do not have access to quality mentors – either due to geographical reasons or due to wrong selection of coaching institutes 🙂
Hemang Panchmatia
Hemang Panchmatia (MBA from NMIMS, Batch of 2005) Co-founded CREDence Academy in 2010. CREDence is now a part of ENDEAVOR Careers, India's premier CAT coaching institute. He has trained 5000+ students in the last 9 years. With 10,000 hrs of Verbal teaching experience, he is well-known among students for simplifying Verbal and making it 'solvable'.  He is credited with bringing structure to Verbal Preparation and students vouch that Hemang Sir's '90 minute Verbal-a-day' approach really works. Hemang also has 4 years of Corporate Experience in Financial Services Space.