Dhandha – IIM Kozhikode Style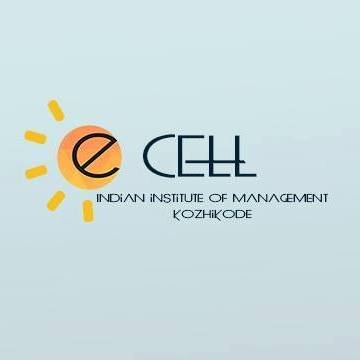 "I shall be telling this with a sigh
Somewhere ages and ages hence:
Two roads diverged in a wood, and I—
I took the one less travelled by,
And that has made all the difference"
Entrepreneurship is imbibed in MBA students across the country's best B-schools. To support this, E-CELL IIM Kozhikode organized a fun "One-day Entrepreneur-Dhanda" event on a Sunday.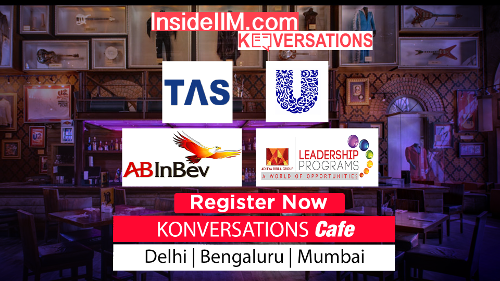 Report Credits: Entrepreneurship cell of God's own Campus
Ideas take birth every second everywhere, but very few of them pass the test of time. The E-cell at Indian Institute of Management, Kozhikode decided to harness such nascent ideas to create an entrepreneurial platform for its students where they could put to test ideas, theories, and concepts they learn in the classroom and at the same time make a quick buck.
This year for the first-time E cell organized a unique event "Dhandha", a real-time business execution competition to jolt students out of their beds on a lazy Sunday and help unleash their innovative streak.
The event followed the format of a business execution tournament whereby teams were given an opportunity to implement their B-Plan in real time with the constraint of fixed duration and investment. The theme of the event was "1-day entrepreneur" and saw overwhelming participation by 60 students organised into 7 teams and funded by 17 investors.
The event was executed both indoor and outdoor areas where the team targeted audiences in Kozhikode.
A total investment of 10,000 INR was given to the teams with 1500 as a part of expenses coverage. The teams managed to make 50,000 INR. The investors were able to earn more than twice the amount invested by them. It was a pleasure to witness the teams strategise an eclectic range of events and market them actively to pique the interest of their batch mates.
In one instance, a team decided to leverage their photography skills by selling candid pictures of children playing at the mall to parents who were more than happy to shell out a whopping sum in exchange of these memories. Other resorted to more traditional ideas like setting up food and mocktail stalls and some opened up lottery driven gift counters and one-day beauty services. The non-participants too enjoyed themselves thoroughly.
In the words of one student: –
"It was one of the most fun-filled Sundays on Campus. I got myself a spa and won a couple of posters for my room! Definitely worth it"
The event ended with the declaration of the winning team "Risk Lover" by Mr. Keyoor Purani, Executive Director- IIM K LIVE and Mr. Amit Jain, GM- IIMK LIVE. The Winning Team bagged the Cash Prize of 15,000 INR tagged with Certificates.
Vision behind the event Dhandha was "If students' feel that their Idea is the best and funding is all that's needed to turn them into reality, come and simulate your idea as a one day entrepreneur" and IIM Kozhikode E-Cell Team prides itself on providing a 360 degree, holistic experience to the entrepreneurial spirits on the campus.