'I drove a self-designed racing car at Silverstone circuit in UK' – Dhruv Kant Goswami – Best50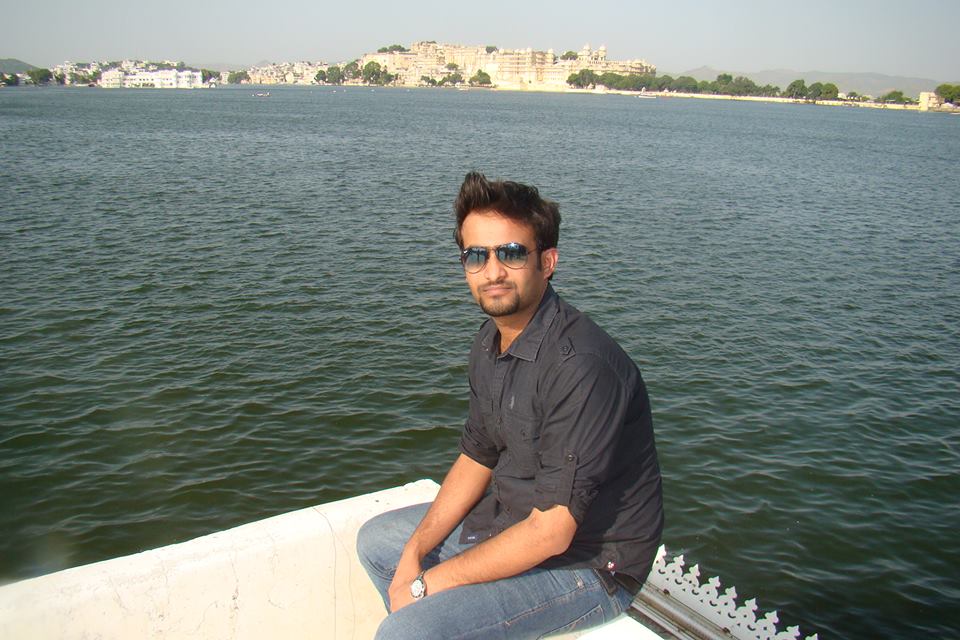 Dhruv has been chosen as one of the top 30 most employable candidates across schools and programmes in India for the Class of 2015. He has one of the best 30 profiles among the 66 final round candidates who participated in the Best50 competition. The final 30 were chosen based on a combination of scores for the write-up below and the candidate's resume.
What have you done at your business school which makes you stand out from the crowd?
I encroached the territory of commerce graduates and emerged successful.
I entered IIM Indore with an open mind, not knowing which stream I would specialize in. During the first term, I realized my interest was in accounting and finance and discussed the same with my friends as a future career option. The only response I always got was that it was going to extremely difficult for me since companies prefer students that have prior knowledge in that field (the commerce graduates!). Nevertheless, I decided to pursue finance and would like to say with all humbleness that I have been successful (so far).
I realized that I had gained a name for myself when the next PGP batch (2014-16) came in and one junior said this to me-
"No matter which senior I approach for advice and feasibility of pursuing finance after an engineering degree, they tell me to approach you."
What have you done in your life that you are the most proud of?
Driving a self-designed racing car at the Silverstone F1 circuit (UK) where greats such as Ayrton Senna have raced.
I became a part of this team (Defianz Racing) during the 2nd year of my engineering course and rose to the position of the head of suspension division within a period of about 3 months. Right from designing the parts, procuring raw material (including international sourcing), manufacturing the parts and assembling them, I was responsible for everything. By implementing 2 major changes over the previous cars, I saved about Rs. 10,000 for the team and improved the performance of the car (theoretically, it could now be driven at speeds of up to 240 km/hr from an earlier max of 200 km/hr)
If there was one good aspect about your school that you could take back after you graduate? 
Apart from immense business knowledge and the practical outlook towards life, IIM Indore has given me loads of good friends over the past 2 years. One thing I dread about moving away from my B-school is losing contact with them.
So, if I could have all my great friends around me even after passing out, it would be the best case scenario.
If there was one thing that you could change about your business school, it would be?
The location of the institute.
I would have liked it if the institute would have been within the city rather than being 25 km away from it.  Due to the constraint of time in a B-school, it was practically not feasible to go and conduct market study as much as I wanted to during the past couple of years. As an illustration, I would have liked it a lot more if I could go and talk to retailers after a case on multi-brand retail was discussed (etcetera); but it was not possible because of the institute's location and the amount of time it takes to reach the city.
If you had to open a rival social network to Facebook, what would it be like?
According to me, one of the most important aspect in social networking is to include as many services as possible so as to attract the most number of people (cutting across all market segments). Facebook does this by including gaming, instragam and the likes.
What I would do is use other popular services to lure away customers. One the ideas that comes to mind is to collaborate with e-commerce websites (amazon.com), Q&A websites (Quora) and travel websites (expedia) to offer better deals to people based on some parameters (such as average time spent on the website, average number of likes on their photos, content shared etc). This strategy should work perfectly by just keeping a check on the number of fake accounts.
Who are you – Express yourself
One who strives for excellence.
I have tried my hand at a vast number of fields in my life. Inspecting retrospectively, I find only one thing in common across all these experiences – I always wanted to be the best. Illustrating a few:
Automobile enthusiast – Drove a self designed racing car at the Silverstone F1 racing track.
Finance enthusiast – Member of the in house mutual fund at IIM Indore and representing IIM Indore in the CFA institute research challenge.
Playing table tennis – Got my school the zonal winner award.
Playing cricket – Played for my school at the zonal level.
Reading novels – Editor of my school magazine.
Event management (technical fest) – Introduced an entirely new event and received a great response from colleges across National Capital Region.
Education – Consistently among the top rankers at all my institutes (School, graduation and post graduation).
Meet the rest of India's 30 Most Employable Management Graduates from the Class of 2015 here