Different With Defiance – IIM Kashipur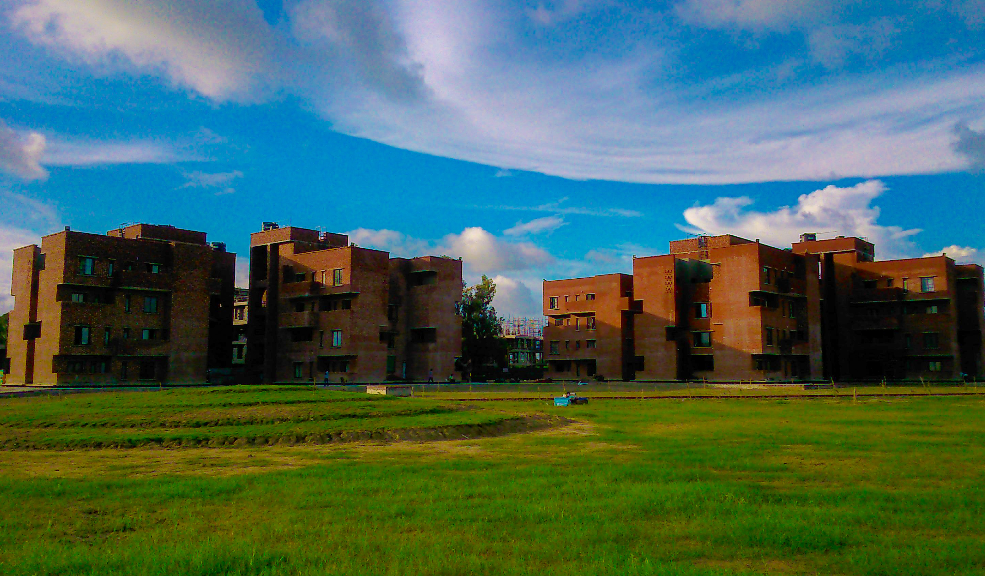 Being the first IIM in a suburban area, makes it second to none. It may not be well connected with other major cities of the country (like other IIMs) but its proximity to nature has its own perks. It carries a wild side in it along with the sophistication of any great B-School. Situated at some 1 hour driving distance from Jim Corbett National Park, students take pride in being known as 'Cubs of the Corbett'.
Not just one, there are many factors which make our brand-new campus (some construction still going on) unique and one can count them easily on his/her fingers. Some of those factors are discussed below: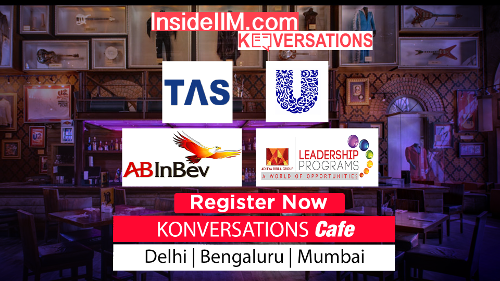 Location: To surprise of many, location is one of the prime factor which makes IIM Kashipur quite unique amongst other B-schools. The foundation stone of the lush green campus spread in 200+ acres of area was laid in year 2011 in the city of Kashipur in Uttarakhand which is known as Devbhoomi (The god's very own land). With tourist spots like Corbett National Park, Nainital and Rishikesh in its vicinity, it goes without saying that the campus offers a natural ambience to its students. Long weekends are usually spent at some distant hill station like Mukteshwar, Binsar, Auli etc. For many folks, it brings their first encounter with the snow and Himalayas. Fog covered buildings during winters and a vast stretched sky full of clouds, changing shades in almost every hour forming peculiar patterns, during spring usually brings out the hidden admirer of the natural beauty which people generally missed in the big cities. During summers, green grass of the fields glistens in the bright sun blazing in the cloudless sky followed by the monsoon, which makes the campus more picturesque. One can visit the social media pages of IIM Kashipur to have a look and the admire the grace of nature on the campus. Also, its proximity of campus to Rudrapur Industrial belt with three SIDCULs nearby, makes it ideal for industrial and corporate exposure required by the students.
Infrastructure: This part of the article is going to bust a popular myth about the newer IIMs that they do not have good infrastructure. IIM Kashipur is an exception with a permanent campus being built on 200+ acre of area. The campus provides single occupancy rooms to more than 400+ students within its beautifully designed and closely-knit hostels characterized by spectacular red brick walls. A feature of radiant cooling installed in every room of the hostels is a state-of-art technology which not only beats the extreme weathers but helps IIM Kashipur in getting one step closer towards its aim of highly sustainable campus. Amenities like a refrigerator, washing machine and microwave oven is available in every flat of the hostels. Open air amphi-theatre is one of its kind and has witnessed some of the grand events in the small yet great history of IIM Kashipur. With features like proposed Gyan-Kund (lake) in the academic block and solar power plant which will make campus self-reliant in electricity, one can easily look forward to be a part of a great B-school with extremely good infrastructure.
Start-Up culture: Learning by Doing is the principal on which IIM Kashipur relies and correctly justifies almost everything that takes place in the campus. IIM Kashipur is just 8 years old and many cultures and traditions are still in its infancy. By constant hard work and utmost dedication of all the participating stakeholders, they are getting better year after year. Be it the academic rigour shaping the career of the future managers, the celebration of festivals which make students feel at home away from home, national level fests, conclaves and seminars in which various big names from the industry has honoured the not-so-known city of Kashipur, extra-curriculum activity ranging from peer-learning sessions to various sports tournament and many more all striving hard to make the things better makes the whole campus a start-up. One can easily become part of this culture building by contributing in small pieces and feel proud about it.
IIM Kashipur- The Family: With 400+ students from almost every corner of India, here every festival is celebrated with same zeal and enthusiasm that it goes with saying that IIM Kashipur contains a mini-India inside it. Students may have been provided with single occupancy rooms which gives them necessary privacy and time for self-contemplation but it does not limit them to be a part of a family where every student knows every other student by his/her name. Events conducted by sports committee and cultural committee ranging from the celebration of festivals like Diwali, Holi, Christmas, Lohri to name a few to Kite flying and KPL (Kashipur Premier League) makes the bond even stronger. Mess committee brings the same flavour to our plates and diligent work done by the committee can make one proud about the menu which contains dishes from every part of India giving a glimpse of the diversity of Indian cuisine. The Motion Picture Club can make any outsider wonder by what they do almost every alternate weekend- booking an entire theatre for a movie screening for the students. Chill of the winters are tackled by regular bonfires at night canteens and hundreds of hugs at one's birthday can make anyone feel super special and strongly connected with family. Parivartan Club makes sure that we as a corporate entity does not forget about our social responsibility and tries really hard to give something back to the society. I am from Dehradun (just 5 hrs driving distance from Kashipur) and in last one year I only visited my home twice spending every holiday and celebrating every festival here with another family which is much larger in number. Although I have been to Kashipur various times before my admission in IIM Kashipur, but this I time I found it more special, more familiar and homely giving me the experiences and memories of lifetime (all credits to IIM Kashipur).
Which ABG company would one want to work for and why?
'Aditya Birla Retail Limited' is the company I desire to work for. The segment deals with FMCG which is one of the fastest growing sector and always attracted me. With the rise of e-commerce and other 'Swadeshi Brands' this sector can be seen in VUCA environment which makes it most preferred sector where I would love to work. Having my PGDM majors in operations and marketing, I can do justice to the work of the retail sector. I would be able to apply my theoretical knowledge in practical world.
About the author: I am Abhijeet, born and brought up in the beautiful city of Dehradun known for tourist spots like Mussorie & Rishikesh and quality schools. I am Electronics and communication engineer from Kumoan Engineering College, Dwarahat Uttarakhand, currently pursuing PGDM from IIM Kashipur (Batch of 2019) with majors in Operations and Marketing.