'I believe in building an all-round personality' – Dipayan Sinha – Best50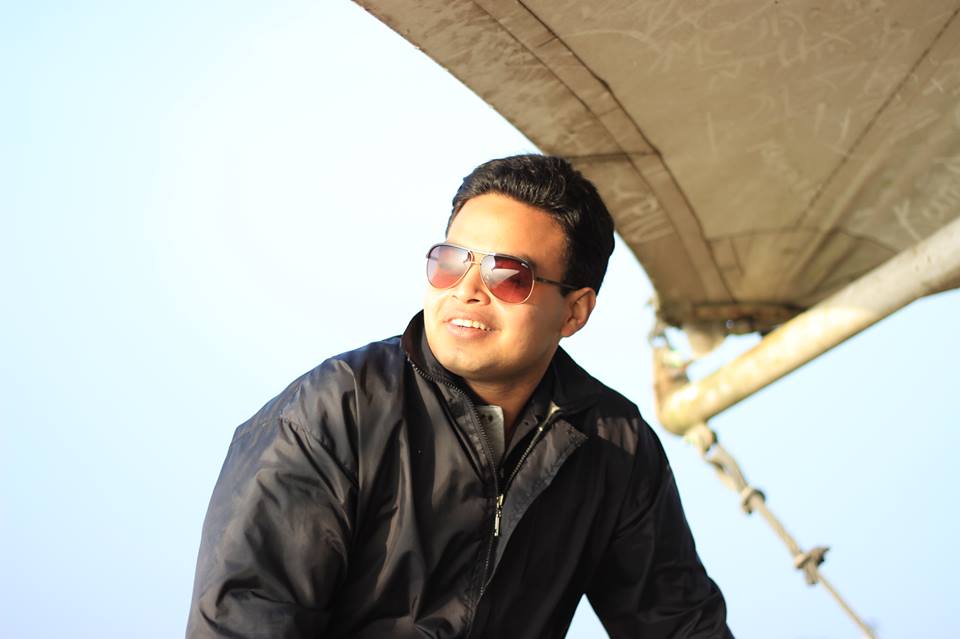 Dipayan has been chosen as one of the top 30 most employable candidates across schools and programmes in India for the Class of 2015. He has one of the best 30 profiles among the 66 final round candidates who participated in the Best50 competition. The final 30 were chosen based on a combination of scores for the write-up below and the candidate's resume.
What have you done at your business school which makes you stand out from the crowd?
Most people around me are focused solely on academics and believe in swearing by their grades. I, on the other hand, have maintained a slightly different approach. I believe in building an all-round personality and hence, I have whole-heartedly participated in debates, panel discussions, case competitions, and numerous other extra-curricular activities. And I daresay that I have been lucky to win quite a few of them. I have also not shied away from shouldering positions of responsibility at IIM Bangalore. I am the President of the Quiz, Debate, and Literary Club, and a Senior Coordinator at the Forum for Public Policy. I had always wanted my Final Placements' CV to look distinctly different from the one I had prepared for my Summer Internship, and my overall performance here has considerably helped me in achieving that. But this does not mean that it has come at the cost of my studies. Though I am not an academic topper at IIM Bangalore, I have fared well above-average. Hence, my distinction lies I the fact that I have been able to build a well-rounded profile.
What have you done in your life that you are the most proud of?
My proudest moment came when I made my parents proud of my getting into IIM Bangalore. The back story is an interesting one. I got into IIM Bangalore in my second attempt. The first time that I had taken the CAT was when I was in the final year of my graduation. I had enrolled in an 18 month-long classroom programme offered by an elite coaching institute. I used to take the mock tests very seriously, practice hard, and was all geared up for the D-day. But something went wrong and I fared terribly in CAT 2011 – so much so that I did not get an interview call from a single B-school, let alone the IIMs. I was shattered and my parents were crestfallen. I started doubting my abilities and questioning my preparations. For almost the next two months, I found it really hard to concentrate on studies. But then I promised myself that I would take another shot at CAT the following year. Once again I resumed my preparation, but this time I did not over-think things. I added some structure to my approach. Most importantly, I tried my best to filter out all the negativities and apprehensions that had crept in after last year's dismal performance. It was hard – but I was determined to give it a fair shake. This time God was kinder and my percentile fetched me calls from all the 13 IIMs! After the results of the GD/PI rounds were declared and I secured admission in IIM Bangalore, I could finally look my parents in the eye. And the glint of pride in their smile assured me that I had not failed their expectations. To this day, this remains my proudest moment.
If there was one good aspect about your school that you could take back after you graduate 
IIM Bangalore is probably the only B-school in the country which offers admission to students by looking at their overall profile, rather than just their CAT percentile. This ensures that candidates who have been good students throughout, but might not have fared as well in CAT as they should have owing to unforeseen reasons, are not overlooked. It also makes sure that the quality of students in a batch is high. This is something that has taught me that in a corporate set up and consequently, in life, it pays to view a situation from multiple angles and consider multiple perspectives before coming to a conclusion. This assures fairness and equity. I hope that I can maintain this throughout my life.
If there was one thing that you could change about your business school, it would be –
If I could change one thing about IIM Bangalore, I would probably reduce the student intake. In recent years, the batch strength has increased considerably, which might be affecting the aspirational image of the B-school.
If you had to open a rival social network to Facebook, what would it be like?
It would be a networking site to connect entrepreneurs and VCs. This would facilitate not only the exchange and growth of new ideas but would also ensure that they see the light of the day, provided they are worth it. The discussions that would happen on the forum would be constructive and ultimately aid the overall development of humanity.
Meet the rest of India's 30 Most Employable Management Graduates from the Class of 2015 here