On Discipline At IIM Raipur

It was an auspicious day. The red letter day when I visited my new campus. IIM Raipur, as the name suggests, brought with it the usual fragrance of brand elite colleges in India. It feels so good and proud to be here. As my days here have passed by, I have come to know more about the uniqueness of my campus.
Well, guess as it is…some may say that it's the IIM brand, others about the curriculum and many about the placements, the infrastructure and what not. I feel that's all generic. Well then, something must be exquisitely unique about my campus. Being a regular student of residential PGP program, I must have passed by this uniqueness. After all, it's a campus of national importance.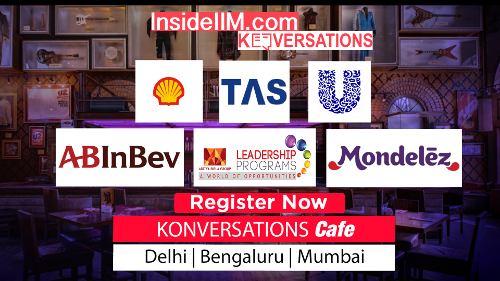 Finally, after much thinking and self-realization, I have found this uniqueness. Proudly I can say that it's the discipline. Many would say that's a regular trait. But wait, let's delve deeper into this. I am not talking about the usual discipline jargons of the textual dictionary. It's more of an inside story.
The discipline… in the motive to learn, be punctual for every lecture, to grow and to build is what I find unique in this campus. Its texture is found everywhere embossed on the campus. Discipline for the students to enjoy and have fun timely. There is a simple, yet supportive disciplined structure among the seniors and juniors of the campus. This structure, nonetheless to say, is so well aligned and gratified in senses, that it feels like a 'La La Land' out here. This sensuous discipline is entangled in the whole bunch of the regular pack of residents. physically or metaphysically. We, the scholars of this campus, the time our habits and sins both so perfectly that it matches in sync to our growth of professional and academic attitude.
It's not just about the discipline found among the humane here, but among nature itself. The weather at Raipur, lush green fields of the campus, and the long straight walks down the campus lane somehow form a disciplined streamline to please the emotional souls of the so-called 'statistical' future managers. The discipline to respect all, be it the professor or a staff of the 'hungry' canteen, is what makes this campus unique.
Overall I feel this disciplined culture is what makes it unique as an empowered campus, where all genders and people of all ages with different diversities nurture and share something phenomenal, something personal and something emotional too. yes, I have correctly felt, this discipline to share and feel is what makes this campus unique.
Which ABG Company would you want to work at and why?
I want to work for Aditya Birla Capital. Having a previous work experience in the banking sector, I want to elevate my career knowledge graph which is a sufficient motive enough to work in it. As per the information researched by me, Aditya Birla Capital is the holding company for all financial service businesses of Aditya Birla Group. As it has four sufficient divisions of Capital Market, Corporate Finance, Retail Finance and General Insurance, I will have sufficient exposure as I delve into this group and get an in-depth practical experience.
–Amrit Shresth is a first-year student at IIM Raipur