Diversity In IIM U – Pravalika, IIM Udaipur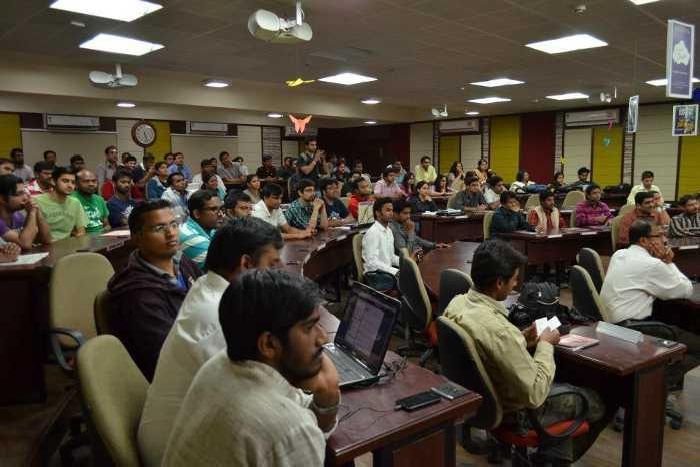 My batch in IIM Udaipur is known for diversity. Diversity in education, regions, culture, language, professions. We have engineers, doctors, CAs, entrepreneurs, commerce graduates and many. I used to think engineering and MBBS are two streams which have a good future and has the highest pay. But after joining MBA and talking with my batchmates, my perception has changed not only on domains but also on many aspects.
IIMU has taught me to think on a problem from different directions. The diversity in batch and in study groups helped in developing my thinking process.
IIMU is ranked 4th in research. The teaching pedagogy focuses on research and teaching excellence. It involves class participation, group discussions, presentations. This focuses on both individual and also on group performance of the student, which is very essential when we work.
With the committees and clubs at IIM U, we get a lot of opportunities to learn, interact with industry experts and also chance to organize many knowledge sessions, workshops for the student community. This not only improves your functional skills but also builds your managerial skills. Clubs insights and industry trends in the specific domain. It also has peer review of articles, performance, and recruitment of 1st years into the club. All the events are organized by students which involve bringing sponsors, invitations, marketing your event, dealing with logistics, ambiance and importantly dealing with uncertainties in a short time.
MBA helps you in networking with budding managers, industry experts, entrepreneurs and is a house for the generation of ideas. It is a transformational journey.
MBA is not just academics, classes and it is not complete without co-curricular and extracurricular activities. MBA is a transformational journey. You get experiences based on your priorities. MBA is the best time to experiment and take wrong decisions.
Which division of ABG you would like to work for, and why?
I would like to work for Aditya Birla Idea Payments Bank Limited. I am interested in Banking and financial services sector. The digitization is transforming the banking and financial services sector from traditional means. The use of digital payments has increased since the demonetization. With the help of technology, it is providing better services to customers and increasing its operational efficiency. There is a huge scope for growth, and I would get an opportunity to work on challenging tasks. Aditya Birla is one of the reputed companies and joining the company would be a great learning experience and also helps my personal growth along with the company's growth.